Next iPad mini Could Have Retina Display
The next version of Apple's iPad mini will likely have a Retina Display according to a DigiTimes report.
According to the report the iPad mini's Retina Display will have the same 2048×1536 resolution of the iPad fourth generation.
With the 7.9-inch screen of the iPad mini such a resolution would result in a higher pixel density than the 9.7-inch iPad. The iPad mini's Retina Display would have 326 pixels per inch. That's the same ppi as the iPhone 5. The iPad fourth generation has a pixel density of 264 ppi.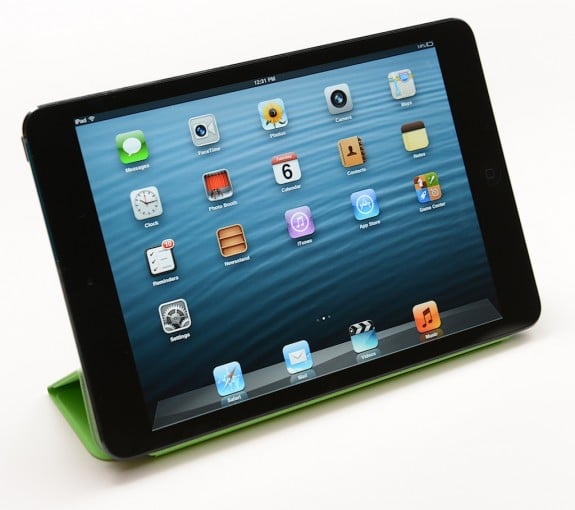 DigiTimes isn't the most reliable source in technology news. Many of the stories it publishes are false or implausible. This is the second rumor to make mention of a Retina Display on the iPad mini, however. Most rumors are worthy of suspicion, especially those just a few months after the current device's release, but this rumor seems like an obvious move by Apple.
A move to a Retina Display in the iPad mini means the next version will have a faster processor as well. The current iPad mini uses the same A5 processor as the iPad 2, which isn't capable of powering a large Retina Display well.
The next iPad mini will need at least the A5X chip found in the iPad third generation. The A6X chip inside the iPad fourth generation is much faster. Either way Apple will need to make a new version of the processor to fit inside the smaller iPad mini. A smaller chip will also require a smaller battery so Apple likely won't have to increase the weight of the iPad mini too much.
The DigiTimes report also claims Apple will decrease the weight in future versions of the 9.7-inch iPad by decreasing the number of LED light bars from two down to one. Apple will need to restructure the lighting in the future iPad to make the display evenly lit with fewer LEDs.

This article may contain affiliate links. Click here for more details.