Next OQO Rumored To Have Cellular Capability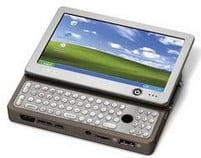 Remember OQO? Not many do. Engadget links to a rumor on The Utility Belt that says the next edition of "the little handtop that so far hasn't" will have cellular capability. Set to be unveiled at CES in January, there are other improvments rumored as well, brighter screen, improved keyboard, more memory, bigger HD, and WWAN, all at or about the current price.

As an Amazon Associate I earn from qualifying purchases.