Windows Phone 8 Update Lets You Reject Calls with Text Reply and More
The new update to Windows Phone 8, dubbed Portico, focuses on adding a few new features to messaging, according to a WPCentral report.
The first big SMS feature added in the update is the ability to save drafts. If users start typing a message and leave the Messages app for whatever reason, such as a phone call, the message will go into the drafts section. From there users can edit and send the message later without having to type it all out again.
The second big feature is SMS call reject. Now, like on iOS and Android, Windows Phone 8 users can choose to ignore a phone call with a text message reply. The feature comes with two pre-written messages to send to friends and family. Users can also add two of their own canned messages to the menu, or choose to write their own for each response.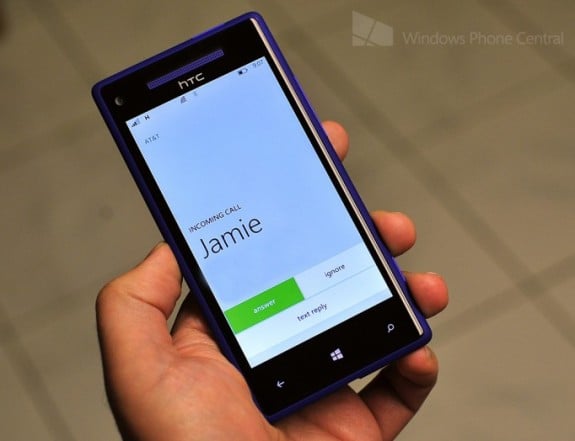 The last feature is relatively small: it lets users select all message threads at once to delete them. Previously users had to individually select threads to delete. Not everyone will want to delete all of their SMS threads at once, but now they have the option to.
The Portico update is available for the Windows Phone 8X by HTC right now as an over the air update. In addition to adding new SMS features it also fixes a few issues, including a bug with Wi-Fi on the device. It also adds a menu option to keep Wi-Fi turned on when the screen is off, which can help cut down on background data usage.
The next big update for Windows Phone 8 is likely the rumored Apollo Plus update. This update will add a few features that Microsoft wasn't able to fit into the original release of the platform, such as VPN support.

As an Amazon Associate I earn from qualifying purchases.