Next Xbox Could Break Xbox 360 Backwards Compatibility
The rumored upcoming Xbox Durango will likely use an AMD x86 processor, which will make it difficult for the console to play current Xbox 360 games.
A Bloomberg report claims that Microsoft will use an AMD system-on-chip that combines a Jaguar CPU and graphics chips. The current Xbox 360 uses a specialized IBM processor that's similar to the chips Apple used to use before it switched to Intel CPUs.
The change in architecture will make it difficult for the Durango to play Xbox 360 games, if it doesn't make it entirely impossible. If the system does use a different architecture Microsoft will have to use a software emulation to play Xbox 360 games on the new console.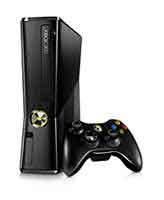 The more likely scenario is the console simply won't play current titles at all, and gamers will have to keep their Xbox 360 to play their current games.
During the transition from the original Xbox to the Xbox 360 Microsoft decided to only support backwards compatibility for the new console. A similar move for the Durango would mean only a small portion of Xbox 360 games will play on the new console.
The rumored Jaguar CPU in the Durango is the same type of CPU Sony will use inside its PlayStation 4 console. That's good news for gamers and developers because it should cut down the cost and time it takes to port games between the two consoles. The architecture is also similar to a PC, so even independent developers should have an easy time porting games.
If it is easy to port games between the two consoles and the PC, it means gamers will have to choose their main console, or the one they buy first based on first-party games. For Microsoft that means games like Halo and Gears of War. For Sony that means games like Uncharted and Infamous.
Recent rumors claim Microsoft will debut the next Xbox at an event on May 21 with a full reveal planned for E3 in June.