Next Xbox Could Have Cross-Platform Achievements
Microsoft's next Xbox console may include new cross-platform achievements that gamers can unlock on their smartphones, social sharing features, and anti-piracy tools as publisher-controlled DRM options.
The current Xbox 360 lets gamers control their console through the SmartGlass app, though for games the app doesn't do much aside from show gamers statistics. The next hardware version may allow game developers tie in-game achievements to companion apps on smartphones and tablets, sources speaking to Polygon claim.
Microsoft may also lets developers add achievements to games on the next Xbox after release without DLC or other paid add-ons.
Those new achievements can include daily or weekly challenges or can tie into larger, community-wide events. For example, a next-generation shooter can have an achievement for everyone who participates in an event to get 10,000 kills in multiplayer over a weekend.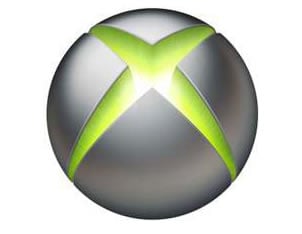 Players who participate in such events may have the opportunity to easily share video of their gameplay on services like YouTube thanks to a DVR-like feature in the new Xbox. Such a feature would let gamers record everything they do on their console, or just specific events like headshots or when they collect a particularly tough achievement.
The feature might not let players stream their game online like the PlayStation 4 will, but it will make sharing videos much easier. There is also a chance Microsoft may choose to enable game streaming like Sony.
Polygon's sources also have a few more details about the rumored "always on" aspect of Microsoft's new console. The next Xbox will likely have the feature for both entertainment apps and games, and it might be used as an anti-piracy tool. The console will likely support online DRM, the console won't require it.
The sources say Microsoft may leave the decision on if games require an online connection up to individual publishers and developers. Publishers would have the option to require a constant connection or just authenticate the game once when it's played for the first time.
Those options would give publishers more copy protection if they want it, and will give gamers the opportunity to just avoid such games if they so choose instead of avoiding the next Xbox altogether.
Microsoft will debut the next Xbox at an event on May 21 at its Redmond, Washington campus and will detail the launch lineup of games at E3 less than three weeks later.

As an Amazon Associate I earn from qualifying purchases.