Nexus 10 2 Specs & Rumors: What We Know So Far
If multiple leaks and reports are to be believed, Google is preparing to release another tablet this holiday season for all you Nexus fans. Following a successful Nexus 7, we've heard a new 8-inch model could be in the works, but most likely a Nexus 10 2 (2013) slate is what's up next.
Whether Google actually has a new Nexus 10 in the works or not is still a mystery, but many reports and rumors believe one is coming soon. The Nexus 7 leaked countless times before the official announcement and unveiling, but we've seen nothing official regarding a Nexus 10. Countless reports suggested a Nexus 10 2013 was going to be released on Black Friday or Cyber Monday, which never happened, and now many are wondering when — and if — this tablet will ever be released.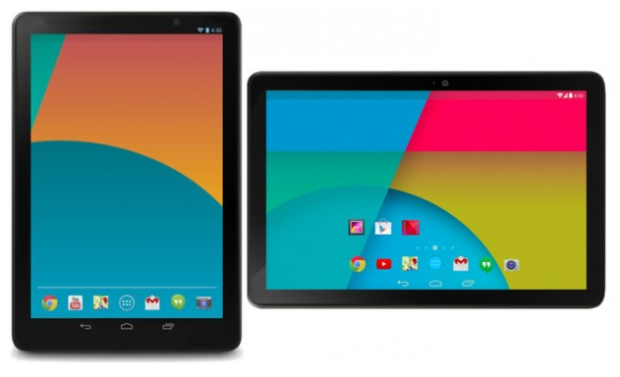 If reports are accurate Google will be releasing a new Nexus 10 tablet this holiday season, but so far mums the word on the street, with nothing remotely official about this tablet even being real. So with that being said, below we'll go through a few rumored and "leaked" specs, release date rumors, and everything else we know.
The original Nexus 10 was released in November last year, and many were expecting a similar time frame for a successor this year. However, now that we're nearly a week into December many have lost faith and don't think a tablet is coming at all. If Google's looking to release a new Nexus 10 2 this holiday season they better do it quick, because most have already done their holiday shopping and Google would miss out on the rush.
Specs
Multiple different reports have surfaced regarding a new and improved Nexus 10, but so far nothing is set in stone. Original reports suggested Google would be dropping Samsung in favor of ASUS, who makes the Nexus 7, but lately all the talk has been about LG. A few press images reportedly leaked claiming it would be made by LG, who makes the Nexus 4 and 5 smartphone, and this would be the first LG Nexus tablet. Here's what we've heard.
– 10.1 inch 2560 x 1600 HD display, 299ppi
– NVIDIA Tegra 4 quad-core or Qualcomm Snapdragon 800
– Android 4.4 KitKat
– Up to 32 GB Storage
– 2GB or 3GB of RAM
– 8 MP rear and 2.1 MP front Camera
– Dual-band Wi-Fi, Bluetooth 4.0, NFC, microUSB
– 9500 mAh non-removable Battery
The original Nexus 10 certainly had an impressive display, but the thick design and weight was certainly a factor, not to mention price. With the new iPad Air readily available with stunning specs all wrapped in a pencil-thin design, Google has its work cut out for them. If the above specs are accurate, and Google can deliver it for $349 or $399 for a 16GB and 32GB option, they could have a real winner here. Again, that's even if a Nexus 10 2 is even coming.
Release Date
All signs are pointing to a holiday release date, but with Christmas inching closer every day now that we're in December, Google needs to hurry if they want it done right. Holiday shoppers have been busy since Black Friday, and certainly won't be slowing down. If Google wants to get in on the rush they'd better announce this slate soon, and get it to the market before the end of the month. At this point we don't see that happening, and Google may push the release into 2014.
At the same time we might not see a Nexus 10 2 at all. If we don't see a new Nexus 10 this month, a release in January could get lost in a flood of new tablets released next year during the annual CES event during early January in Las Vegas. Google's clearly focused on the 7-inch form factor, and its next main focus could be something smaller than the Nexus 10 to better compete with Apple's iPad mini. And don't get us started on that Nexus 11 rumor.
Nexus 8 or 11 Instead?
Even though the original was an excellent tablet, sales were quite poor and the Nexus 7 clearly took center stage. In an attempt to better compete with Apple Google might be taking a different approach this year. A few signs have recently been pointing to an 8 or 8.3-inch LG Nexus 8 to take on the iPad mini, which would make perfect sense. At the same time an 8-inch slate could kill the sales and compete directly with the ASUS Nexus 7.
So while an 8-inch Nexus sounds amazing, and would absolutely be my tablet of choice, we just don't see it happening. This is where the Nexus 11 rumor above comes into play. Offering something smaller in size than the original Nexus 10 with slimmer bezels and a sleek design, only with a bigger 11-inch Super PLS HD display. This would be a Samsung offering, and potentially come equipped with Samsung's new 8-core Exynos processor and 3GB of RAM.
Offer all that in a super sleek and impressive tablet, and the iPad Air would certainly have some competition. Not to mention a Nexus 11 would be worth waiting a few extra months for.
Final Thoughts
If there's anything to gather from the reports, rumors, leaks, and details above, it's that nothing is actually officially known at this point. Google may be working on just another generic Nexus 10 2 to replace the current model, or they could be aiming for something much better to showcase larger Android tablets. Google's made huge changes to the Play Store to highlight tablet apps, and either way something is surely coming, we just don't know what. If the 8, 10, and 11-inch rumors above are any indication, no one knows, and we'll simply have to wait and see.
Google's continued efforts and focus on Android tablet apps is a sure sign something is coming, but when or how big is anyone's guess at the moment.

As an Amazon Associate I earn from qualifying purchases.