Nexus 2015 Release Details Rumored
Back in February the first rumors started floating around regarding a new Google Nexus smartphone for 2015, possible another Nexus 5, and this week we've received additional details about one of the two rumored 2015 Nexus smartphones.
Last month the first set of solid reports about the Nexus for 2015 emerged, revealing that Google could potentially be planning to release two Nexus phones this year. One made by LG to replace the Nexus 5, and a bigger 5.7-inch smartphone by Huawei that would replace the huge Motorola Nexus 6.
Read: Nexus 5 2015 Concept Shows What Users Want
It's an interesting idea, releasing two phones for both size categories, and today one report claims that a Huawei employee himself has confirmed at least one of the two. Stating that Huawei, the popular Chinese manufacturer, is indeed working with Google on a Nexus phone coming later this year. Read on for all the details.
Originally there were two different rumors regarding the 2015 Nexus smartphone. Some claimed Huawei would make it while others were suggesting the next Nexus would be made by LG, who made the Nexus 4 and Nexus 5 in 2012 and 2013. However, latest information suggests both were accurate, and Google is planning to release two smartphones later this fall running the all-new Android M release.
Any actual details regarding a new Nexus smartphone, or two, are extremely limited and only come from leaks at this point. That being said, this week the International Business Times UK division reported that a source close to them, who works for Huawei, confirmed the company is in fact working with Google on a Nexus smartphone.
Huawei has been trying to break into the west and offer its rather impressive yet wallet-friendly phones in the United States, and Google is trying desperately to tap into the Chinese market, where the iPhone is currently blooming. Google's online services and suite of apps that ship on smartphones are all currently banned in China, but partnering with the biggest phone manufacturer in the entire country could help them get approval by the Chinese government.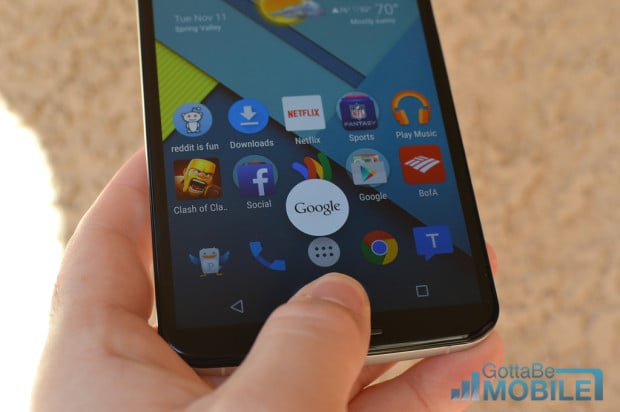 Apparently working together to expand each others business is the best way to achieve their goals, and a new Nexus smartphone from Huawei is the plan. This could help Google expand into China, and help make Huawei a household name in the United States. They make excellent phones, but most never see the US market. The source told IBT that the new Nexus phone will begin shipping later this year, but that's about all the information he was able to provide aside from confirming the Huawei Nexus smartphone.
Previous rumors have stated the Huawei Nexus 6 for 2015 will offer a large 5.7-inch 2560 x 1440 Quad-HD display, the latest 8-core Snapdragon 810 processor with 3-4GB of RAM, run the new Android M release, and be powered by a huge 3,500 mAh battery and ship later this year. This would make it one of the best Android smartphones to date, and the best Nexus ever released.
Huawei's Nexus smartphone is reportedly codenamed "Angler" and another 5.2-inch LG Nexus 5 for 2015 is also in the works with a codename of "bullhead". These are both fish-related, something Google's always done with the naming for Nexus devices. For reference, the Nexus 6 was codenamed Shamu, since it's so big. LG's phone is reportedly to be similar to the LG G4, but come in a smaller 5.2-inch size aimed at replacing the Nexus 5, have a 6-core processor, and a smaller 2,700 mAh battery.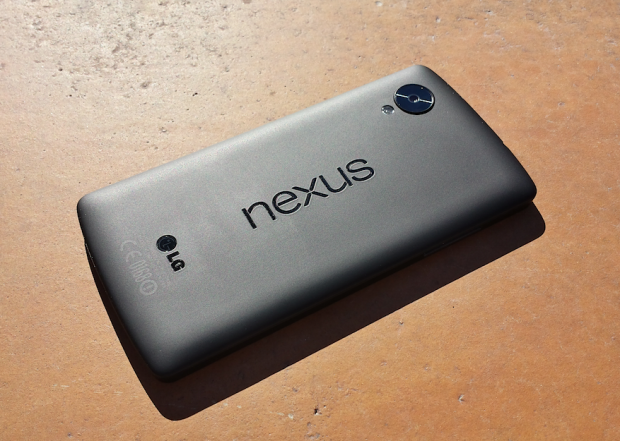 If rumors are accurate both smartphones will debut later this year, possibly at the same time, and ship with Android M in October or November, following the same annual release cycle we've seen from Google for the past 2-3 years. These will be priced aggressively, rather than the large $649 price tag of the Nexus 6 released in late 2014.
Google unveiled Android M last month at its annual Google I/O developer conference and currently has a beta preview available for the Nexus 5 and Nexus 6, and will update it monthly until it's released in the fall. For now, it appears that Google has two phones coming soon, but with rumors claiming nothing other than "later this year" we probably have a few more months before any actual leaks start to emerge with official details, images, and more.
It's also possible that one Nexus will be released globally, and the Huawei model will be exclusive to China, but we'll have to wait and see. If these rumors are accurate, which device would you buy? Drop us a comment below.