Nexus 2015 Release Rumored
Google's impressive Nexus 6 smartphone and Nexus 9 tablet have only been available for about four months, but the rumors of a replacement have already started. In fact, new reports have emerged suggesting Google's already working on two Nexus smartphones for 2015.
In October of last year Google announced and then released two Nexus devices. The Nexus 6 smartphone and the newly improved and bigger Nexus 9 tablet. Both run the latest version of Android, which is Android 5.0 Lollipop, and are two of the best Nexus devices ever made. However, it appears we could see two Nexus phones in 2015.
Read: 80 Best Nexus 6 Apps
Nexus rumors have already started swirling around the idea that Google is talking with a few Chinese manufacturers to make the 2015 Nexus smartphone. In 2014 the Nexus 6 was the most expensive Nexus to date, almost double the cost of the Nexus 5, and in 2015 we could see a similar top-tier Nexus, and a lower-cost alternative from a Chinese OEM like Huawei.
The Nexus 6 is the most expensive Nexus device ever made, a move that many were excited about given that Google finally delivered a premium device rather than a more budget-friendly option, but that also turned off a lot of potential buyers that were accustomed to cheaper Nexus phones. With that, Google could take a two phone approach in 2015 to please both sides of the isle.
It's pretty safe to say Google won't be releasing a new Nexus smartphone or tablet anytime soon, maybe this summer at the earliest, but based on the past few years we'll likely waiting until this fall. The past two Nexus smartphones were announced and released around October and November, and we're assuming Google will do the same this year.
That being said, it appears as if Google is already hard at work preparing some Nexus devices for 2015. As we said above, the latest rumor claims Google actually plans to launch and release two Nexus phones in 2015, not one like they've done all years prior. According to unknown sources Google will once again work with LG to make the 2015 Nexus smartphone. This will be a premium top-tier smartphone with all the bells and whistles, and have the latest and greatest technology packed inside. We're not expecting a 7-inch Nexus 7 smartphone, but anything is possible.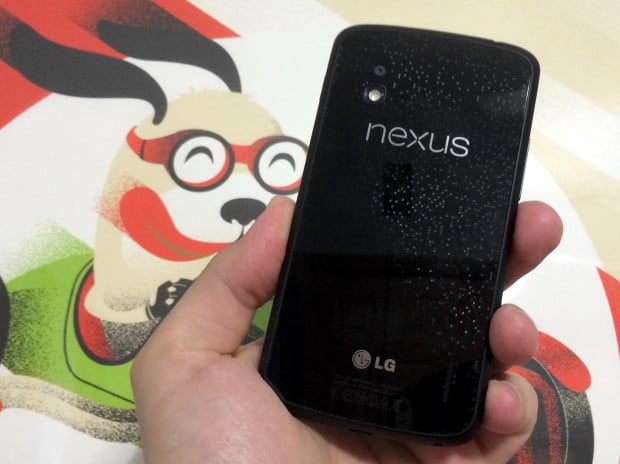 The Nexus 4 and Nexus 5 were both made by LG and were extremely popular, then they moved to Motorola for the Nexus 6 in 2014. It would be easy for Google to go back to LG, a company they've worked with successfully in the past, not to mention LG's continued improvements with devices like the LG G3 and G Flex 2.
And in even more excited news, the source claims Google will prepare and launch a second Nexus smartphone in 2015, one that will still be an impressive and well-rounded device, but come in at a much lower price point. Rumor has it they're talking with a few Chinese manufacturers, and Huawei is at the top of the list. They make their own phones, have their own processing (rather than use a Qualcomm) and could completely build and tweak the device in-house to offer an excellent overall device without the expensive price tag.
For now it's too early to start speculating on what Google will offer, how big the screens will be, or when it will be released, but the rumors do make sense. Over the past few years Android has really taken off in China, becoming more and more popular and selling millions and millions of handsets. Popular smartphone makers like Huawei, , or even Lenovo, who recently acquired Motorola, could all be on Google's radar to make another Nexus smartphone. China is one of, if not the biggest market on the planet, so working with a Chinese manufacturer could really shake things up and give buyers more incentive to get an Android Nexus smartphone over the iPhone, or the Galaxy S6.
Again, it's too early to tell what is going on, or to speculate on all of these rumors. For now we're taking them all with a grain of salt, but it's pretty safe to say Google's probably already working on the next version of Android, and a few new smartphones and tablets to launch later this year. We'll keep an eye out for more details.