Nexus 2015 Rumors Already Heating Up
Google's Nexus 6 has only been available for five or so months, but rumors of a brand new 2015 Nexus smartphone have already started to emerge. Over the past week we've seen multiple reports suggesting the possibility of two Nexus phones in 2015, and now one of those has reportedly been confirmed.
In October of last year Google announced and then released three Nexus devices. The Nexus 6 smartphone. the newly improved and bigger Nexus 9 tablet, and the Nexus Player. Both mobile devices run the latest version of Android, which is Android 5.0 Lollipop, and are two of the best Nexus devices ever made. In 2015 though, Google could change things up a bit.
Read: 80 Best Nexus 6 Apps
Nexus rumors have already started swirling around the idea that Google is talking with a few Chinese manufacturers to make the 2015 Nexus smartphone. In 2014 the Nexus 6 was the most expensive Nexus to date, almost double the cost of the Nexus 5, and in 2015 we could see a similar top-tier Nexus, and a lower-cost alternative from a Chinese OEM like Huawei.
The initial rumor was around the idea that Google would still offer a premium flagship Android smartphone like they did last year, possibly made by LG again, but to change things up they could also announce a lower priced model built by a Chinese manufacturer.
According to a few unconfirmed reports today, Google has already been in talks with multiple different manufacturers and have actually chosen one already. Kevin Yang, the Director of China Research at iSuppli, confirmed on Weibo earlier today that Google has indeed chosen Huawei as the company to build one of the possible two 2015 Nexus smartphones.
Google's relationship with China hasn't been the best as of late, but the companies Android smartphones and tablets are growing at an incredible rate in the region. Partnering with one of the biggest manufacturers in China could be a good move, not to mention a way to offer a premium yet wallet-friendly Nexus this year.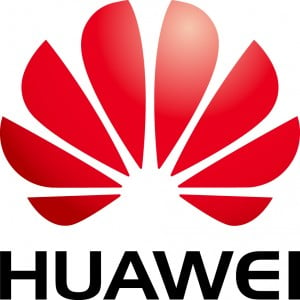 To add even more fuel to this rumor and fire, in an interview with The Verge, Huawei's CEO Richard Yu made a few comments about working hard to enter the US market in 2015, and that they've recently built a good relationship with Google. Now this doesn't confirm the report, but if they're working closely with Google that could of helped them show off some of their upcoming technology and make the decision for Google easier.
Lenovo now owns Motorola, who made the Nexus 6 last year, and Google rarely uses the same company two years in a row. However, the Nexus 4 and 5 were both made and manufactured by LG. Speaking of which, the initial rumor earlier this week claimed two Nexus phones are coming in 2015. One from LG, and one from a Chinese OEM.
Could we see two Nexus smartphones in 2015? One from LG and another from Huawei, we'll have to wait and see. This would certainly be a big change from previous years, but one that could cause a major shift in Google's Nexus releases and plans. So far the details are still extremely light, and with a release likely not coming until late in 2015 we'll only get few bits and pieces of information until summer when things start heating up. We'll keep an eye out for any and all Nexus details as 2015 moves forward.