Nexus 4 Android 4.4 KitKat Update Bugs Frustrating Users
Android 4.4 KitKat offers tons of improvements and new features on Android, but we're hearing a few horror stories from Nexus 4 owners experiencing problems and bugs since updating to the already late software.
The update to Android 4.4 KitKat for the Nexus 4 hasn't been extremely smooth. Finally rolling out in the middle of last week, or late into the weekend for most, after other non-Nexus devices like the Moto X, many users were quite frustrated. Now that the new software is finally here though, we're hearing all sorts of bad news from owners experiencing major issues and home buttons that simply won't work.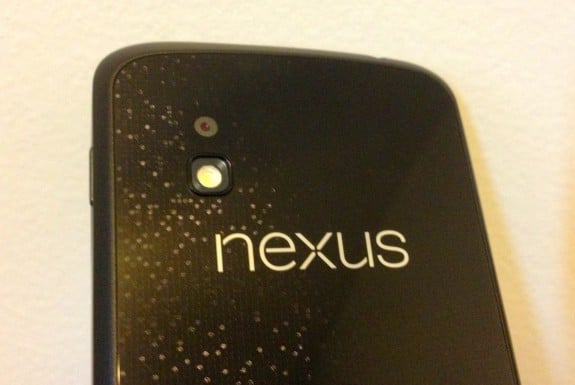 To be specific the update to Android 4.4 KitKat (build KRT16S) for the Nexus 4 is causing quite a stir, and has apparently introduced some pesky bugs to the handset. According to multiple reports including a few from AndroidPolice the Nexus 4 home button doesn't always work, and is delivering some odd and unusual behavior. Sometimes it works, others, it simply does nothing and users can't even get back to their homescreens.
The Settings toggle in the top right apparently does nothing and the quick settings menu is completely missing, home button woes, and even the dialer being broken. Yes, the fancy new dialer that integrates Google Search to essentially become a built-in Yellow Pages appears to be broken for a very small select few users.
The image above shows the home button doing nothing, and the quick settings completely missing on one users device. We've also had a few complaints that the Gallery app for images doesn't appear in the multi-task menu, and sometimes won't open, although that isn't as widespread. The Nexus 4 update to KitKat isn't going as smooth as many hoped, but this isn't a widespread problem and most should be able to update without issue.  The popular Android user Paul O'Brien offered up a fix, but regular users may not be able to perform his suggestion.
Have the KitKat OTA 'broken home button' bug? Do this: 'adb shell am start -n com.google.android.setupwizard/.SetupWizardTestActivity' :)

— Paul O'Brien (@PaulOBrien) November 25, 2013
We're hearing a simple factory data reset, which will erase all the apps and data on a users device, is the best bet and will solve these home button problems. While that's a big deal for many average users, advanced Android enthusiasts can simply make a backup and proceed to restore their device. For the rest of you Nexus 4 users experiencing issues, try a factory data reset from the settings "Backup & Reset" menu.
Read: Nexus 4 Android 4.4 KitKat Update Final Details
Reports have yet to surfac at the Google Bug tracker but hopefully a fix is incoming in another update. For now though a reset may be your best bet. If you've yet to update, this is a potential issue and you may want to wait. However, we'd recommend updating and just doing a reset should you experience any problems. We'll update once we learn more details.

As an Amazon Associate I earn from qualifying purchases.