Nexus 4 On Sale in Google Play in UK & Germany At 5 PM Local Time
Android fans in the U.K. and Germany will get another chance to buy the Nexus 4 today at 5 p.m. local time according to an Engadget report.
Today people who signed up for notifications about the device in the U.K. and Germany received emails saying the Play Store will have the phones in stock later today. In Germany the Nexus 4 will go on sale at 5 p.m. CET, which is less than an hour from the time of this writing. In the U.K. the Nexus 4 will go on sale at 5 p.m. GMT, about an hour and a half from this writing.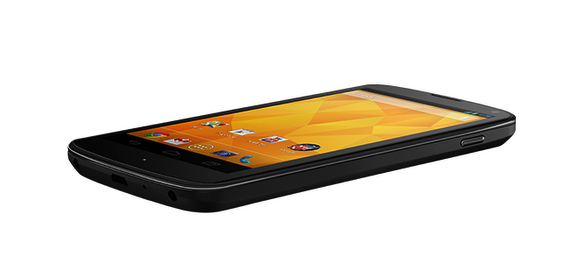 If Nexus 4 sales in the U.S. are any indication British and German Android fans will have to act fast to get their hands on the LG Nexus 4. Google's Play Store tends to sell out of the devices relatively quickly.
After the initial sales of the Nexus 4 the Play Store does not have a good reputation for selling devices. Estimated shipping times for the devices will fluctuate from minute to minute, and the store will occasionally say the device is sold out instead of giving and estimated shipping date. The store will also claim the Nexus 4 is sold out when Google still have devices to sell.
In the U.S. the 8GB model of the Nexus 4 is currently sold out for at least some users. The 16GB model is available for purchase in the U.S., but it won't ship for 5-6 weeks which will miss the holidays.
The LG Nexus 4 is the first smartphone to run Android 4.2 Jelly Bean. The newest version of the OS adds new features like Photo Sphere and an improved Google Now service/ Android 4.2 also gives users the ability to view widgets from the lockscreen so they can easily see unread email or start music without unlocking the device and a new settings menu in the notification tray.

As an Amazon Associate I earn from qualifying purchases.