Nexus 4 & Nexus 7: What Not to Expect After Android 4.4 KitKat
The Nexus 4 and Nexus 7 Android 4.4 KitKat updates are both still rolling out, which means that most Nexus 4 and Nexus 7 users still have their eyes on Google's most recent update. However, once the smoke settles, users will start looking toward the future, wondering about what might becoming in 2014, after the Android 4.4 KitKat update.
Back in September, Google announced Android 4.4 KitKat, an update that came just a few months after the arrival of Android 4.3 Jelly Bean in late July. The update, which originally was called Key Lime Pie, was and is an incremental upgrade from Jelly Bean, adding new features and tweaks to the solid foundation left behind by its predecessor.
After its debut in October, Google quickly confirmed that it would be heading to the Nexus 4, Nexus 7 and the Nexus 10 but that the Galaxy Nexus would not be getting the software thanks to its age. Google had said that because the device is older than 18 months, it won't be moving up from Android 4.3 Jelly Bean to Android 4.4.
Google did not announce specific roll out dates, only that the roll outs would be coming in the future. That future arrived just a few days ago when Google, after some hiccups and frustrations, rolled out the Nexus 4, Nexus 7 and Nexus 10 Android 4.4 KitKat upgrades to users around the world. As we expected, the update process is still ongoing and many Nexus 4 and Nexus 7 users still haven't received their upgrade Over-the-Air.
Soon, the smoke will clear, and thousands and thousands of Nexus 4 and Nexus 7 users will be running a new piece of software. And while they will lavish attention on Android 4.4 KitKat for a few days or even weeks, many will soon turn their attention to the future.
At the moment that future is cloudy as we head into the new year. That said, we want to take a look at what Nexus 7 and Nexus 4 users should, and shouldn't expect next from Google, after the Android 4.4 KitKat update.
Tons of Early Rumors
As we head into the new year and as Android 4.4 KitKat becomes more and more familiar to owners of the Nexus 4 and Nexus 7 will start wondering about what's next and at that point, start looking for information. While we will see leaks, we typically don't see a ton of rumors emerge ahead an Android announcement.
Usually, there are scattered rumors that start cropping up in the months ahead of the release, but nothing too substantial. In the cases of Android 4.3 and Android 4.4, they saw their biggest leaks arrive just ahead of their launches. However, those looking for full, detailed leaks on the next updates for the Nexus 7 and Nexus 4 will likely be disappointed.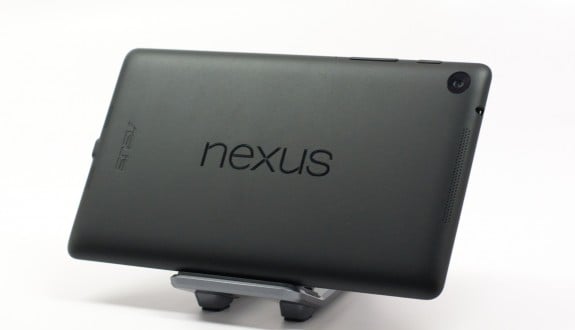 We assume that Google will follow tradition and release a new update at the mid-year and that means that we don't expect to see anything substantial emerge until we get closer to Google I/O, at the very least.
That doesn't mean that there won't be any information about the future Nexus 4 and Nexus 7 updates. (Remember, we don't think the original Nexus 7 will get any updates after Android 4.4, given that it is going to be older than 18 months by the mid-year.) Don't expect to be completely in the dark about the next update for these devices but don't expect to be well-informed either.
Google does a fantastic job of keeping many features under wraps until the announcement so while we will likely get a glimpse, we don't expect to see the entire update leak out ahead of time.
Update Leaks
Those who are impatient will not only be looking for information, official or rumored, but they will also be looking for leaks ahead of schedule. One of the nice things about Android is that updates often leak out ahead of schedule, giving those with the know-how to install unofficial, but official, software early. This typically doesn't happen for Nexus devices though.
While we see feature and release date leaks, the updates themselves historically have remained behind closed doors until they are posted to Google's developer site or seeded Over-the-Air. Android 4.4 KitKat, for instance, did not emerge for Nexus users ahead of Google's October 31st announcement. It could happen with the next Android update but it's something that users shouldn't expect to happen given Google's history.
Lack of Google I/O Launch Rumors
This year, Google didn't use Google I/O to detail new hardware or a new Android update. But that doesn't mean that we didn't see rumors emerge, pointing to it as the launch pad. In fact, every year, for several years now, Google I/O has been rumored to be a possible launch date for Google's Android update. Even Android 4.3 was heavily rumored to be arriving at the event though it wound up not making an appearance.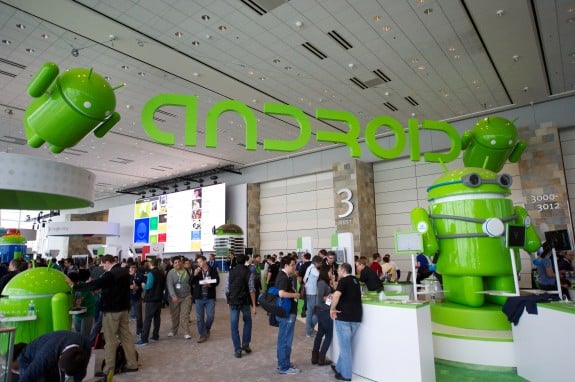 If the next Android update doesn't come before Google I/O, and we doubt that it will, there should be rumors that point to the event. It happens every year. We don't expect the announcement to come long after Google I/O either, if it indeed misses it.
One Release Date
Don't expect Google to push out the next Android update on the same day, for all devices. As we've seen, the company is in favor of a more staggered roll out wherein the Wi-Fi only devices get their upgrades first, before the cellular models get their upgrades. In the case of Android 4.4, the Nexus 7 Wi-Fi and Nexus 10 saw their updates emerge first.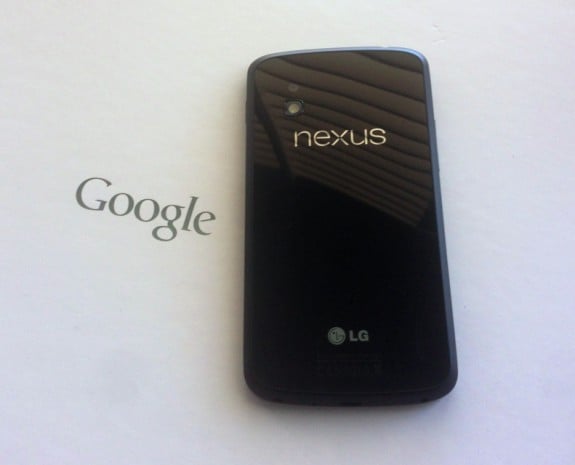 In addition, we've seen Google use an extremely slow roll out process in an attempt to catch any major bugs that might be on board. While we've heard about some frustrations amongst Nexus 4 users, Android 4.4 KitKat issues haven't been as prominent as past Nexus Android update issues. Given the success here, we don't expect anything to change.
There should be multiple release dates and there should be slow roll outs, meaning, there likely won't be one massive Android update for Nexus 4 and Nexus 7 users, even if Nexus 4 and Nexus 7 users want an Apple-style release.
Huge Gap Between Announcement and Release
Nexus 4 and Nexus 7 users should not expect a huge gap between the next Android update announcement and the next Android release date. In the past, the company has detailed updates in advance, but it got out of that practice awhile ago. Instead, Google loves to announce an Android update and roll out it out a few weeks later. Android 4.4 was different in that it announced the software early, but it didn't detail it. We consider the October announcement the real debut.
So, don't expect the debut and release to be far away from each other. Google hasn't done this for quite some time and we would be shocked if we saw it announce an update in the middle of the year and wait several months before rolling it out.
No New Hardware
Finally, don't expect the next Android update to debut without new hardware. More specifically, don't expect it to come without a device that replaces the 2013 version of the Nexus 7.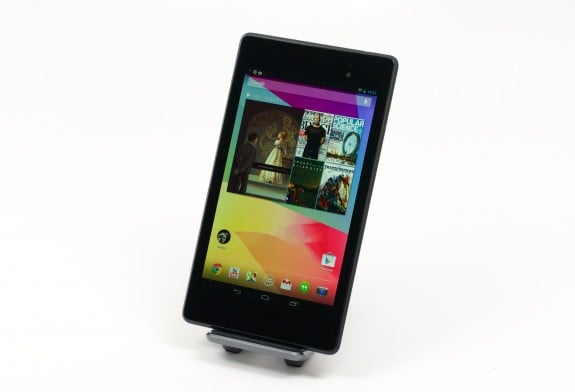 Nexus 7 3 rumors have already cropped up and we fully expect Google to release a new 7-inch tablet this year to not only replace the Nexus 7 2013 but compete with Apple's brand new iPad mini with Retina Display.
The exact nature of the Nexus 7 3 is unknown though given the Nexus 7's history, we expect Google and its manufacturer to offer some high-end specifications paired with an extremely affordable price tag in an effort to compete with Apple and Amazon's Kindle Fire line.

This article may contain affiliate links. Click here for more details.