Nexus 4 Sales Face iPhone-like eBay Limits
Online auction site eBay wants its sellers to put the Nexus 4 on sale, but there are some restrictions on how many devices each user can sell.
eBay sees that there is a lot of demand for the Nexus 4, but it wants to make sure that sellers aren't abusing the auction site. To prevent any problems eBay will restrict the number of items LG Nexus 4 sellers can list per week.
Such restrictions are usually reserved for the iPhone or iPad, when launch quantities are limited.
Google's Play Store currently says the 16GB Nexus 4 will ship in 6-7 weeks and the 8GB model will ship in 8-9 weeks. That places both models into early 2013. Anybody can still buy the phone from the Play Store, but they'll have to wait a long time for it to arrive. That wait is unacceptable for many users, especially with the holidays so close.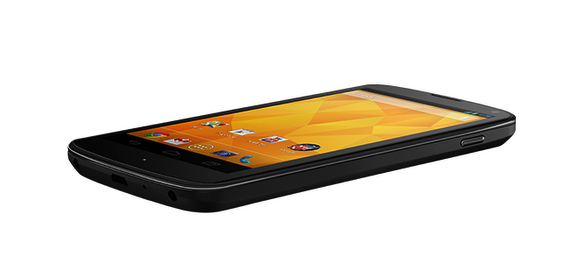 The list of restrictions includes:
Authorized resellers will be allowed to list an unlimited number of items per week.
eBay Top Rated Sellers will be allowed to list up to 8 items per week.
All sellers meeting minimum performance standards will be allowed to list 4 items per week.
New sellers who've confirmed their personal information may list 1 item per week.
The auctions site already has a number of Nexus 4 devices listed. Many of the devices sell for more than $500, well over the $299 Google charges for the 8GB or $349 is charges for the 16GB model. With the restrictions the prices may trend upwards as more users try to get ahold of the device while eBay restricts the number of listings.
T-Mobile, the only carrier in the U.S. to offer the Nexus 4 also lists the phone as sold out on its website. That makes auction sites like eBay the only option for users trying to get their hands on the device in the near future. When it does offer the phone, T-Mobile asks for $199.99 for the 16GB model with a contract, or $499.99 for the unlocked version.

As an Amazon Associate I earn from qualifying purchases.