Nexus 4 Spigen Ultra Thin Air Case Review
The Nexus 4 Ultra Thin Air Case is a slim Nexus 4 case from Spigen that fits snuggly to the Nexus 4, so users can protect the glass back of the phone without adding any noticeable bulk.
Spigen is best known for glass screen protectors, but the company recently expanded into cases, and so far I am impressed with the cases Spigen makes.
The Nexus 4 Ultra Thin Air case is as minimal a case as you can find for the Nexus 4, almost as thin as skins available for most smartphones, but with better protection.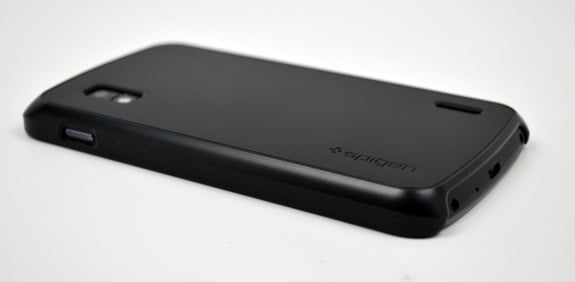 Unlike the official Nexus 4 bumper case, the Nexus 4 Ultra Thin Air Case protects the back of the phone. This means there is less chance of breaking the glass back if the phone is dropped, but it also means users can't show off the sparkling glass back of the phone or use the Nexus 4 wireless charger with the case on. The good news is that the case is easy to take off and put back on, so users who purchased the wireless charger can quickly slip it off to charge.
Read: Best Nexus 4 Apps.
Even though it is easy to remove, the case doesn't feel like it will slide off the Nexus 4 during the past several weeks of use. The case adds a bit of grip to the edges of the Nexus 4 as well.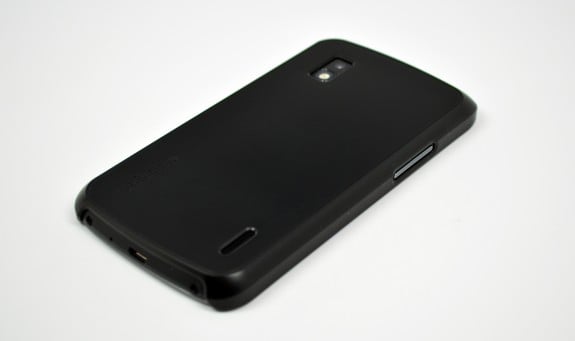 The Ultra Thin Air case for the Nexus 4 comes with an Ultra Crystal screen protector for the Nexus 4. This is not a glass screen protector, but it is a decent screen protector, especially for the $20 price of the case.
The Nexus 4 Ultra Thin Air case is a thin and lightweight piece of hard plastic, which looks a lot nicer than the various TPU cases I've seen and tried for the Nexus 4. The case is very flexible, but looks and feels like it belongs on the Nexus 4. There are openings for the power and volume buttons and the top and bottom of the case are wide open. There is a small notch for the headphone jack so it's possible to plug-in L shaped headphone jacks and larger than average headphone jacks.
Small openings on the back of the case outline the camera and the Nexus 4's speaker. The case features a small Spigen logo on the back, but it is understated, just like the flat black finish of the case.
Overall the Spigen Ultra Thin Air case for the Nexus 4 is a great case option for Google's latest smartphone, delivering protection without adding bulk to the beautiful design of the Nexus 4.
Shoppers can find the Nexus 4 Ultra Thin Air case on Amazon for $19.99.

As an Amazon Associate I earn from qualifying purchases.