Nexus 5 & Android KitKat Launch Rumored for Next Week
A new rumor suggests that the Nexus 5 and Android 4.4 KitKat launch date will take place not at the end of October but on October 15th, a new date that prospective Nexus 5 buyers will want to circle on the calendar, in pencil, ahead of the their release.
Over the past few weeks, we've heard several rumors pertaining to the Nexus 5 and Android 4.4 KitKat update launch date. The first suggested that the device could be arriving on October 14th. Another rumor claimed that Google would be launching the Nexus 5 and Android 4.4, alongside a new Nexus 10, in late October and that date October 14th date was seemingly put to rest by another credible rumor that suggested that Google had been looking at October 31st, Halloween.
Today, a new rumor adds to the mystery as CNET UK reports that the Nexus 5 and Android 4.4 KitKat launch date could in fact be October 15th, just a day after the initial launch date rumor. The date comes from supposed whispers at Google's Launchpad event, a lengthy event that is aimed at helping small companies thrive. It appears that KitKat was mentioned at the event and loose lips apparently let an October 15th launch date out of the bag. Google typically sends invites out a few days before an event but it hasn't done so yet.
Still, it could be that the Nexus 5 and Android 4.4 KitKat update debut in late October, early November, rather than launch in late October as was previously rumored. Whatever the case, Google has done a good job of keeping consumers on their toes ahead of the launch date. The Nexus 5 and Android 4.4 KitKat update has leaked out several times but there are certainly some mysteries to be had.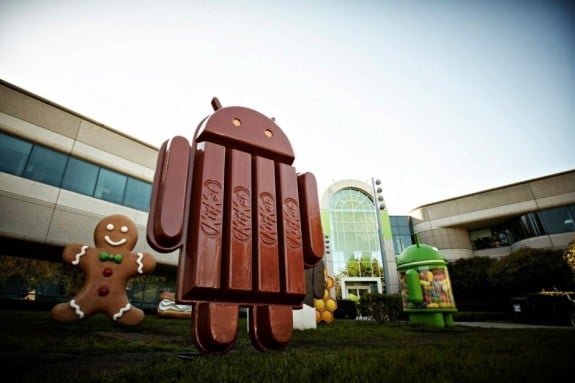 The Nexus 5 has seen most of its hardware leak out to the surface, all but confirming a 5-inch 1080p display, quad-core processor, 8MP camera, new design, and 16GB and 32GB options. However, its release date and price remain uncertain. As for Android 4.4 KitKat, it looks like it will be an incremental update to Android Jelly Bean, but there are still a lot of unknowns. The devices are expected to debut with an Asus Nexus 10 and even that device remains a relative mystery heading into mid-October.
Launch rumors also suggest that Google could be coming out with a myriad of Nexus devices including a Nexus light switch, something that could have spawned out of the aging [email protected] initiative that debuted at Google I/O several years ago.

As an Amazon Associate I earn from qualifying purchases.