Nexus 5 Details Continue to Flow
The week came and went with no official word or details from Google regarding the much anticipated Nexus 5 smartphone, or Android 4.4 KitKat. All those rumors and release dates have been debunked, and we're now approaching the weekend without anything official. However, that doesn't mean we don't know nearly all the details already.
Google shocked everyone late last night by briefly putting the new Nexus 5 on the Play Store, which no one could access or purchase, but the front page did reveal the pricing would start at $349. So while we didn't get an official announcement or release date, we know the date is extremely close with them preparing the storefront. Today though details are still flowing in just days before a reveal, and below are a few of the latest.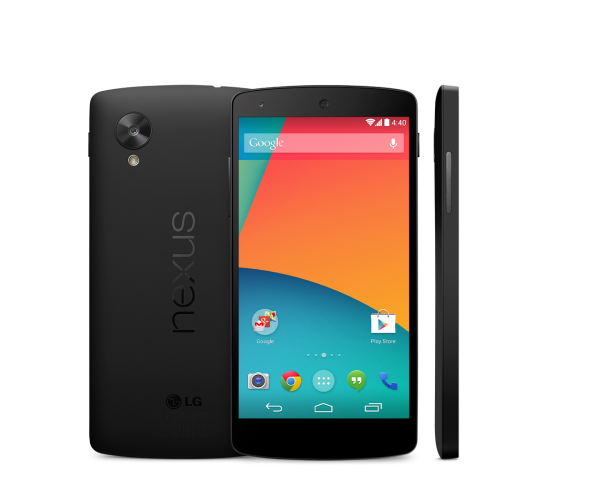 For one, this afternoon we received confirmation that Google will also be releasing a white Nexus 5. Thanks to some leaked retail boxes showing a white model on the front. We still haven't seen that device in the flesh, but most likely a few more leaks could be appearing this weekend. Some are suggesting Monday Google may roll the device out on the Play Store, but we're still assuming an actual event of some sort will take place. Especially considering rumors have it Google will be unveiling a Nexus 10 and possibly a Nexus watch too.
Those things aside, today we've received one more stack of rumors courtesy of TuttoAndroid that claims to debunk two rumors. Those being the talk of a 3rd model with a bigger 3,000 mAh battery, as well as the release date. Tutto claims to have an insider source that's absolutely sure we won't get different models. Stating a 16GB Nexus 5 starting at $349 as the Play Store suggested is correct, with a 32GB flavor also being $399. They don't mention the white model, but they did confirm a release date.
Read: Nexus 5 Video Rumor & Release Date Roundup
According to their insider source Google is 99% on track to not only announce, but also release the Nexus 5 this month. Almost all rumors have suggested they'd follow the past two years schedule by announcing it in October, with retail availability being in November. Lately reports are November 1st. However, this tipster claims Google is aiming for inside of this month, and everything is on track at the moment.
Both of these make perfect sense. We've seen zero reports from the FCC filings or otherwise of an additional version with a bigger battery, which would need to clear many certifications just like other devices. Then, why have the device in the Play Store last night, when it won't actually be available for another 2 weeks. Google could drop pre-orders any day now, with shipping starting on October 31st. Just in time for a Nexus 5 and chocolate Android 4.4 KitKat filled Halloween.

This article may contain affiliate links. Click here for more details.