Nexus 5 & New Nexus 7 In Stock Now at T-Mobile
The all-new Nexus 5 smartphone is still a hot ticket item, being sold out from the Play Store for a few weeks now, but for those still looking to snag Google's latest smartphone T-Mobile stores now have the device in stock.
Late last week T-Mobile finally begun pre-orders the new Nexus 5, as well as offering the Nexus 7 tablet with LTE Google announced earlier this year, but both were only available online, and weren't shipping until November 20th. Starting yesterday the Nexus 5 has arrived in retail T-Mobile stores across the nation, and the Nexus 7 is available in-store as well, for those who'd rather not wait for the Play Store to ship their order.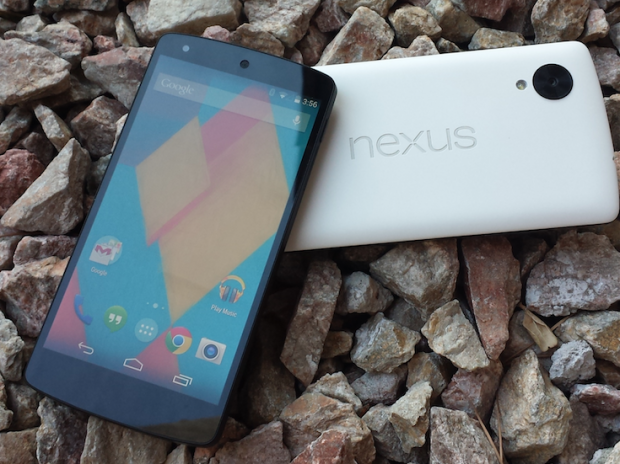 As we all know, T-Mobile isn't taking traditional carrier routes in regards to how they offer smartphones, and as a result you can walk out of T-Mobile with the Nexus 5 for only $42 down. Although that requires not a 2-year contract, but 2 years worth of $17 monthly payments to pay off that shiny new smartphone.
Rather than pay $349 from the Play Store, T-Mobile customers in the end will pay $449 for the 16GB Nexus 5, but getting it now and without the up front cost could be important for many. The Nexus 7 takes the same approach, although you'll get it for no up front costs. T-Mobile is asking just $16 a month making it $384 after 2 years, which isn't too bad considering Google's asking $349 for the 32GB LTE tablet.
Read: Nexus 7 Review (2013)
As a reminder the Nexus 5 from T-Mobile is the same model listed on the Play Store. Coming with a vibrant 5-inch 1080p HD display, 2.3 GHz quad-core processor with 2GB of RAM, and 16GB of internal storage. All running on Android 4.4 KitKat, the latest version of Google's Android OS. Both devices are in select T-Mobile stores nationwide as of November 20th, but stock may not last long for the Nexus 5.

As an Amazon Associate I earn from qualifying purchases.