Nexus 5 & Nexus 7 Android 5.0 Updates Available Early
Google made a trio of announcements this week with its all-new Nexus 6 smartphone, Nexus 9 tablet, and the new and improved Android 5.0 Lollipop OS update. And starting today those with the Nexus 5 or Nexus 7 can get the Android 5.0 Lollipop update early.
Back in June Google announced Android L would replace Android 4.4 KitKat, which we now know is Android 5.0 Lollipop, and gave users and developers our first look ahead of the release for the first time in over three years. Not only revealing key aspects of their upcoming Android update, but by releasing an early developer preview for those interested. Essentially let users try Android L months before the release.
Read: Android 5.0 Lollipop Update Release Confirmed
In the same fashion, today Google has released updated (final) Android L developer preview builds for both the Nexus 5 and Nexus 7. Meaning that developers, modders, or those daring enough to flash some files and wipe out their smartphone can get the Android 5.0 update right now for the Nexus 5 or WiFi Nexus 7 2013. Read on for more details.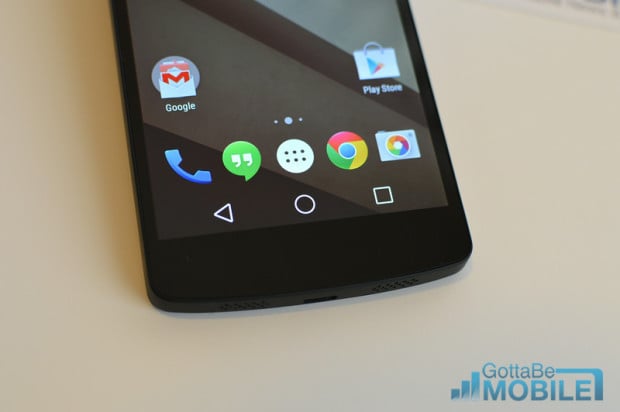 For most, in order to get your hands on the latest Android 5.0 Lollipop software update you'll need to get a new Nexus 9 tablet, or the Nexus 6 smartphone once they arrive in early November, but if you have the Nexus 5 or Nexus 7 you can try a near final version of Android 5.0 right now.
Again, this is a "developer preview" of Android 5.0 Lollipop, and not final software. This is aimed at developers who want to fine-tune and put finishing touches on their apps ahead of the official release which will start later this month, and when Android L devices start shipping in November.
This isn't the regular over the air update, and even Nexus 5 or 7 owner won't get it. Instead, you'll have to flash the developer preview build which was just released by Google this morning. This will wipe your device and all content on it, but you'll have the latest release weeks ahead of everyone else.
Regular users will want to wait for the official over-the-air update (OTA) which should be coming in the next few weeks. That is the update which you'll be able to accept once notified on your Nexus 4, Nexus 5, Nexus 7, Nexus 10 and Google Play Edition devices, and update without losing any data.
However, if you're a developer or want to try the absolute latest version of Android 5.0 Lollipop right now on your Nexus 5 or Nexus 7, hit the links below. But first, check out our initial instructions on how to install the Android L beta right now.
Nexus 5 – Download
Nexus 7 2013 – Download
Again these are mainly for developers only, and most like you'll need to completely wipe all data from your smartphone or tablet. These are stock Android images, not over the air updates. Proceed with caution, and enjoy Android 5.0 Lollipop.

As an Amazon Associate I earn from qualifying purchases.