Nexus 5 Release Date Tips
Google didn't announce the Nexus 5 and Android 4.4 KitKat update at its Google+ event earlier today but that doesn't mean that a release isn't right around the corner. In fact, evidence and rumors suggest that the Nexus 5 release date is extremely close and could land as soon as this week. Here, ahead of its release date, we offer some useful tips for those that are planning to buy the new Nexus on day one.
For what seems like forever, Nexus 5 rumors and leaks have been surfacing, painting a picture of Google's upcoming Nexus 4 successor. The leaks, which started as tiny blips on the radar, have now turned into a daily occurrence with Nexus 5 information so complete, the Nexus 5 painting is nearly complete. Well, save for a few key details.
While most of the Nexus 5's hardware features, including its new display, processor and design, and its software, which is expected to be the new Android 4.4 KitKat, are indeed known, there are a few missing pieces that continue to elude those that are looking to buy into Google's brand new Nexus smartphone.
The missing pieces include two important details, the announcement that confirms all of the leaks and rumors that we've seen emerge over the past few weeks and a Nexus 5 release date, the latter of which has leaked out numerous times but has yet to materialize. It's the Nexus 5 release date that is starting to frustrate prospective buyers the most as it's clear that the Nexus 5 is ready to go. After all, we've already seen it appear on the Google Play Store.
Google hasn't confirmed anything yet but it's clear that the Nexus 5 is very real and that it will be coming to shelves in the near future. Release date rumors have hovered around October 31st, Halloween, and November 1st, for quite awhile now. Whatever the case may be, we're fairly certain that something is indeed close.
Ahead of the Nexus 5 release date, we wanted to share some tips that should help to make the Nexus 5 release date, whenever it is, a little smoother for those looking to buy.
You Should Already Be Prepared
The Nexus 5 release date still hasn't been pinpointed but that doesn't mean that you shouldn't be prepared. In fact, those who are planning on buying the Nexus 5 should already be prepared or, at the very least, be in the process of making final preparations for the Nexus 5 release date.
To be clear, we highly, highly recommend that Nexus 5 buyers get all of their information in order starting today as it will pay dividends when the Nexus 5 is finally released by Google. There are a few things that Nexus 5 buyers should already have easy access to. A Google Play account if ordering online, payment information and options already nailed down, and a game plan for release day whether it's a decision to order online or head to a retail store.
Those who have equipped themselves with these things are going to be waltzing into the Nexus 5 release date extremely confident and ready, something that will come in handy should the Nexus 5 launch experience any hiccups.
Be Patient
We've received many emails and messages from prospective Nexus 5 buyers who are getting extremely frustrated with Google. While it's understandable given the amount of leaks, Google events that have proven to be fruitless, and the fact that the Nexus 5 landed on the Google Play Store if only for a brief moment, it's best to practice patience.
Maybe the biggest point that we can make here is that whatever Google is doing, it's doing it for a reason. While it would be nice to see the Nexus 5 launch today alongside the Nexus 10 and Android 4.4 KitKat, there is a reason that Google is holding back. While we can't say for sure, our guess is that the company is making final preparations which likely include ensuring a smooth release process.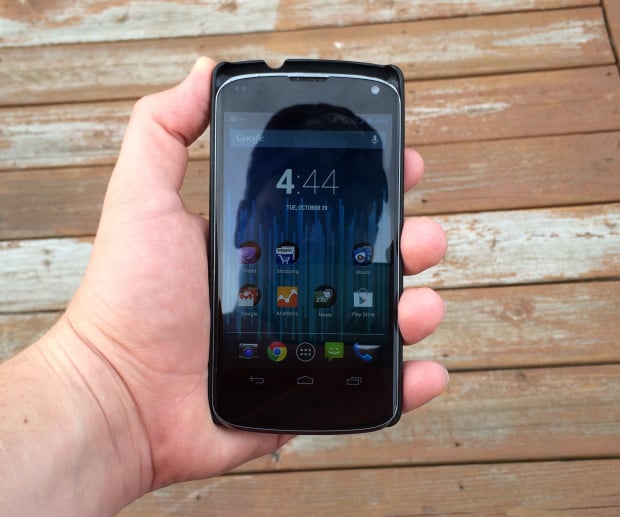 Already, we've seen the Nexus 4 flicker back to life on the Google Play Store and the Nexus 5 listing may have just been Google testing its systems. Remember, last year's Nexus 4 was an absolute debacle and we expect Google to have shored up the issues this time around. That not only means ensuring that the site is able to function but also that supply is adequate.
The Nexus 4 sold out extremely fast last year simply because Google didn't have enough Nexus 4's on hand. This year, Google is likely making sure it has enough stock to satisfy demand and then some. After all, not everyone is buying on day one.
So, while it's easy to get frustrated by the lack of information, those who remain patient and even keeled ahead of the Nexus 5 launch date are going to be able to think clearly and get themselves prepared.
Nexus 5 Checker
Earlier today, we shared a fantastic way of keeping tabs on the Nexus 5 stock inside of the Google Play Store. n5Stock is a Twitter account that is backed by a script that monitors the various Nexus 5 pages that were teased out of the Google Play Store when Google accidentally listed the Nexus 5 last week.
As we pointed out, users can sign up to get alerted when Google updates these various pages, and choose from a Twitter alert or a text alert. The Nexus 5 stock checker, which is also a perfect Nexus 5 release notification system, monitors six pages where Google might share Nexus 5 information. This is a nice little tool that not only will benefit buyers in the build up to the Nexus 5 release date but also alert Nexus 5 buyers about stock once the Nexus 5 does appear for sale on the Google Play Store.
Keep in mind, text alerts may cause users to face a charge to get the text messages, but buyers can use a free Google Voice number and the Google Voice app to avoid that.
Order Online
Last year, we saw the Google Play Store kick off Nexus 4 sales. In the days and weeks after, we saw the device emerge in stores at retailers. This year, given what we've seen from the Nexus 7 and the fact that Carphone Warehouse apparently has stock sitting around, we should see some retailers offer up the Nexus 5 on day one.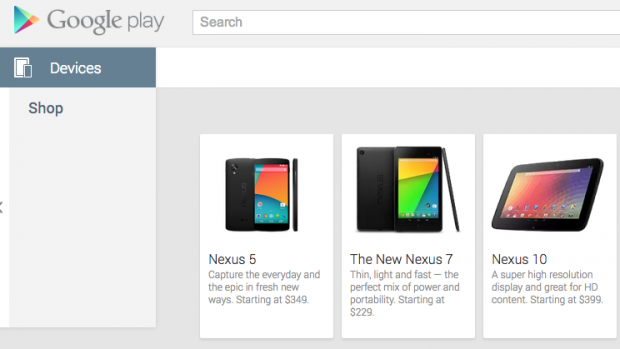 While it may be tempting to go down to a store, we highly suggest ordering online. One, it allows buyers to order from the comfort of their computer chair and home. And second, buying through a store can often be a hassle due to uneven amounts of stock. Stores will often get a bunch of one variant and not enough of another. There are also times when stores get very little stock at all.
We expect Google to do a good job with the Nexus 5 launch but we wouldn't be surprised to see some stores go out of stock almost immediately. Ordering online is an easier, more reliable way of getting things done.
Get On Early
That said, those who are thinking about ordering or picking up a Nexus 5 will want to be present as soon as the Nexus 5 goes on sale. It's impossible to say whether Google will sell out immediately but by showing up right as the device goes on sale, buyers will be able to better avoid a sell out should one occur on the Nexus 5 release date.
If Google does release the Nexus 5 in stores on day one, we doubt there will be massive iPhone lines wrapping around city blocks. Still, we suggest showing up a little early. It's better to be safe than sorry, especially after waiting this long for the Nexus 5 to arrive.
Decide on Storage Now
In addition to showing up ahead of sales, we highly recommend making decisions ahead of time. The biggest, of course, is going to be what Nexus 5 to buy. From the looks of things, Google is going to be offering a 16GB Nexus 5 at $350 and a 32GB Nexus 5 at $400. Those prices aren't confirmed but the $350 price did show up on the Google Play Store.
Knowing which device to buy is going to take some research but it's going to make the buying process go a lot more smoothly because there won't be any indecision to deal with. We suggest taking a look at current smartphone habits ahead of time. Users who take a ton of photos or video, play a lot of games and have wealth of applications will want to think about the 32GB model.
Those who border on average user and power user will also want to take a look at the 32GB model as it will offer peace of mind for $50 more. Those who don't need a ton of storage will want to take a close look at the cheaper 16GB model. It should be enough for average users, especially those who are OK with taking advantage of cloud storage.
Again, this is a decision that should be made now so users will want to take a look at storage on their current phone while also thinking about what their smartphone habits are.
Tip for Those on a Budget
The Nexus 5 price isn't confirmed yet but we expect it to land for $350 and $400. That's more expensive than the Nexus 4 but still extremely cheap for an unlocked smartphone of this caliber. There will, however, be those looking for a way to cut down on the up front cost.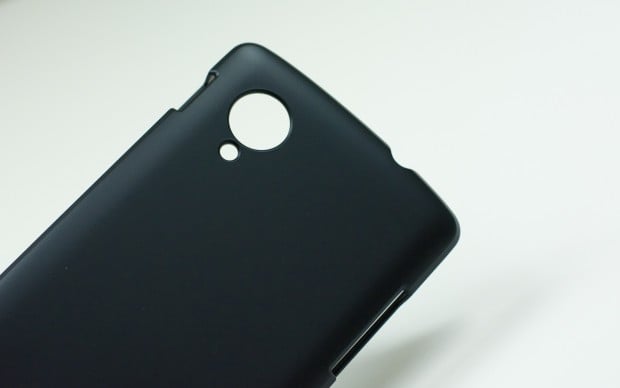 Well, nothing is set in stone, but we wouldn't be surprised if the Nexus 5 is sold through at least some of the carriers that offer it. AT&T, Sprint and T-Mobile are rumored and it wouldn't be shocking to see T-Mobile, at the very least, host the device in its stores. It did so with the Nexus 4, after all.
If this is the case, it will afford those who are looking to spend less up front the opportunity to do so. T-Mobile doesn't require full payment up front like the Google Play Store. Instead, it will require some money up front while users will be able to pay off the full cost of the phone over time. So while T-Mobile is confirmed to be carrying it, this will be a place that Nexus 5 buyers on a budget will want to look if it does happen.