Nexus 5 Returns to the Play Store as Shipping Slips to December
The Nexus 5 is an extremely popular smartphone considering it comes in at only $349 right from the Google Play Store. Such a good deal means customers will jump all over it, and that's exactly what happened as the 16GB Nexus 5 has been sold out for the better part of a week.
Today things have changed and Google's added the 16GB $349 Nexus 5 back to its online storefront, only the shipping dates aren't getting any better. Currently users who've purchased the more expensive 32GB version for $399 will see their order ship in the next 8 days or so, with Google anticipating orders will ship before November 26th. The 16GB model on the other hand, won't be so lucky.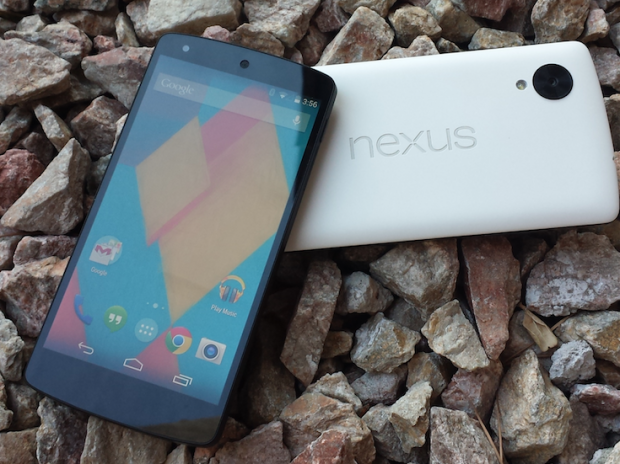 Currently it appears that Google's $349 flagship quad-core smartphone which is the first to run Android 4.4 KitKat is selling so well, that they've had to delay shipments well into December. The 16GB model is now listed as shipping in 3-4 weeks, with no exact date or timeline given. This is in both white or black color variants, so the choice won't matter.
At this point it doesn't appear anyone ordering the new device will receive it until the month is almost over, and the cheaper alternative could have you waiting until the middle of next month. Don't worry though, because you have options. Sprint is offering the 16GB version as we speak, and T-Mobile also should have some in stock later this week.
Read: Nexus 5 Setup Guide
The next option is get it from T-Mobile. Since they don't offer contracts, you'll have to pay a down payment, then follow it with monthly payments. In the long run you'll pay $449 instead of $349, but you can get the Nexus 5 for T-Mobile right now for $42 down. Only available online for now, T-Mobile should start having Nexus 5 phones available for purchase and in stock at select stores starting November 20th. Which may be the fastest way to get the new device in your hands.

This article may contain affiliate links. Click here for more details.