Nexus 5 Review: One Month With Google's Flagship
On October 31st, Google finally revealed the Nexus 5. The device was tied to multiple rumors for months on end, and finally all came to an end on Halloween, and along with it was a chocolaty Android 4.4 KitKat software update to the Android OS. It took a few days (or weeks) to ship to potential buyers, sold out immediately, and now we're giving it a second look.
Almost one month after our initial review, we've now had more than a month with Google's latest flagship smartphone and operating system, and it's time to take another close look at how it compares to the rest of the Android devices available. Specifically what's changed now we're on Android 4.4.2 KitKat, and how it is holding up one month later. Google's addressed a few key issues with the device through updates and apparently newly revised hardware, so read on to see how we feel about it.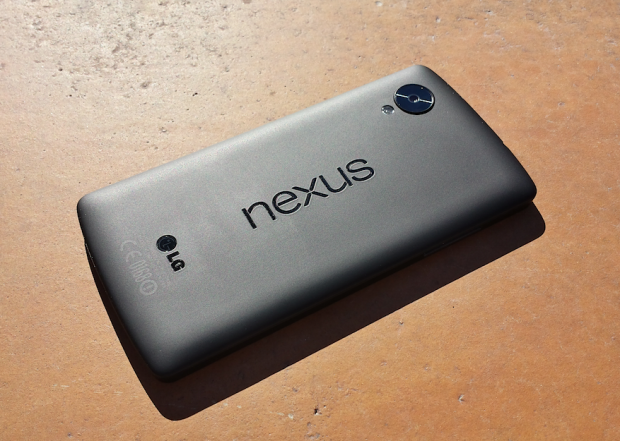 With the Nexus 5 Google continued its efforts to deliver a top-tier product for Android developers, and enthusiasts, which will help push the ecosystem forward while showcasing the latest version of Android and what the company envisions a device to be. It wasn't 100% perfect, as no device is, but it was pretty close. The most important spec however, was the price, which is why we're ok with the few letdowns on the device.
Read: Nexus 5 Review
As we stated in our initial review linked to above, the Nexus 5 was nearly a perfect device when considering the price, and even if it cost a few dollars more it's still a viable option for smartphone buyers. As many of you know by now the camera isn't quite the best, battery life could be better, and the speakers aren't the loudest in the smartphone world. However, for $349 this is still the best device for the price, and after using it daily for nearly a month I've got a few things to say.
Software & Performance
What's not to like? Android 4.4 KitKat is one of the best Android experiences to date, and it just oozes of perfection and stability. With Android 4.4 Google addressed some key aspects of the operating system as a whole, made it faster, smoother, and capable of working wonderfully on older or aging devices, not to mention budget smartphones like the new Moto G. Add in the quad-core 2.3 GHz Snapdragon 800 processor and 2GB of RAM with the Nexus 5, and this is one of the fastest phones I've ever used.
Android 4.4 KitKat: What's New in Simple Terms
While Android 4.4 KitKat delivered tons of improvements all around, it also brought a few issues and bugs which we'll talk about below. So far my favorite part of KitKat still has to be the dialer, with the Google Now launcher exclusive to the Nexus 5 taking a close second. The new dialer integrates Google Search like never before. There's no need to search for a nearby Walmart or Tire Shop, just type "Walmart" in the dialer rather than a number and Google Search finds it for you, the closest one, and lets you call it with a single tap. It's amazing, and makes life so much easier.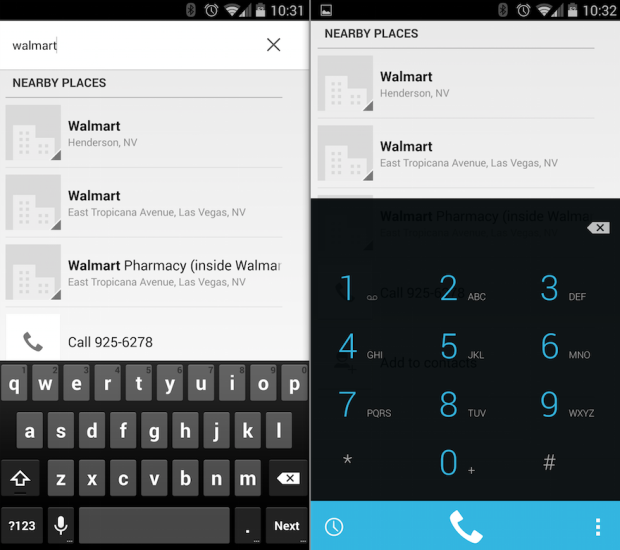 It isn't just about changes, it's about enhancing what we already have, and polishing the features and user experience. With Android 4.4 (and 4.4.2) Google's done exactly that. I still occasionally try and tap for my hardware Galaxy S4 button, since the Nexus 5 has on-screen keys, but that's just me. The argument of on-screen keys wasting screen space was also addressed with KitKat, as the new fullscreen immersive mode allows apps to use the notification bar. Blend the colors into the bar, remove it when necessary, and a fullscreen mode lets apps use the full 5.0-inch display. So there's no reason to complain about on screen keys, and I have nothing to complain about either.
Overall the software is excellent, and the exclusive Google Now experience launcher on the Nexus 5 is probably coming to all Android devices in the near future. Making the left swipe homescreen a dedicated section for Google Now. Which gives you information on anything and everything in life. From tracking numbers for things shipping (as long as there's a tracking number in your email, and you've enabled Google Now to search your Gmail) to flight details. The weather, and anything else you can imagine can be learned through Google Now. It's no secret, it's just easier to access than ever with the Nexus 5, and we love it.
Read: How to Use and Manage Google Now Reminders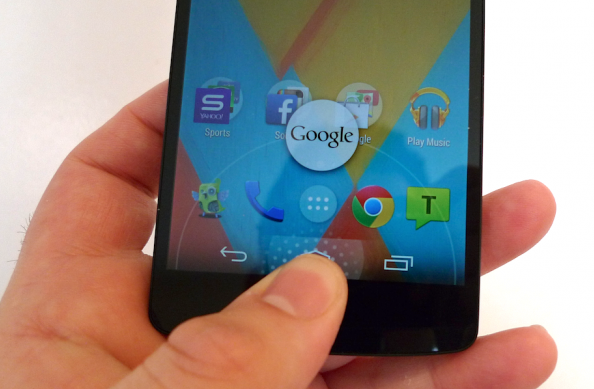 Android 4.4.2 KitKat
The update to KitKat had a few issues and bugs, not to mention the biggest shortcoming of the Nexus 5 was its camera. LG added a quality 8 megapixel shooter with optical image stabilization, but complaints are still all over the place. Trying to find a balance between shutter speed, and low light performance, the experience is excellent outdoors but struggled inside or when light is a factor. As a result, Android 4.4.1 and 4.4.2 addressed some crucial bugs, and fixed the camera.
Nexus 5 Android 4.4.2 Update Camera Comparison
A quick comparison of the camera we found that overall image quality had improved, not to mention speed and auto focus is much much better. That said, the update didn't fix everything for Nexus users. The Nexus 5 camera works better in low light, but as a result images aren't quite as real looking. Colors may be better before, but that's just nitpicking. We've heard the video capture suffered from the update, but have experienced no such issues with our own Nexus 5. I've used it for holiday photos during Thanksgiving, low-light during the x-mas season of light shows and more, and it's as capable as any Android camera around.
Yes the LG G2 13 megapixel camera with OIS may be a little better, but lets remember the Nexus 5 is only $349. You can't have everything, and the lowest price around. If it's too good to be true… you get my drift. However, the Nexus 5 comes extremely close and nothing else can beat it at the moment.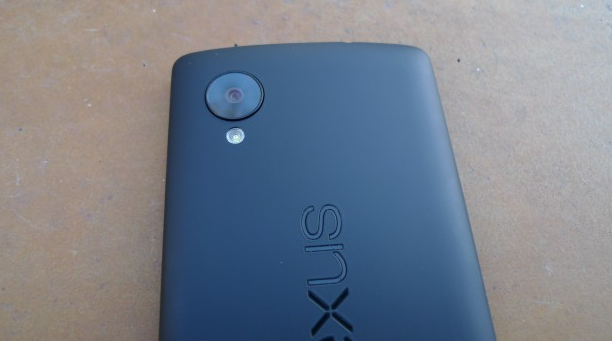 Bugs
While the update to 4.4.1 and then 4.4.2 KitKat improved the latest version of Android where needed, especially the Nexus 5 camera, it also presented some bugs. Most notably are issues with Exchange email, and a few non Nexus 5 users are having issues with the download failing during the update, and have no way to upgrade to Android 4.4.2 KitKat. Then there's also a few reports of terrible battery life, but that could be user error, apps not playing nice with KitKat, or a host of other things. However, that's our next area of discussion.
Battery Life on the Nexus 5
There is no way to spin it, battery life on the Nexus 5 is sub-par, and sporadic to say the least. Some days I get 24 hours out of a single charge with a good 2 hours+ of screen-on time (an important part of battery life claims) and some days my Nexus 5 dies in 7-8 hours no matter how much — or more importantly — how little I actually use it. I can't get a grip on what the deal is, and sometimes it's Google Now (Google services) using more battery than it should, and a reboot helps it out.
That being said, the Nexus 5 still isn't my "go-to" device simply because I never quite know what to expect with the battery. This could be due to Google Now and the launcher working more than usual, location and services data, or something else, but I'm just not 100% confident in the Nexus 5 battery. As a result, I find myself using the Galaxy S4 Google Play edition more, simply because the battery is not only bigger, but more consistent with my expectations.
8 hours is still plenty, as that gets you through an entire work day so there's really no huge reason to complain, but a bigger battery sure would have been nice. Something that's a reoccurring issue for Google's Nexus smartphones. They need to take a hint from Motorola and the MAXX, and add a bigger battery to the Nexus 6, or whatever they'll call it.
4G LTE
The best part about the Nexus 5 surely is the introduction of 4G LTE to Nexus smartphones. Being able to have blazing fast AT&T 4G LTE certainly makes it the best Nexus yet, and don't even get me started on the Galaxy Nexus from Verizon.
Read: Galaxy Nexus vs. Nexus 5: It's Worth the Upgrade
4G LTE connectivity was the last major thing missing from the Nexus lineup, and now we have the best all-in-one solution with Google's latest on board. The Nexus 5 delivered a 1080p HD display, quad-core power with 2GB of RAM, an OIS camera, Android 4.4 KitKat, and 4G LTE. There's nothing not to like, not when it's only $349.
Final Thoughts After One Month
In the end after a little over one month of using the Nexus 5 every day I can say without any hesitation that this is one of the best smartphones available today. Add in the fact that users are only paying $349 outright, no contract, and I see no reason to pay $200 for anything else and lock myself into a 2-year handcuff party with a carrier. I just don't. While the Galaxy Note 3 and iPhone 5s offer more in certain areas, you'll be spending over $600 to get those without a contract.
I use the Nexus 5 daily. Whether it be as a phone, to play Clash of Clans (because I'm addicted) or a camera. It's always in my truck or my bag of tech gadgets. Sitting next to my Google Glass I'll pull it out for a quick photo, take it with me for tethering the 4G LTE to my Macbook Pro at the park, or Panera Bread while working on the go. Not to mention using it almost exclusively for Google Now alone. Getting driving directions, weather alerts, and my Google Now reminders (which run my life) surely makes it come in handy as my main device, or even my second device always being just an arms length away.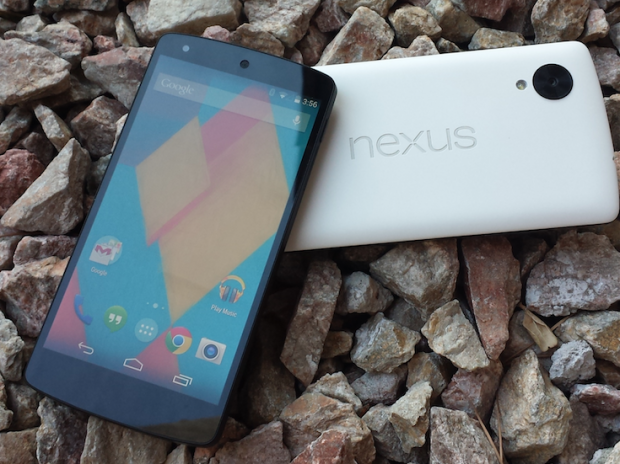 I may not be the average consumer, but the average user and buyer will love the Nexus 5, and after using it for one month I have no complaints given the price. Yes I want better battery life, as does almost every smartphone user on the planet, but you still can't go wrong with the Nexus 5 as your smartphone of choice.
Read: Nexus 5 Setup Guide: A Few Steps to Get Started
It has top tier specs, a beautiful 5-inch 1080p HD display, enough power under the hood to be your phone for years, a camera that should make most happy, and keeps getting improved, and of course the latest version of Android. Google didn't set out to compete with the iPhone 5s or the Galaxy S4, although everyone (us included) compare the two, they made it to offer an excellent device to developers and consumers for a wallet-friendly price. That being considered, the Nexus 5 is a success no matter how many they sell, and we'd recommend you grab one from the Play Store today.

As an Amazon Associate I earn from qualifying purchases.