Nexus 5 in Stock on Google Play with 1-2 Day Shipping
As many of you know, Google's Nexus 5 flagship smartphone was announced back on October 31st, and quickly became available on the Google Play Store for customers to try and purchase. We say try because it sold out quick, and has been slowly getting out of reach with shipping times slipping into 4-5 week delays.
If you've been following along almost every version of the new Nexus 5 smartphone has been sold out. Shipping times went from 4-5 days to over a month with times stretching into 4-5 weeks and eventually the highly demanded smartphone was completely sold out. Today though we've spotted a change and the 32GB White model is now In Stock, and will ship in 1-2 days. All other versions won't be available until December 11-13th.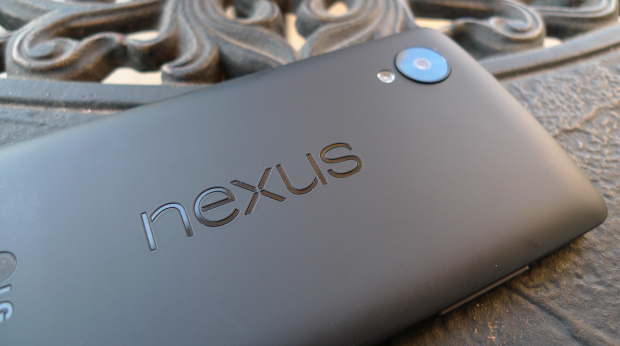 Being the first Nexus smartphone from Google with 4G LTE support and a full 1080p HD display, not to mention launching with top tier specs and the latest Android 4.4 KitKat operating system, the Nexus 5 was met with a huge demand from Android users. Google's since been busy pushing Android 4.4 KitKat to other Nexus devices, but the Nexus 5 remains king with some of the most impressive specs available to date.
Offering a 5-inch 1080p HD display, quad-core processor with 2GB of RAM, 32GB of storage, wireless charging, and an 8 megapixel camera with optical image stabilization it has a lot going for it. So it's understandable that Google's been unable to keep them in stock. That being said, you'd think they learned their lesson with the Nexus 4 having the same problem, but apparently not, as both have been met with huge shipping delays.
If you've been eying the impressive new Nexus 5 smartphone and didn't want to wait weeks and weeks for it to arrive, this could be your best chance at getting one before the end of the week, and surely it won't last long. Currently all 16GB models and the black 32GB Nexus 5 won't be available or ship until December 11th, but the white 32GB model is available as we speak.
Read: Nexus 5 Review
For those still on the fence regarding the Nexus 5, it offers one of the best Android experiences to date and is a well-rounded smartphone. Especially when you factor in the extremely low $349 price tag, off contract. Check out our review for more details, then read our Nexus 5 Setup Guide once your new phone arrives. It's available as we speak from the Google Play Store.

This article may contain affiliate links. Click here for more details.