Nexus 6 and Nexus 9 Release Details Emerge
At this point it's pretty clear Google is preparing at least two brand new products to unveil this month, and this morning we've received yet another confirmation of the Nexus 6 and Nexus 9 release date, pricing, and unveil.
Months of leaks, rumors, and speculation is reportedly all coming to an end tomorrow when Google casually announces the all-new HTC Nexus 9 tablet, Nexus 6 smartphone, and the Android L release in an blog post, which will be complete with release date details, pre-order information, and even pricing.
Read: Nexus 6 Release: 5 Things Buyers Need to Know
According to the reputable Forbes, Google will unveil both new products along with the Android L release, Google's latest version of Android, starting tomorrow. We've been hearing something similar for a few weeks from an array of sources, but they have pre-order info, release dates, and much more. Read on for everything you need to know about the Nexus 6, Nexus 9 and Android L release.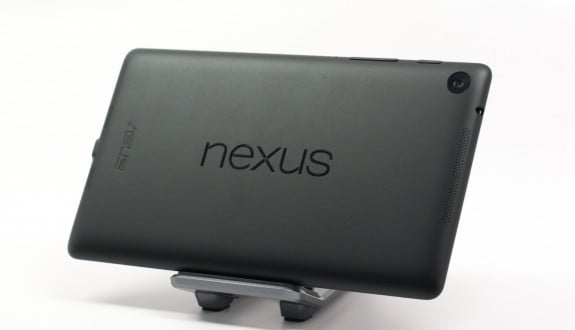 Sources confirmed today to Forbes that the first device to run the all-new Android L release will be Google's HTC Nexus 9 tablet. Suggesting it will arrive ahead of the rumored Nexus 6 smartphone. We'll start with release details according to their sources, then continue on with details and specs based off of the many leaks we've received over the past month.
From what they're hearing Google will announce all three things tomorrow, October 15th, in an official blog post, and the Nexus 9 will go up for pre-order starting October 17th. The Nexus 9 will be $399 for the 16GB model, and $499 for the 32GB 4G LTE version. One major aspect of their report is both devices will have expandable memory via a micro-SD slot. This is something no Nexus device offers, so that could be big.
They state pre-orders should go live on the 17th, and the official retail and Nexus 9 release date is slated for November 3rd. However, their sources didn't have any other information regarding the Nexus 6. This means it could be arriving at a later date, but we can't be sure. The Wall Street Journal reported last week that the Nexus 6 would launch this month, so we'll have to wait and see.
Read: Nexus 9 Release: 5 Things You Need to Know
Over the past few months multiple rumor and leaked benchmark scores have all but confirmed the HTC Nexus 9 tablet, including HTC confirming the device themselves. Today's report mirrors almost everything we've heard thus far regarding the Nexus 9 specs, and here's what they are.
Nexus 9 Specs (Rumored)
8.9-inch 2048 x 1440 Full HD display (4:3 aspect ratio)
NVIDIA Tegra K1 Quad-core processor with 2GB of RAM (64-bit)
16/32GB storage configurations (micro-SD support)
Android 4.5 or 5.0 (L Release)
8 Megapixel OIS rear and 3 MP front camera
Brushed Aluminum frame, soft touch matte black rear design
HTC signature front facing speakers
480 grams
Magnetic "origami" stand-case accessory
more
It seems that Google will keep the soft touch matte black design found on the Nexus 5 and Nexus 7, but just like the new Motorola Nexus 6, the Nexus 9 will have a brushed aluminum frame around the entire exterior for added durability. They didn't make the entire device of aluminum to keep the weight and costs down.
It's worth noting that Apple is set to unveil its new tablets the next day, on October 16th, so Google's beating them to the punch by one day, although the release date could be different.
This report had no details regarding the Nexus 6 release date, or the Android L software update for other devices. However, just like last year we can expect the Android 5.0 L release to arrive on all Nexus devices (and from other manufacturers) extremely quick, with the Nexus 4, 5, and 7 likely within 1-2 weeks of the November 3rd release date.
Read: Nexus 9 vs Nexus 7: Early Comparison for Buyers
 We have no exact details regarding when Google will make all the news official, but it sounds like tomorrow (October 15th) is the official Nexus 6, Nexus 9 and Android L launch date, with the release arriving in the early days of November. Who's excited?