Nexus 6 Concept: Metal Nexus You Would Buy Today
While we wait for Google to unveil the next Nexus smartphone, a device that is currently being dubbed Nexus 6, designers have taken it upon themselves to dream up their own version of Google's rumored Nexus 6.
Every year, Google releases a brand new Nexus smartphone. Last year, it was the Nexus 5, an LG-made powerhouse that debuted on Halloween and went on sale just a short time later. Google tends to release its Nexus smartphones late in the year, ahead of the holiday shopping season and after the iPhone, and that's exactly what Nexus 6 rumors suggest for 2014.
With a Nexus 6 launch unlikely in the first half of the year, designers are starting to put together their own Nexus 6 concepts, concepts that they hope will resemble the next Nexus smartphone. The latest is a design from Aleksandar Tešić and it depicts a Nexus 6 that's made by HTC, maker of the all new HTC One M8.
His Nexus 6 concept showcases a gorgeous metal design, reminiscent of HTC's designs. The form factor itself appears to be extremely thin and sports curves that resemble the look of the Nexus 5. This new Nexus 6 concept also incorporates a beautiful edge-to-edge display, similar to what some manufacturers have been applying to their new flagship smartphones. It also incorporates HTC's BoomSound front-facing speakers.
While this Nexus 6 render is enticing, it doesn't come from Google which means that there is a very good chance that the real Nexus 6 won't look anything like this concept. Rumors also suggest that either LG or Lenovo will be the manufacturer of the next Nexus smartphone, not HTC. Tešić, like many others, is hopeful that Google decides to collaborate with HTC on the Nexus 6 given its taste for high quality designs.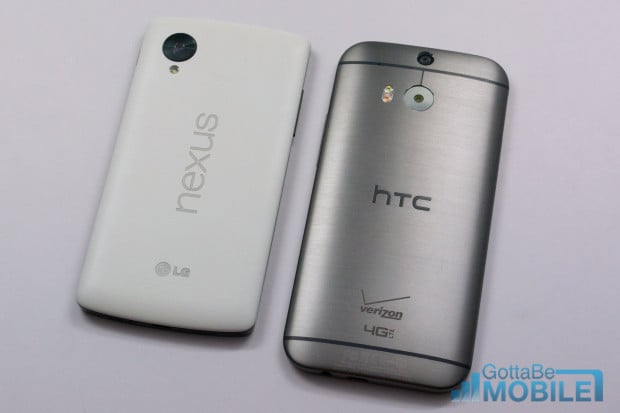 Google's Sundar Pichai claims that the next Nexus smartphone won't be released in the first half of the year. Pichai made those comments at Mobile World Congress back in February. His comments line up with rumors that suggest that the Nexus 6 release won't come before October. Google's last three Nexus smartphones have all launched in October with releases in November so the timing, while not official, does make a lot of sense.
The Nexus 6 is rumored to be based on the LG G3, not the all new HTC One, though rumors call for it to be a "lightweight" version of LG's next flagship smartphone. It's still not clear what Google and LG would leave off the next Nexus, if it is indeed based on the upcoming LG G3.

This article may contain affiliate links. Click here for more details.