Nexus 6 & Nexus 8 Rumors Swirl as Android Silver Dies
Way back in April reports surfaced that Google was working on a brand new program to replace its popular Nexus lineup, and it was called Android Silver. Rather than release a new Nexus 6 or Nexus 8 tablet, Android Silver would be premium flagship smartphones from many partners, sold with stock Android on carrier shelves.
Essentially Android Silver would kill the Nexus program, and be a bigger and better option in carrier stores around the globe. This was a crazy rumor at first, but was followed with reports of the Nexus 6 being scrapped, no more Nexus 7 tablets, and much more. However, more details have emerged this week suggesting the Nexus program is moving forward, and Android Silver could be dead.
Read: Nexus 6 Leak Reveals Key Details
According to The Information, Android Silver has died or at least been put on hold. The man behind the project has recently left Google, not to mention many carriers weren't on board with the idea. At least according to rumors. If the Android Silver program is going away, we can expect Google's Nexus smartphone and tablets to continue to arrive each and every year.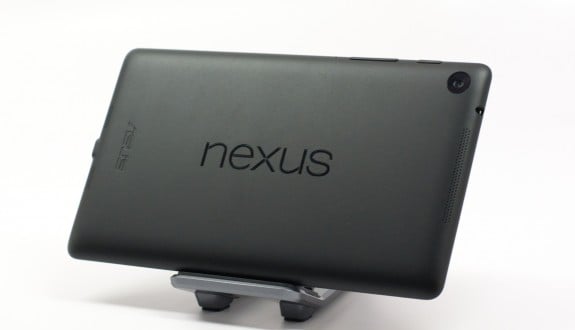 The Information suggests that Android Silver is being canned completely, or at least put on hold for now, but we're not sure how accurate their sources are. Everything from carrier backlash, to mixed reactions of the idea led Google to keep the Nexus brand in tact, and cancel Android Silver.
Over the past few months more and more rumors have continued to emerge suggesting Google has two new devices in the works. One being a smartphone, and of course the other is a new Nexus tablet. We've been calling it the Nexus 6, and lately leaks have confirmed it could be made by Motorola this year, rather than LG like the last two Nexus smartphones.
Then, a new Nexus tablet is coming soon too. Instead of an ASUS-made Nexus 7 like we've received for two years now, a new 8.9-inch Nexus 8 or Nexus 9 is reportedly coming soon in a partnership with NVIDIA, HTC, and Google. Essentially an HTC Nexus 9 tablet.
The first device, the Nexus 6 (or Nexus 5 again) is reportedly a 5.2-inch 2560 x 1440 Quad-HD smartphone made by Motorola running Android 4.5 or 5.0 L release. The leaks suggest a powerful 2.5 GHz quad-core Snapdragon 801 processor, 3GB of RAM, 32GB of storage, and an improved camera, among other things. Motorola's latest phones all have front facing speakers, and the same may arrive with the new Nexus smartphone.
Then the biggest news we've heard yet came right from one of Google's own partners. NVIDIA, the company behind the processor in the original Nexus 7, and in many high end smartphones and tablets, reportedly confirmed the HTC Nexus 9 last week.
In some official court documents for an upcoming lawsuit NVIDIA confirmed its new quad-core Tegra K1 mobile processor will be powering the new "HTC Nexus 9 tablet in Q3 of 2014." This is the biggest leak we've seen yet, confirming the new tablet could indeed come with an 8.9-inch screen, and arrive sometime before the holiday season.
Read: Nexus 8 Rumored Along with Two New HTC Tablets
Rumors suggest an all aluminum HTC Nexus 9 tablet with a massive 2048 x 1440 HD display, possibly front facing speakers, an 8 megapixel rear and 5 megapixel front camera, and both Nexus devices will be running the brand new Android 4.5 or 5.0 L release when it arrives later this year.
Over the past few weeks the Android L release has picked up steam, with many of Google's key apps being updated to the new design guidelines. While we still don't have a release date for Android L, or anything solid on a new Nexus 6 or Nexus 8 tablet, more details should hopefully start to surface in the near future.
With Android Silver being canceled, users can expect to see more Nexus smartphones and tablets released this year, and in 2015.