Nexus 6 Release: 5 Things Buyers Need to Know
The new Nexus 6 release date is getting close, at least according to multiple sources over the past few weeks. With a release date closing in and eager buyers anticipating the launch, here we want to run down five things you need to know about the Nexus 6.
Back on October 31st of last year Google announced the Nexus 5 with the all-new Android 4.4 KitKat software update, and it was released less than two weeks later. This year, we're hearing Google will be doing something extremely similar yet also delivering a tablet in the new Nexus 9 too.
Read: Nexus 6 Release Date and Price Rumored
Google's Nexus 6 is rumored to be built by Motorola and be a pretty impressive smartphone that is worthy of replacing the current Nexus 5, will run the latest Android L release, and hopefully arrive in time for the holidays. Read on for everything we think we know so far, and what buyers will need to know once the Nexus 6 release date arrives.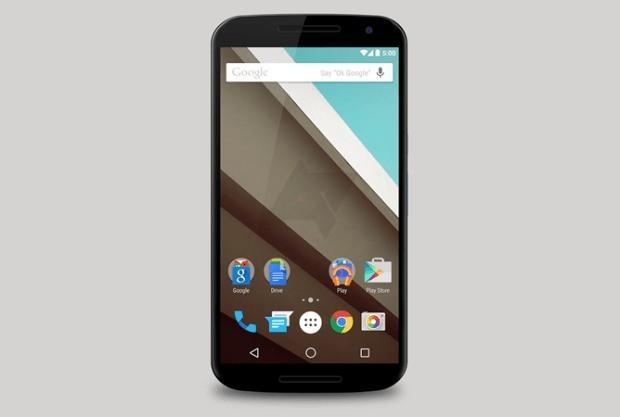 The Nexus 5 is almost a year old, and naturally Google is preparing a new smartphone to showcase its latest and greatest Android OS update, Android L, which was announced and partly revealed back in June as an early developer preview. We still don't know what Google will call the next version of Android, or what model number, but our guess is Android 5.0 Licorice, Lollipop, or Layer Cake.
With all the colorful button layers and new Material Design hues coming in the new Android L release, Layer Cake sounds like a good idea. Names aside, buyers will want to know everything about the Nexus 6 before, and after it arrives and before they make a purchase. Read on for all the details.
Nexus 6 Release Date
Since we've been getting reports, rumors, and leaked images for a few weeks regarding the new Nexus 6, we already know plenty about it already. And while we'll rundown all of that below, first up we want to share everything we know about the release date.
As mentioned above, October 31st and a few weeks later was the announcement and release date of the Nexus 5, and it's plausible Google will be doing something extremely similar this year too.
Read: Nexus 6 Rumors: What We Know So Far
Earlier this month a huge leak surfaced revealing the Nexus 6 design (under a case to hide the final look) as well as some key release date details. And while we don't know an exact date yet, rumors are pointing to the Nexus 6 being announced this week, and available come November 1st. The Wall Street Journal claims it will actually arrive inside of October, so we should be hearing more soon.
Did I say Nexus announce for the 16th? Obviously I meant the 15th… <cough>

— Paul O'Brien (@PaulOBrien) October 9, 2014
Above, is a tweet from a popular Android developer who's been accurate with leaked information in the past. His anonymous sources have stated multiple times that new Nexus devices will be launched on October 15th, and officially released and available to buy at a later date.
However, another report from AndroidAuthority claims October 15th or 16th, as the date isn't final. They also claim this is a launch date only, and an actual "release date" isn't until November 1st. We've heard conflicting reports over a November 1st and November 3rd date, but either way more details should surface officially in the coming days.
Nexus 6 Availability
Last year Google's Nexus 5 sold out in under 20 minutes on the Google Play Store, and went in and out of stock for weeks before finally starting to calm down. Naturally we can expect it to be available from the Google Play Store, but we're also hearing it may be available unlocked (full retail price) from Best Buy, and possibly other retailers in the United States. Most likely the opening weeks will be exclusive to Google's own storefront, though.
That being said, there's been a few small reports that a Verizon Nexus 6 will be released this year. It would mark the first Nexus smartphone on Verizon since the Samsung Galaxy Nexus, a device which was riddled with issues and late updates thanks to the carrier. This would be a great move for Motorola and Google, but we'll reserve judgement til more details arrive. If this is indeed accurate, expect the release to be at least a few weeks after the initial Nexus 6 push.
Other than that, the Nexus 6 will likely be unlocked for all GSM carriers like AT&T and T-Mobile, as well as most around the globe.
Nexus 6 Specs
Another important aspect of this device is of course the specs and what it has to offer over the competition like the iPhone 6, Galaxy S5, or big devices like the LG G3. The Nexus 6 is rumored to be the biggest Nexus smartphone to date, a Nexus phablet if you will, and here's what you need to know.
Nexus 6 (Rumored)
5.92-inch 2560 x 1440 Quad-HD Display
2.7 GHz Quad-Core Snapdragon 805 processor with 3GB of RAM
32GB internal storage
Android 5.0 "L Release" (64-bit support)
13 Megapixel camera with OIS, 2.1 front camera
Dual Ring Flash similar to Moto X
Front Facing Speaker
Aluminum frame around device like the new Moto X 2014
3,200 mAh battery
The Nexus 6 will have a much improved camera with a dual flash system, a front facing speaker, aluminum bezels, and a huge battery. This has been a major downfall for the Nexus lineup, poor battery life, but the Nexus 6 will finally get it together.
As a comparison the Nexus 5 battery is small at 2,300. This is smaller than the HTC One M8, the 2,800 mAh Galaxy S5 battery, or the 3,000 mAh battery inside the LG G3. Google's finally rumored to have a big battery inside this Nexus, but then again, we've heard that before.
The key though, will be that massive 5.92-inch screen. This is bigger than the Galaxy Note 4, iPhone 6 Plus, and a few other big phones, even though they'll reportedly keep the device size down. See the leaked image below for a potential comparison.
The image above is a comparison based on leaked details and a unofficial press render of the new phone. So while it could be wrong, we're hearing this is what buyers can expect from the Nexus 6.
Android L Release
The software on Google's new Motorola-made Nexus 6 will be unlike anything else we've seen before. Well, mostly. Google released an early preview of the Android L release in June, shown below, but we're expecting tons of changes in the official release next month.
Android 5.0 "L Release" ushers in a completely revamped look and feel to Android. There are lots of colors, animations, effects while touching buttons, and tons of visual feedback for a more cohesive experience. It's called Material Design, and Google's slowly updated all their key apps to this new design over the past two months, including the Google Play Store. Here's a look at the early preview on the Nexus 5.
Rumor has it the all-new Android 5.0 L release will debut on the Nexus 6 and Nexus 9 both at the same time, possibly in just a few days (read: October 15th) and be released to the public on the 1st of November. We can then expect it to rollout to the Nexus 5, Nexus 7, and others in the very near future.
Nexus 6 Price
Last but not least is the Nexus 6 price. Just like the screen, the price is reportedly getting a nice increase too sadly.
Last week a few rumors arrived suggesting Google may increase the Nexus 6 to $449 and $499, vs the $349 and $399 price tag on the current Nexus 5. This makes sense given the increase in specs across the board, especially the camera and batter, but then again Motorola's been making some of the most wallet-friendly smartphones for the past two years.
It's hard to say exactly what to expect, given everything we know so far are based on leaks, reports, and rumors. That being said, expect the Nexus 6 to cost more than the model before it, just hopefully not too much more. We're hoping for a $399 and $449 price point.
At this point we really don't know what Google has in store, but at least have a pretty good idea. This Nexus hasn't leaked nearly as much as the Nexus 4 or 5 from previous years. This could be due to more effort to keep things private, or a release is actually further out than many rumors are expecting. Stay tuned for more details, and hopefully everything is revealed come October 15th.