Nexus 6 Release Date Mysteries Remain
Earlier this month Google announced the all new Nexus 6 smartphone along with the Nexus 9 tablet, and Android 5.0 Lollipop. Later, it confirmed a Nexus 6 pre-order date for October 29th. Yesterday, the Nexus 6 went up for pre-order as expected, but sold out in less than 5 minutes by my count.
After several weeks of silence, the Nexus 6 pre-order pages finally opened up, stock was limited and only a few eager buyers were able to place orders while the rest were plagued with Google Play Store problems. That all said, it has now been several weeks and we still have absolutely no new details regarding the Nexus 6 release date.
Read: Nexus 6 Release: What to Expect
Google made the Nexus 6 official on October 15th, confirmed pre-orders, and announced devices would arrive in November, but that's all. There is no solid release date for those who ordered from the Google Play Store, and no carriers have set a formal date, or made any announcements. Read on for all the details (or lack-thereof) regarding the Nexus 6 release date.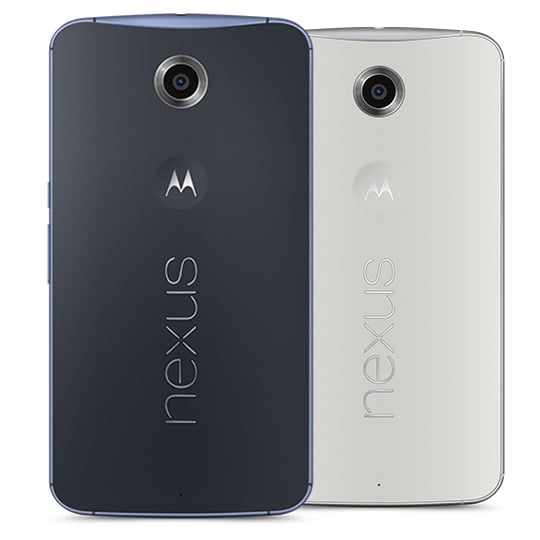 As October comes to a close the Nexus 6 release date is quickly approaching, at least that's what many potential buyers are hopping for. When Google debuted the Nexus 6 they surprised everyone by confirming it would also be available on all five major carriers in the United States.
Those being AT&T, T-Mobile, Sprint, US Cellular, and yes, even Verizon Wireless. This is the first Nexus smartphone to hit all major carriers in the US, and it's poised to be the biggest launch in Nexus smartphone history, but we need a release date.
After all the dust settled on announcement day back on October 15th, T-mobile sent out a few tweets relieving its customers that both the new Nexus 6 and the Nexus 9 tablet will be available in T-Mobile stores and online starting November 12th. Technically, this could be the Nexus 6 release date. That said, Google didn't confirm it, and no other carriers have confirmed anything.
@AngryEnglishDan 64 gb yes, online only, 32 gb in stores

— Des (@askdes) October 21, 2014
Above is another tweet from a T-Mobile rep, stating the 32GB model will be available on release day which they claim is November 12th, and the 64GB model will be available exclusively online only.
That's all we actually know about the Nexus 6 release date. The pre-orders (if you can call it that) from Google Play sold out in about 2 minutes, and Google's shipping estimate says they'll leave the warehouse within 3-4 weeks. We managed to order one in the short time it was on the Play Store, and our email states the Nexus 6 will ship by November 21st. Meaning that could be the release date as well, after T-Mobile launches it first.
So what about everyone else? Who knows. Sprint, AT&T, Verizon, and US Cellular have yet to make announcements. AT&T had a pre-order page go live and quickly removed on October 14th, and have yet to release any official information as well.
https://www.youtube.com/watch?v=wk-PY2dBKaA
Google made it pretty clear that the Nexus 6 would be available from all five major carriers in the United States starting in November, but as the days count down it looks like some could possibly be waiting until December. Verizon is usually last with releases for all networks, and don't have a good record with Nexus devices, so they could be last, but we can't be sure.
As it stands right now T-Mobile is the only carrier with a solid November 12th release date, and the only one communicating with consumers and its customers. Now that pre-orders have opened up and November is about to arrive, hopefully more details surface from the other four carriers.
Google's official Nexus 6 product page does state "availability and timing will vary by carrier and retailer." The moment we have actual details regarding a Nexus 6 release date on the rest of the US carriers, or elsewhere, we'll be sure and update.