Nexus 6 Rumors Take Huge Unexpected Turn
Nexus 6 rumors took a huge, unexpected turn over the weekend as a reliable source claims that the Nexus 6 release is dead and that Google will instead turn things over to its Android Silver program, a program that is expected to include an LG-made handset running an extremely powerful Qualcomm processor.
For weeks now, we've heard about a potential Nexus 5 successor in the Nexus 6. Rumors suggested that the Nexus 6 would be made by LG and that it would take after the LG G3, a device that is expected to arrive later on this month. Android head Sundar Pichai himself fueled Nexus 6 rumors when he announced that the device would not arrive in the first half of the year. Nexus smartphones typically arrive in the last half of the year, typically in October so Pichai's proclamation made sense.
Rumors suggested that the Nexus 6 could be the last Nexus smartphone from Google and that it could be replaced by Android Silver. Android Silver will evidently be aimed at the high-end market, targeting Apple's iPhone. It will reportedly be open to several manufacturers which means that we could see several different devices on shelves at once.
The intel suggests that devices that fall under the Android Silver umbrella will get quick software updates, offer high-end hardware, and will launch in the United States, Germany and Japan sometime next year.
New information backs this up though it looks like the Nexus 6 may not arrive at all. Instead, Google may simply just move to the Android Silver program without releasing another Nexus-branded smartphone.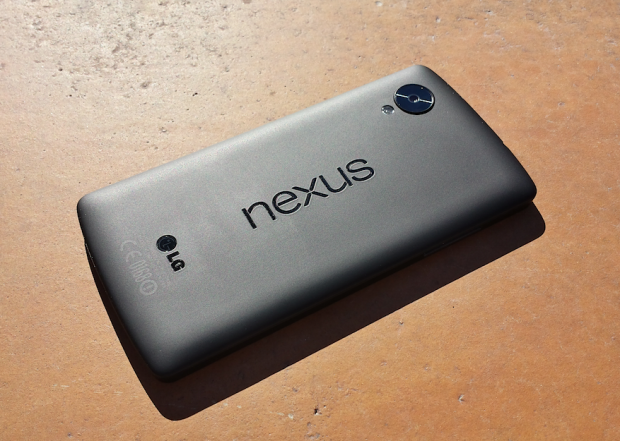 According to evleaks, there will be no Nexus 6 from Google. Instead of a Nexus 6, the Android Silver line will emerge in February of next year with an LG-made handset supposedly ushering in the new era. The device is said to come equipped with a next-gen Snapdragon 810 processor from Qualcomm but at this point, little else is known.
This is unexpected, given all of the Nexus 6 rumors that have been swirling in recent weeks, and it's a piece of news that will likely surprise many of those who were expecting Google to deliver one last Nexus smartphone before the line went sailing off into the sunset after five years of service. Google's first Nexus smartphone, the Nexus One, was first introduced back in 2010.
From the look of things though, Android Silver will closely mirror the perks that come with Nexus-branded devices. However, it looks like Google may make a strong push to push these devices to average consumers.
Early details suggest that Google will pump in its own money to market these devices and ensure that they get the attention they need. The Android Silver line is expected to emerge inside carrier stores, something that hasn't been the case for Nexus smartphones. Currently, Sprint is the only U.S. carrier that sells the Nexus 5.
It's not clear what the Nexus 5's fate will be. The device, which landed back in November, is still quite young. Google did, however, can the Nexus 4 well ahead of the Nexus 5's launch so it could be that the Nexus 5 gets the ax sometime in the months before the arrival of Google's Android Silver program. Keep in mind, while none of this is confirmed, evleaks' information is solid and credible.
Google also sells a number of Google Play Edition devices on its Play Store, including an HTC One M8 Google Play Edition. It's not clear what role these devices will serve if Google does take a multi-pronged approach with Android Silver. LG and Motorola are expected to be just two of the companies involved with the brand new program.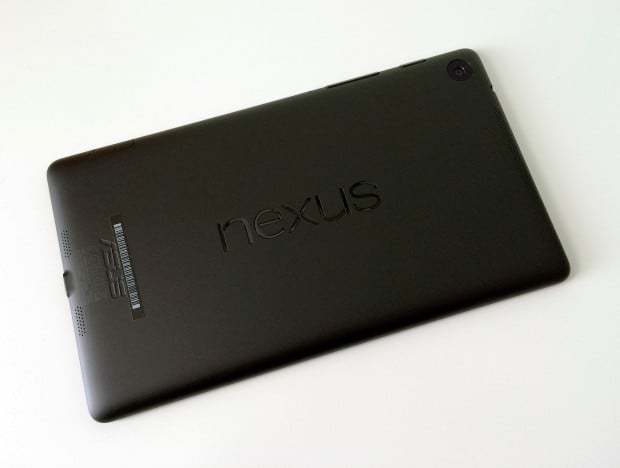 The Nexus 5 may be the last Nexus smartphone but there is a chance that it won't be the last Nexus-branded device. Rumors point to a Nexus 8 release this summer alongside an Android 4.5 update for Android users. The Nexus 8 is expected to be made by HTC and rumors point to it having a number of high-end features including a 64-bit processor.
Google's Nexus 8 remains out of reach for the moment though it's expected to debut in July, after Google I/O, Google's annual developer conference in San Francisco. Last year's Android 4.3 Jelly Bean update and Nexus 7 tablet both skipped Google I/O in favor of a launch in late July.
While a Nexus 6 may not be in the cards for the fall, it appears that an assortment of other high-end smartphones will indeed hit shelves ahead of the holidays. Apple is rumored to be coming out with a brand new iPhone 6, a device that's thought to have a larger 4.7-inch display and upgraded hardware.
Samsung's Galaxy Note 4 is also expected to arrive in the fall, perhaps in September, a launch that could collide with Apple's launch plans. The iPhone 6 is also expected to emerge in the fall and the last two iPhones launch during September.

This article may contain affiliate links. Click here for more details.