Nexus 6 Specs Tipped in Benchmark
While rumors of a Google Nexus 6 have been floating around for months, last month they took a major turn when reports suggested a 5.9-inch Nexus 6 was being manufactured by Motorola. This was a big change in what most rumors had been predicting, not to mention the last two Nexus phones came from LG.
So with that in mind, all the focus as of late has turned to a device being called the Motorola "Shamu" for the new Nexus 6. Over the past few weeks we haven't seen much on this device, but earlier this week it was spotted running some benchmarks. These could be some of our first official details regarding the Nexus 6 specs, and what to expect.
Read: Nexus 6 Concepts Brings HTC Nexus Rumors to Life
Google's Nexus devices usually have code-names, and last year the Nexus 5 was called Hammerhead. They're usually an ocean creature, so the rumors of a 5.9-inch Nexus 6, which is massive, being called the Shamu make perfect sense given Google's Nexus history. With that being said, read on regarding the new details that surfaced this week.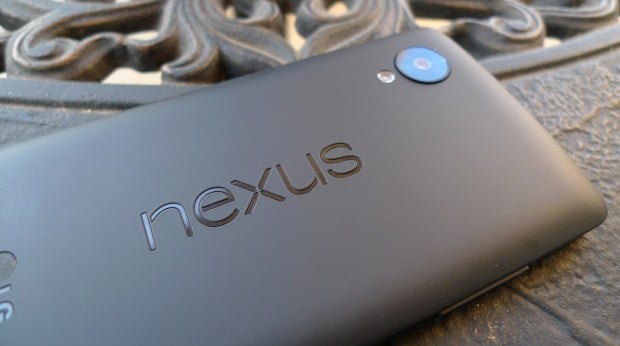 Nexus 6 rumors have been floating around for months considering the Nexus 5 launched back in November. Meaning a new version is likely in the works and coming sometime this fall. That is, if the Nexus line even continues as we've heard reports that Google scrapped it in favor of Android Silver.
Thanks to a new report from Android Police, Nexus 6 rumors have flared back up and it looks like the Nexus 8 tablet and Android L update could be joined by a new Nexus smartphone later this year.
This has sparked Nexus users and leaksters to find additional details regarding a new device coming soon from Motorola, rather than LG, and we're starting to see hints of the device appear more frequently. This week the popular Android benchmark application GFXBench had a mystery device pass through, one that's being called the Motorola Shamu. Could this be the Nexus 6?
At first glance it may not look like anything impressive, considering the Galaxy S5 is already available and edges the new Nexus 6 out by a hair in this particular test. That being said, the Nexus program isn't about offering the best and fastest hardware on the planet. The Galaxy Nexus, Nexus 4, and even the Nexus 5 all weren't aimed at topping the competition, rather being a device that users and developers can work with and enjoy the Android platform on.
What we're seeing above is potentially our first look at the Nexus 6 being tested by Google and Motorola. However, benchmarks can easily be faked, we've seen it before, so these details all need to be taken with a grain of salt.
Read: Nexus 5 vs Nexus 6: 10 Things You Should Know
The results show the new Nexus 6 nearly head-to-head with devices like the Galaxy S5 and HTC One M8, both of which sport the same Qualcomm Snapdragon 801 quad-core processor with 2GB of RAM. The Nexus 5 had the Snapdragon 800, and many were hoping the new Nexus 6 will use Qualcomm's improved Snapdragon 805 and come with 3GB of RAM.
Considering this may be fake, or even an early prototype, we can't say for sure as these results will likely change as the device gets closer to a release and final hardware/software revisions.
The other main thing to take away from the leaked result, if accurate, is what the display type will be on the Nexus 6. With a large 5.9-inch screen we'd expect something higher than 1080p, but that doesn't appear to be the case. The only device on the list with a 2560 x 1440 Quad-HD display is the LG G3, and it performs noticeably worse than all these devices listed.
That means either the Nexus 6 runs a powerful Snapdragon 805 processor and has a Quad-HD display, or will likely be powered by the same setup as the Galaxy S5 and many other flagship devices, and come equipped with a 1920 x 1080p full HD 5.9-inch screen.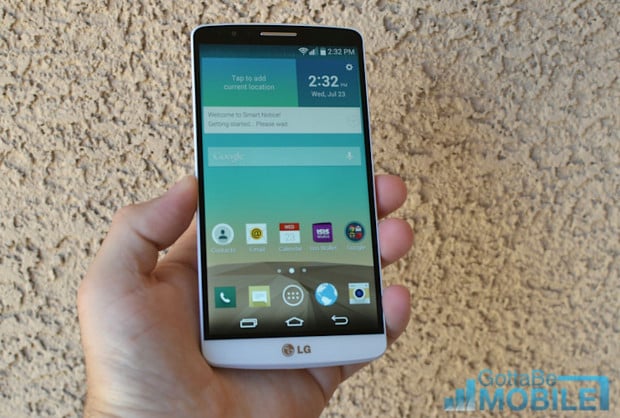 Last but not least, GFXBench results usually have a breakdown on the hardware used to perform the test, but that wasn't present with this leak. That could be because this is indeed a fake result, or simply Google and Motorola trying to hide their tracks and keep its upcoming smartphone a secret until it's ready to be released.
If everything lines up a new Nexus 6 may debut alongside a Nexus 8 later this fall running the all-new Android 4.5 or 5.0 which for now is being called the Android L release. Thoughts on the leaked results? Drop em in the comments below.

As an Amazon Associate I earn from qualifying purchases.