Nexus 7 (2013) Android 4.4 KitKat First Impressions
Google started updating the Nexus 7 and Nexus 10 tablets this week with Android 4.4 KitKat. I found a way to get it manually.
Now that I've seen Android 4.4 KitKat on Google Nexus 7 2013 edition, I wanted to share a few first impressions with readers. Here's what I see after only a day's usage including the pros and cons of the new version of Android.
No OK Google
The one thing that I hoped to see more than any other feature in KitKat was the OK Google feature that lets users say the phrase "OK Google" and then interact with Android like one would Siri on iOS. KitKat listens for the user to say this and then lets the user do voice searches and commands.
Google introduced OK Google on the Moto X and added it to the Nexus 5 when Google released the phone last month.
OK Google uses a special processor on the Moto X which listens for the command all the time and doesn't use the main processor, saving battery life on the phone. Google added it to the Nexus 5, but only from the home screen, so they could have put it on the newest Nexus 7 and allow it to work like the Nexus 5, but chose not to for some reason. Let's hope they fix this omission before shipping a new Nexus 7 next year.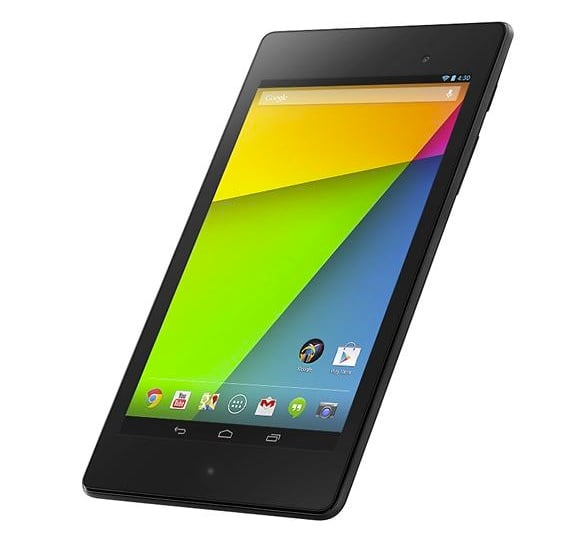 Performance
Google boasts better performance with this update. They say multitasking will work smoothly and quickly, which it seemed to do before. Any bumps in performance might seem negligible to users, but we noticed a few things that worked better.
The Nexus 7 running KitKat offers better touch screen performance. Before the update, touching the screen and getting it to respond felt like a hit or miss thing. Sometimes it worked great and other times it seemed too sensitive, making it hard to tap and drag icons or things like the cropping handles in the Gallery photo editor. KitKat fixed those problems.
Video seems to start faster. The Netflix app loads quickly and plays smoothly. Sound works well while performing other tasks. The few games we tried worked fine, but not necessarily better than before.
The Little Details
The little things Google added make this a potentially interesting update for some. Emoji icons come built into the keyboard. That's not a feature some will use much, but others enjoy Emoji icons.
Google added Google Cloud Print support. Since many tablet users never print these days, that might not wow them as much as other new features.
QuickOffice, the office suite for Android that Google bought recently, now gets tighter integration with Google Drive, a feature that will get a lot of use. KitKat comes with QuickOffice already installed with all the other Google apps. This might seem like bloatware to some, but QuickOffice always offered a great mobile office experience, so users should give it a long look after this update.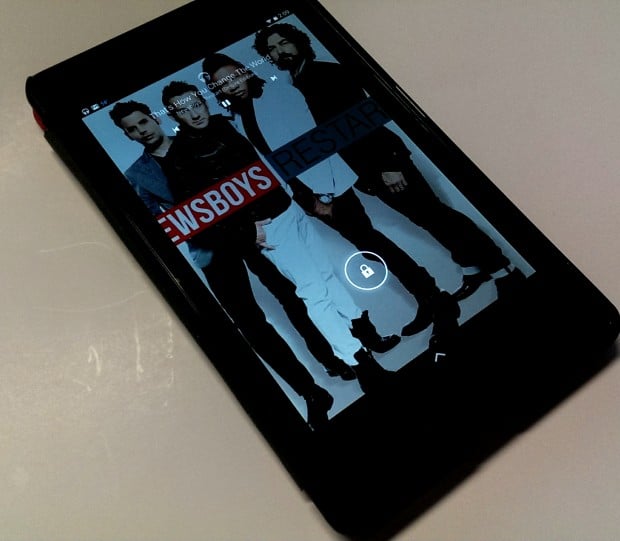 Speaking of Google Apps, the music app will now place album artwork on the lock screen as seen above. The Google Play Books, Magazines and Movies all play full-screen, as seen below. To see the status bar at the top, pull down from the top edge. We like this as it gives us more screen to see the content. The music app lets us interact with the music playing without unlocking the device.
The update offers more than we've covered, but these are the highlights. We like the update and think Google took a step in the right direction.

As an Amazon Associate I earn from qualifying purchases.