Nexus 7 Android 4.4.4 KitKat Update Now Available
Nexus 7 owners looking to bypass the slow and gradual rollout of Google's Android 4.4.4 KitKat update can now get the latest version of Android manually for the new Nexus 7. After releasing Android 4.4.3 KitKat earlier this month, last week Google shocked Nexus users by dropping Android 4.4.4 KitKat.
When it comes to software updates on Android many users quickly get frustrated by the lack of information from manufacturers, carriers, or even Google, but eventually all the details finally surface. Just like in the past, out of the blue last week Google released Android 4.4.4 KitKat for the Nexus 4, Nexus 5, both Nexus 7 models, and even the Nexus 10. However, we've yet to see Android 4.4.4 KitKat emerge for Google Play Edition devices.
Read: Android 4.4.4 KitKat Update Breakdown
The update to Android 4.4.4 KitKat is mainly a bug and security update, and extremely small when compared to the changes delivered with Android 4.4 KitKat, and even the most recent 4.4.3 that was released earlier this month. That being said, if you'd rather have the latest and most secure version of Google's Android for your Nexus 7 now, and not wait, below is all the information you'll need.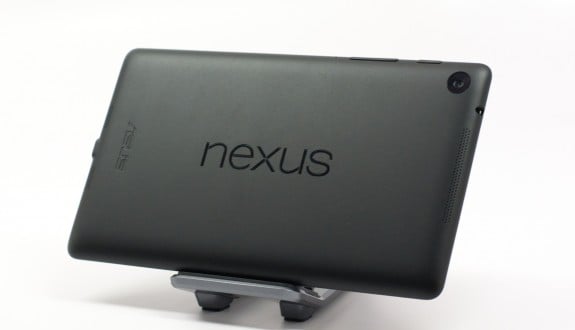 The day after Google initially revealed Android 4.4.4 KitKat we finally started to see software updates arrive over the air for Nexus 4, 5, 7, and 10 users, but the manual updates were no where to be found. Instead users are stuck waiting days, and sometimes weeks for the slow and staged rollout to be delivered to their devices.
Sometimes these over the air updates take more than a week to arrive, and we've heard reports of users getting the update over a month after initial launch details surface. As a result, many resort to manually flashing the update files themselves instead of waiting around for good old Google to deliver it to all users.
In order to manually update your Nexus 7 to Android 4.4.4 KitKat you'll have to sideload the update.zip file right from Google. Those that don't know how to sideload can take a look at our guide from last year. Users will want to substitute today's update file with the update listed in that post.
Read: Android 4.4.3 KitKat Update on Nexus 5 Review
For average users not comfortable with manually downloading and flashing software, it's best to simply wait (if you haven't got the update already) for Google to deliver Android 4.4.4 KitKat to your Nexus 7 sometime this week. The rollout started late last week, so most likely users can expect to see the upgrade arrive throughout the week.
This is for the newest 2013 Nexus 7 (WiFi only) and will not work for the 2012 Nexus 7, or even the 2013 Nexus 7 LTE variant. Again, this is for the WiFi Nexus 7 2013 variant only. Files for the others can be expected in the near future.
Nexus 7 2013 WiFi users running the latest Android 4.4.3 KitKat update can use this file to sideload the latest Android 4.4.4 KitKat update and its security patches right now, rather than wait.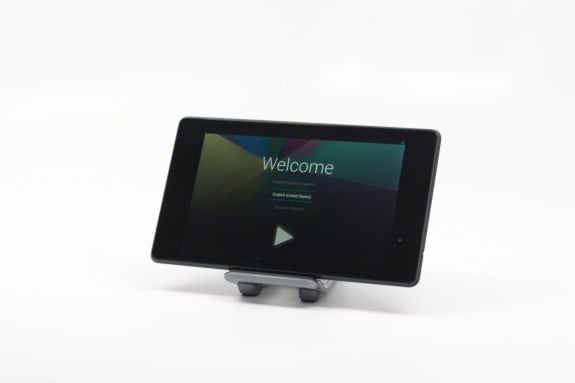 Again, those who aren't comfortable with flashing files or doing specific technical things as we mentioned above are simply advised to wait for the update to arrive itself. As we said above, software updates from Google typically arrive within a week of being announced, but can sometimes take a little longer as the rollout progresses. That being said, Nexus 7 owners can expect the latest Android 4.4.4 KitKat to arrive any day now, if it hasn't arrived already.
The update files for the 2012 model, or the 4G LTE variants have yet to surface, but for those enjoying any other Nexus device who'd like to manually update a bigger list can be found at Droid-Life.
With Android 4.4.4 KitKat arriving this week for a wide array of Nexus and Google Play Edition devices, users can also start looking forward to what Google has in store with Android Wear from Google I/O, as well as the new Nexus 9 that was fully revealed this weekend.

As an Amazon Associate I earn from qualifying purchases.