Nexus 7 Deals Emerge as Nexus 9 Release Nears
Last week the Nexus 7 went on sale from multiple outlets, hinting to the fact that a new Nexus tablet could be coming soon, and now it's back on sale again. Multiple rumors suggest that Google has a new Nexus tablet coming later this year, a device that's being called the Nexus 8 or Nexus 9. While the details still are unclear, the past few weeks have been very telling about the new Nexus slate. As consumers wait for a new Nexus 8 or Nexus 9 however, the Nexus 7 deals continue to arrive.
Not only has the Nexus 7 nearly vanished from the Google Play Store, but more and more deals keep offering the impressive Android tablet at a discount. A few weeks ago a deal from Newegg delivered the tablet to buyers for just $102, last week eBay had it for $130, and today Woot.com is offering the Nexus 7 (2013) for only $129.
Read: Nexus 9 Release Date and Rumors Confirmed
While deals are expected for a tablet that's over a year old, they also could be a sign that the rumored (and now confirmed from the link above) Nexus 9 is coming sometime soon. Last week leaks confirmed an "HTC Nexus 9" is coming soon, and yesterday we received work on a possible launch date. Read on for more details.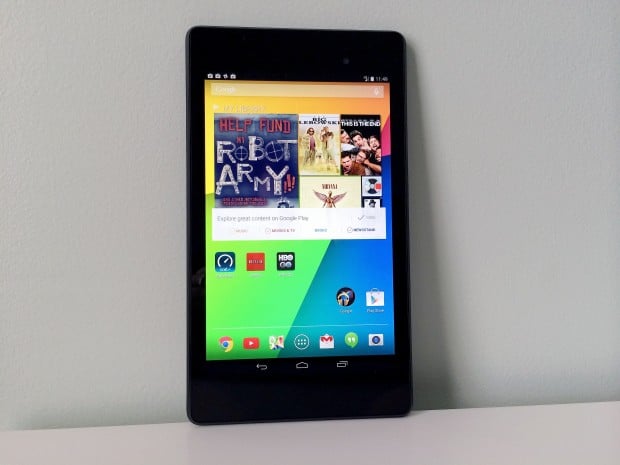 Google's Nexus 7 from last year is getting long in the tooth, and is now more than a year old. This means prospective buyers are looking for Nexus 7 deals, or waiting to get the new Nexus 8 or Nexus 9 once it's released. Below is the current Nexus 7 deal going on right now, as well as more details surrounding the incoming Nexus tablet.
Today's Nexus 7 deal comes from the popular deals site Woot.com, who has the 16GB Nexus 7 (2nd Gen) for only $129.99. Again, as expected, this is a factory refurbished unit, but getting it for only $129 is a pretty good deal. This deal is only for one day only, so if you're interested in a like-new Nexus tablet, you better jump on it before they run out of stock.
That being said, it might be wise to wait it out, and pass on deals such as this. We've seen them more and more over the past few weeks, and as the Nexus 8 or Nexus 9 release date grows near, more will likely appear. Meaning buyers could wait to see what the Nexus 9 offers, and how much it will cost, before making a choice. If it's too much, then you can jump on a different Nexus 7 deal instead.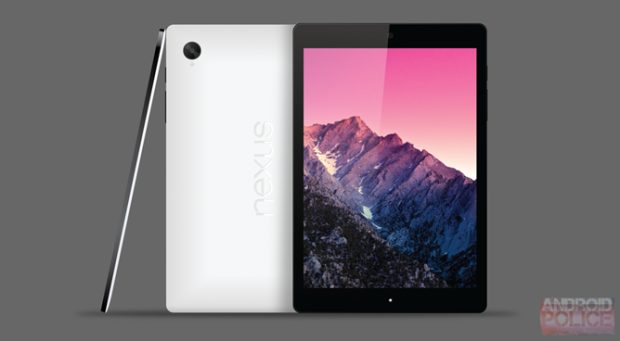 So what do we know about this Nexus 9 and why is it worth waiting for? Well, for one, it will be made by HTC and is expected to debut with an 8.9-inch display. The past two Nexus 7 tablets were from ASUS, and this new option may be made of a zerp-gap aluminum unibody frame and offer front facing speakers. And that's only a little of what this impressive tablet could offer.
Last week NVIDIA accidentally leaked details claiming the "HTC Nexus 9 with an NVIDIA Tegra K1 quad-core processor" would be released in Q3 of 2014. Meaning before the end of September. That date likely won't be met, but yesterday one leakster claims it will be in mid-October.
Same source: Announcement rather than launch of the HTC Nexus 9 on 16th October. 8.9" (of course!)

— Paul O'Brien (@PaulOBrien) September 18, 2014
Yesterday the Nexus 8/9 and Android L's release date was speculated to be on October 16th. This isn't actually the release date, but the day Google will announce and launch the new device and latest version of Android. Last year Android 4.4 KitKat and the Nexus 5 were announced on October 31st, so this date seems somewhat likely.
Here's what we think we know so far about the rumored "HTC Nexus 9 Tablet" which could be revealed on October 16th.
Nexus 9 Specs (Rumored)
8.9-inch 2048 x 1440 Full HD display (4:3 aspect ratio)
NVIDIA Tegra K1 Quad-core processor with 2GB of RAM (64-bit)
16/32GB storage configurations
Android 4.5 or 5.0 (L Release)
8 Megapixel OIS rear and 3 MP front camera
Zero-gap aluminum unibody design
HTC signature front facing speakers
Those details all come from an array of leaks, rumors, and benchmark results, but can't be confirmed until more leaks surface or Google announces it live on stage.
At this point we're pretty confident that a new Nexus 9 is coming soon, but the release date is still a mystery. If it does get revealed on the 16th, it should be available to buy by the end of the month or in early November. We're also expecting a new Nexus 6 smartphone made by Motorola too, so stay tuned.