Nexus 7 Finally Heading to Verizon
Back in November reports and rumors surfaced that Verizon would finally offer Google's latest Nexus 7 tablet, but here we are nearly halfway through January of 2014 without any new details, until now.
Today new reports from the famed Twitter leakster @evleaks confirms the Google Nexus 7 tablet is about to become available from Verizon Wireless, meaning 4G LTE from Verizon will work flawlessly with the ASUS-made Google tablet. After Google initially stated all 4G LTE carriers would support the device many learned Verizon wasn't certifying the device, but that's about to change.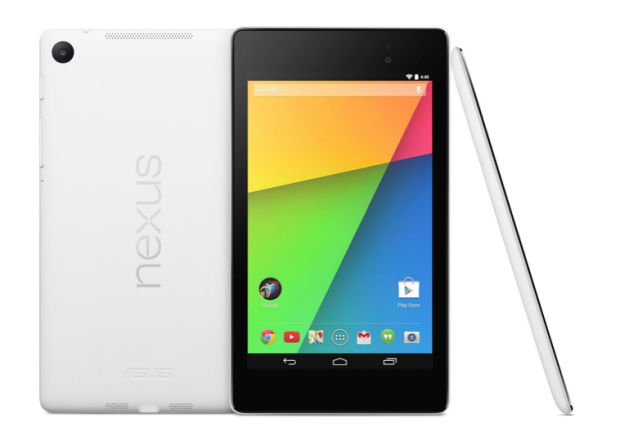 In November reports suggested Verizon was waiting for Android 4.4 KitKat to arrive on the Nexus 7 before allowing it on their network, as they claimed the problems were with Android 4.3 Jelly Bean, which the tablet initially launched with.
To be clear the Nexus 7 completely supports Verizon Wireless 4G LTE radios for a data connection, but won't have any 3G access should a user leave a 4G LTE area. This could be another reason why Verizon opted not to certify the device for its network, but whatever issue they had has reportedly been cleared up, and it's about to hit Verizon Wireless shelves. And will do so without any carrier branding.
Read: Best Nexus 7 2013 Accessories
Most likely this will simply mean the Google Play Store model will list Verizon as a supported carrier, and we may also see the Nexus 7 on Verizon shelves, but we're not expecting any pricing changes at this time. The 32GB 4G LTE model should run users the same $349 price.
Sadly, the Nexus 5 is a different story and won't be arriving on Verizon and you'll have to get your Nexus smartphone elsewhere, but this will be good news for Verizon users who've been waiting to get the Nexus 7 tablet with official support from Verizon Wireless.

As an Amazon Associate I earn from qualifying purchases.