Best Nexus 7 Bluetooth Keyboards
The Nexus 7 is an incredibly portable tablet, but the 7 inch screen limits the size of the keyboard and the ability to use the Nexus 7 for productivity.
By pairing a bluetooth keyboard to the Nexus 7 you'll gain a better typing experience thanks to larger physical keys.
Nexus 7 keyboard cases are destined to be cramped, to accommodate the small size of the Nexus 7, but many Bluetooth keyboards will work with the Nexus 7.
Read: Best Nexus 7 Cases
Here are some of the top Android Bluetooth keyboards, which will help you turn your Nexus 7 into a portable productivity based tablet when you need to answer a lot of emails or write up a paper.
It's important to keep in mind that not every Bluetooth keyboard will work with an Android tablet. I tried pairing the Logitech Ultrathin Keyboard cover for the iPad with my Nexus 7 and found that letters often repeated themselves or were unresponsive.
The following Nexus 7 keyboards are designed to work with Android tablets or have been reported as successfully used with other Android tablets.
Logitech Nexus 7 Keyboard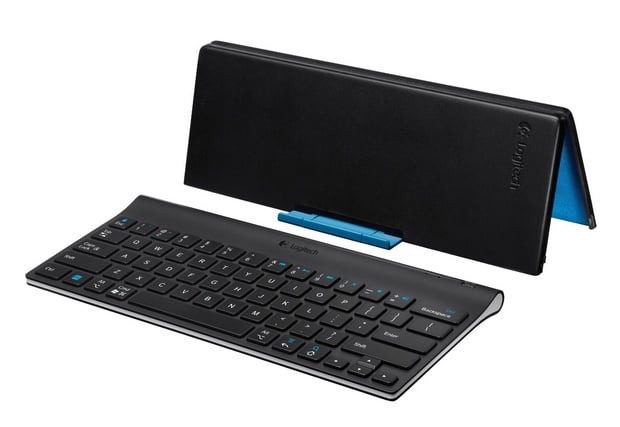 The Logitech Tablet Keyboard for Android is one of the top keyboard cases for Android tablets, and a natural pairing for the Nexus 7. When traveling the keyboard case covers the keyboard in a sleek hard shell, and when it comes time to type, the case turns into a stand that props the Nexus 7 up in front of the spacious keyboard. This keyboard pairs with Android and includes media controls, though we have not been able to test the media controls on the Nexus 7 running Jelly Bean, we think they will work. The Logitech Android Tablet keyboard has high ratings on Amazon, and is a top pick for a Nexus 7 keyboard. -- $51 at Amazon

As an Amazon Associate I earn from qualifying purchases.