Nexus 7 Lollipop Update: 5 Things You Need to Know
Earlier this month, Google started rolling out its initial batch of Nexus Android 5.0 Lollipop updates including the long awaited Nexus 7 Lollipop update for both the 2012 and 2013 models. This is the second major Android update for the Nexus 7 2013 and third major update for the 2012 model. With Google's Nexus 7 Lollipop release picking up steam, we want to take a look at some of the important things you need to know about the release and the update itself.
Last month, Google announced a number of new products including a Nexus 6 smartphone from Motorola, a Nexus 9 tablet from HTC, and an Android 5.0 Lollipop update for the Nexus 4, Nexus 7, Nexus 10, and Nexus 5. It also confirmed Android 5.0 Lollipop for its stable of Google Play Edition devices. At the time, the company said that the updates would begin rolling out in the "coming weeks" without getting into specifics.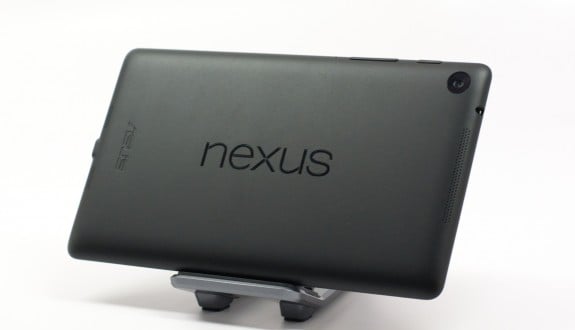 Earlier this month, Google's Nexus Android 5.0 Lollipop release date finally arrived for select Nexus users including owners of the Nexus 5, Nexus 4, Nexus 10 and Nexus 7. The update, one of the biggest in the history of the Android operating system, takes Nexus users from Android 4.4.4 KitKat to Android 5.0 Lollipop and it delivers a number of new features including the update's new Material Design.
It's an exciting time to be a Nexus user and more specifically, a Nexus 7 user. This is the second big update to the Nexus 7 2013, following Android 4.4, and it's a surprise update for Nexus 7 2012 users given how old the device is. Google typically pulls the plug on software updates after 18 months but it decided to keep its aging tablet in the fold.
With the Nexus 7 Android 5.0 Lollipop update in full swing, we want to take a look at the five most important things we think you need to know about the Nexus 7 Android 5.0 Lollipop update from Google.
Nexus 7 Lollipop Update Still Rolling Out
The first thing that Nexus 7 users, owners of the Wi-Fi only models, need to know is that the Nexus 7 Lollipop update is still rolling out. We've seen it pick up steam in recent days but there are still many users that are still without Google's massive upgrade. And while this might be frustrating, know that it's actually a gift in disguise.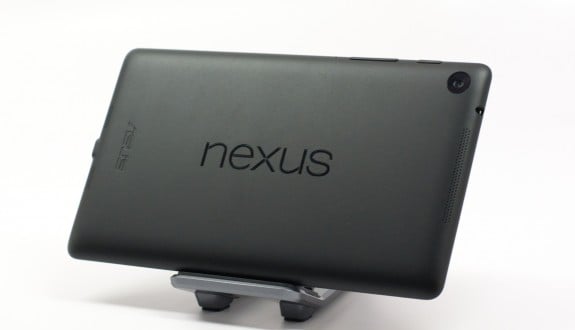 It has been a week since Google started pushing out Android 5.0 Lollipop updates to the Nexus 7 2012 and Nexus 7 2013. Typically, Google's Nexus roll outs take about a week or so to roll out so it's a little surprising to see so many people without Android 5.0. One of our Nexus 7 2012 models is still without the upgrade as well. That said, we should be nearing the tail end of the Nexus 7 Android 5.0 push. If you haven't gotten a notification yet, you should go into your Nexus 5's settings and manually check for the update. Do this a couple of times a day and you should get a prompt in the near future.
Now, we mentioned that this delay is actually a good thing. It is. For one, Nexus users are reporting a myriad of issues. And two, it gives you extra time to prepare for those issues and the features coming with the Android 5.0 update. Preparation is going to be key to a successful transition from Android 4.4 to Android 5.0.
Nexus 7 Android 5.0 Release Dates Still MIA
The Nexus 7 Android 5.0 Lollipop update still has a long way to go. Not only are the Wi-Fi only Nexus 7 Android 5.0 updates still pushing out, Google still owes Android 5.0 Lollipop updates to owners of the HSPA+ version of the Nexus 7 2012 and the LTE version of the Nexus 7 2013. The company hasn't said when those updates will start rolling out.
What we know is that an early Android 5.0 Lollipop rumor from Android Police suggested that all of Google's Nexus updates had a chance to roll out in November. That was the original plan before things got delayed. That said, several of Google's cellular models (Nexus 5, Nexus 4) have received their upgrade to Android 5.0 Lollipop so it's possible that the company is still shooting to deploy these updates by the end of the month.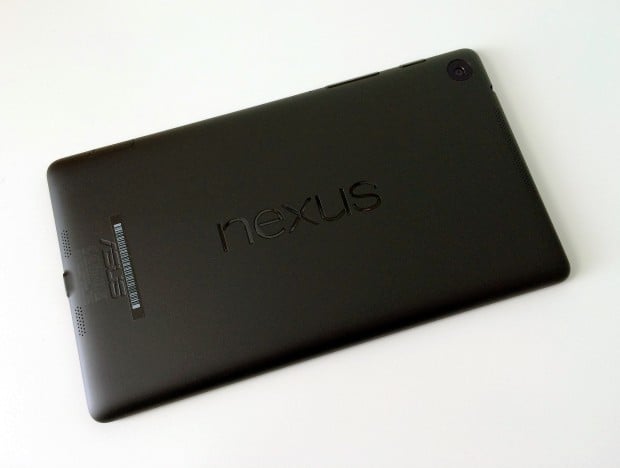 Those of you with a cellular version of the Nexus 7 will want to keep an eye on Google's Android Open Source Project. There, Google will post the binaries and factory images for these two devices. Once that happens, OTAs shouldn't be too far behind.
Now, you should also know this. Google, more often than not, fails to provide early information. So, you're probably going to be waiting in the dark for these two updates as the company works behind the scenes to get them certified and ready to go.
It's Not Worth Sideloading
Know that the Nexus 7 Lollipop update, at this point, is not worth sideloading. Sideloading, for those not familiar, allows you to manually install the proper files ahead of an OTA. It's a process that many Nexus users use to bypass the long wait times. At this point though, with a week under our belts, we recommend skipping this method of updating.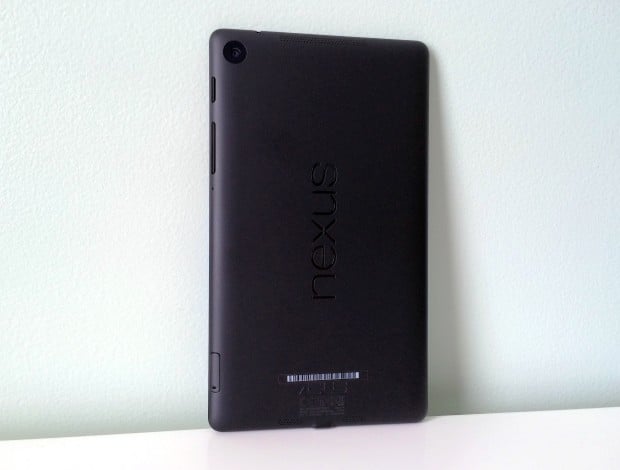 Many of the initial Nexus 7 Android 5.0 Lollipop problems we heard about were from people that had no business sideloading the software. Impatient, novice users that were taking the plunge for the first time. It's something that we warned against over and over and there are always some people that don't listen. If you're growing impatient, and you've never sideloaded before, relax. The OTA process is a much safer way to get the upgrade and it should arrive soon.
Major Android 5.0 Lollipop Problems
Nexus 7 users, both Wi-Fi and cellular, should know that there are some major issues plaguing Nexus users after the Android 5.0 Lollipop upgrade. If you've owned a Nexus 7 for a long time, you already know that this is a part of the game. Nexus Android updates almost always bring problems to Nexus users and the Nexus 7's are not immune.
As we noted yesterday, Android Police discovered one major Android 5.0 bug affecting Nexus users. The issuer pertains to the app switcher showing off a random card when a user clears them all. Nexus 7, Nexus 4, Nexus 5, Nexus 6, Nexus 10, and Nexus 9 users have also taken to Google's Nexus Help Forum to complain about a myriad of issues impacting their devices.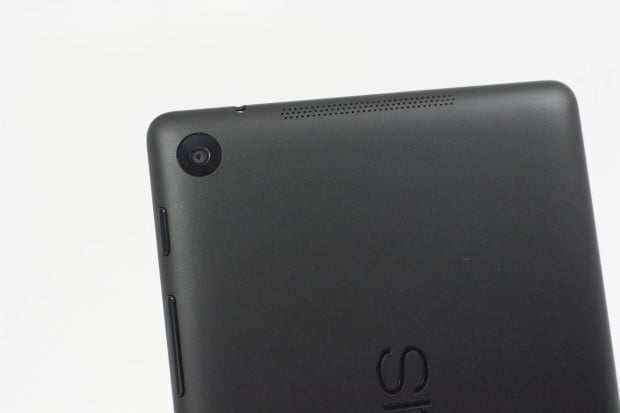 Google Now is apparently crashing and freezing for a number of Nexus users. Users are reporting issues with syncing after downloading the new update. We're seeing the usual assortment of Wi-Fi issues, problems with sound, issues with Contacts, and more. This is just the tip of the iceberg and Google's forums are literally flooded with complaints about its massive upgrade.
You need to poke around there, and your favorite forum, before installing this update on your Nexus 7. There is going to be some risk involved and you'll need to decide if the Android 5.0 update's features are worth that risk.
Nexus 7 2012 Lollipop Reviews Mixed
In particular, know that we've seen a number of complaints about the Nexus 7 2012 Lollipop update. Not that this is at all surprising. Older devices typically get the short end of the stick when it comes to performance and this is a device that's creeping closer to its third birthday. It's also a device that, again, was a surprise addition to the Android 5.0 family.
Nexus 7 2012 users are complaining about broken video playback and sluggish performance. One Nexus 7 2012 user told Gotta Be Mobile that:
My absolutely stock Nexus is unusable after the OTA yesterday. Google forum is filled with the same complaint. Fixes mentioned in the article apparently don't do much from the forum responses. Updated last night. Didn't know to hold off doing so! My nexus closes apps. Facebook only responds for so long before it freezes/closes. Can't upload some pictures. Will not show all my photos. Cant watch any videos. Terrible!
If you are one of those Nexus 7 2012 users dealing with issues, try this fix from a user on Google's Help Forums. It's not a guaranteed fix but know that there is a chance it could fix your performance:
Press and hold Power and Volume Down buttons simultaneously until you see something other than Google on the screen.
You should see a large arrow at the top of the screen.
Tap Volume Down repeatedly until you see Recovery in the arrow.  Then tap the Power button
You should see an android on his back, chest open with a red triangle and exclamation mark.
While holding Power button tap Volume Up once then release Power.
You should now see a list of items at top of screen.
Tap Volume Down until the item to erase or wipe the cache partition is highlighted.  Then tap Power button to initiate.
Status messages will appear at the bottom of the screen.  Be patient – it can take 10-15 minutes to complete.  When done restart the nexus.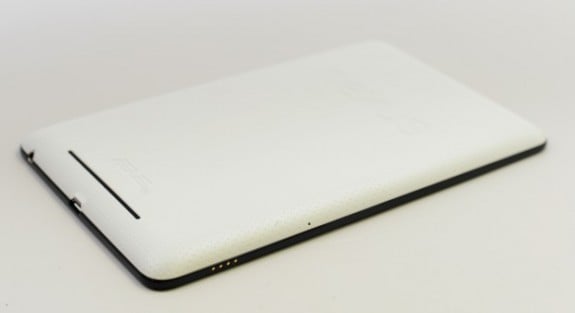 Now, we should note that not everyone is having the same issues. We've spoken to several Nexus 7 2012 users who are, at least for the moment, having good experiences after making the switch.
@admillios 24 hours into Lolipop only positive things to report (I've always been lucky w/this device). Smooth as silk. Killer battery life.

— Joe Beardsley (@JoeBeardsley) November 20, 2014
Mileage is going to vary but we still highly recommend doing some research before you install. Worst case scenario, wait to see if Google rolls out a bug fix update. It typically rolls updates out a few weeks after the initial release which means an update could be close.

As an Amazon Associate I earn from qualifying purchases.