Nexus 7 Vanishes Amidst Nexus 8 Rumors
Google's Nexus 7 tablet was announced and released in July of 2013. Weeks after the company's annual Google I/O developer event and many expected the same to hold true in 2014, as a third tablet is reportedly in the works. The original Nexus 7 was replaced with the new model last year, and reports suggest a new Nexus 8 is in fact coming sometime this summer.
Over the course of the past few months the entire Nexus program has been up for debate, but lately more and more rumors have emerged suggesting Google has a stellar 8.9-inch Nexus tablet coming soon.
Read: Nexus 8 Rumored Along with Two New HTC Tablets
Currently the 2013 Nexus 7 that has been available for more than a year is due for an upgrade, and if one is coming, the stock should start dwindling from the Google Play Store in preparation for a new model, and that's exactly what we're seeing. Recently the Nexus 7 has completely gone out of stock from Google's store, with only the 32GB 4G LTE model being available. The regular 16 and 32GB variants are both "out of inventory" but the listing does say to check back soon. Could a Nexus 8 be coming soon?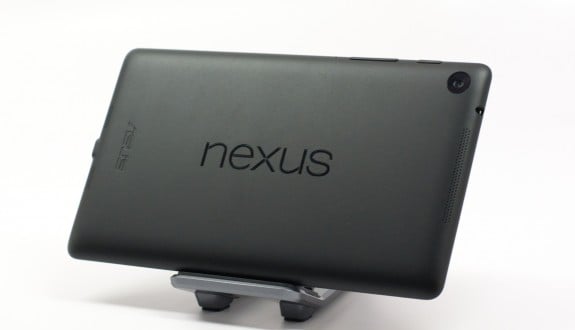 In previous years we've seen devices like the Nexus 4 go out of stock for weeks on end, eventually to be replaced by the current Nexus 5, and that could be the same situation growing near for the tablet.
This isn't the first time we've seen popular Nexus smartphones or tablets go out of stock from the Google Play Store, but with so many Nexus 7 options unavailable it could mean stock is empty as the company prepares for a new release.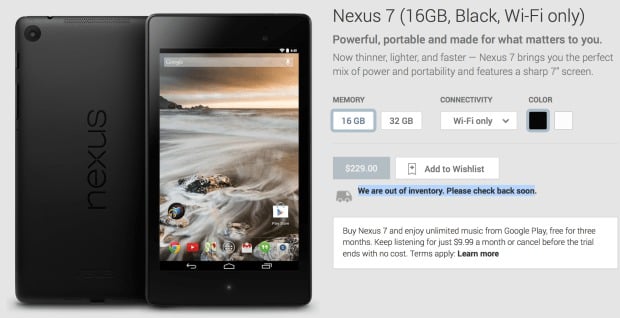 It's also worth nothing that many of these rumors as of late are suggesting both the Nexus 7 and Nexus 10 will be replaced with a perfect one size fits all (or so Google hopes) with the new Nexus 8. Some are calling it a Nexus 8 however, as the rumors suggest it will come with an 8.9-inch 2048 x 1440 HD display. This would be the perfect size that isn't too large, but isn't too small. Not to mention there's no need for a Nexus 7 if the next Nexus smartphone is a 5.9-inch whale.
Read: Nexus 8 Details Emerge in Huge Leak
So what can potential buyers and enthusiasts expect from a new Nexus 8 or Nexus 9? A pretty impressive device. If all the reports thus far are accurate Google is going back to its roots from the first Nexus One smartphone, HTC. Rumor has it the Nexus 8 will be made by HTC (rather than ASUS like the last two) and finally offer an aluminum design to better compete with the iPad lineup, and Samsung's growing tablet offerings. Here's what rumors claim:
Nexus 8 Specs (Rumored)
8.9-inch 2048 x 1440 Full HD display
NVIDIA Tegra K1 Quad-core processor, or Snapdragon 805 with 2/3GB of RAM
16/32 GB storage configurations
Android 4.4.4 KitKat, or Android L Release
Aluminum zero-gap design
Dual Front Facing Speakers (like the HTC One M8)
8 Megapixel Camera with Optical Image Stabilization, 3MP Front Camera
8.91 x 5.98 x 0.31
More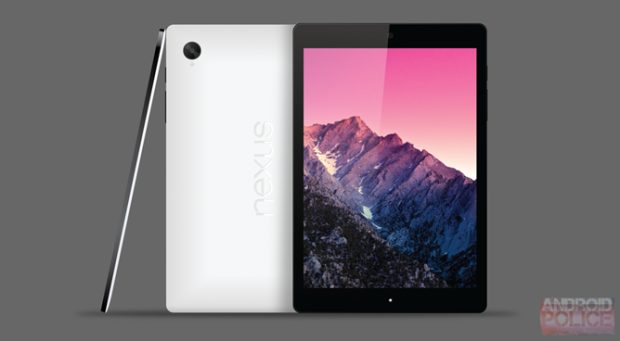 The image above is reportedly the new Nexus 8, but is only a conceptual render based on leaks and one leaksters first-hand report of the device in question.
Early rumors suggested the next Nexus tablet would arrive alongside the Nexus 6 and Android 4.5 or 5.0 "L Release" but that isn't expected to arrive until this fall, possibly sometime in October or November. With the current Nexus 7 out of stock in almost all variants, a release could be coming much sooner, but with Android 4.4.4 KitKat on board with the update to Android L quickly behind it.
Again, the current Nexus 7 stock status from the Google Play Store in no way proves a new tablet is indeed coming soon, but it's something we've seen in the past from Google, Nexus releases, and other manufacturers. No official hardware leaks have been spotted, but if a new Nexus tablet is in the works, we'll see it soon enough.

As an Amazon Associate I earn from qualifying purchases.