Nexus 8 & Nexus 10 Tablet Rumors Fire Up
Late last week some rumors started floating around that Google is finally ready to start producing a few more Nexus tablets to complete with the growing threat from Samsung and the iPad, but they aren't what you think.
After ASUS built the first two Nexus 7 tablets we're now hearing multiple reports of LG taking over, Samsung producing another, and possibly even HTC taking charge this year instead of HTC. Last week a rumor surfaced from the often unreliable DigiTimes claiming a Nexus 8 will be released in April, and now we're hearing HTC will build the Nexus 10.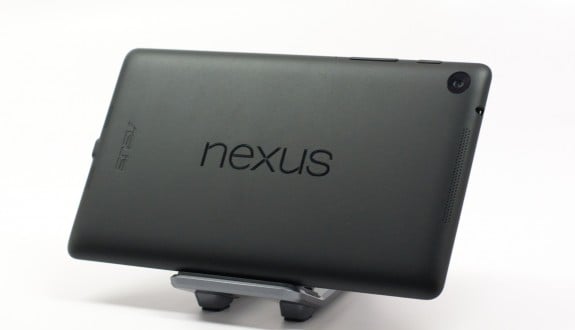 Last week reports surfaced stating that Google had chose HTC to build the next high-end Nexus tablet, but there was no details regarding what size or when it would be released. This would be a major change from the ASUS Nexus 7 and Nexus 7 2, but could help the ailing smartphone company get back on track.
Fast forward to today and we're now getting multiple rumors swirling about what Google could have in store for the Nexus tablet program. The same somewhat reliable "insider source" at DigiTimes is now stating the HTC tablet won't be a 7-inch slate, but instead replace the Samsung Nexus 10. We've been hearing rumors of a Nexus 10 since October of 2013, but the tablet has yet to receive a proper successor.
Read: Nexus 10 Specs & Rumors: What We Know So Far
With an increase in competition in the 7-inch form factor these reports suggest Google will indeed be developing and launching an 8-inch tablet in April, which could be announced at the annual Google I/O developer event. Currently the LG G Pad 8.3 Google Play edition is the only stock Android tablet running Android 4.4.2 KitKat, but we could have more options soon.
While these reports don't mention who will be manufacturing the 8-inch tablet, or the Nexus 7 (3) for that matter, DigiTimes seems to think HTC will be in charge of the large 10-inch slate. As long as we have those front facing speakers from the HTC One, this could be one Nexus tablets many consumers will want to buy.
All these rumors have just recently started to surface, which could be a sign that more Nexus news is about to start flowing as Google and its partners prepare for a launch.

As an Amazon Associate I earn from qualifying purchases.