Nexus 8 Rumors Continue as Google Play Edition Devices Disappear
With the annual developer event Google I/O inching closer, we've continued to hear more and more Nexus 8 reports and rumors, along with talks of it replacing the Nexus 7 on the Google Play Store. While nothing is official just yet, rumors continue to emerge and now we're seeing Google start to clear room for upcoming devices.
The Nexus 7 was announced last year a month after Google I/O at a small gathering hosted by Google, which was odd considering past years the company released major versions of Android, and devices both at the show. This year however, things are looking to go back to the ways of old with reports of the Nexus 8, along with Google showcasing Android Wear with the new LG G Watch and Moto 360.
Read: HTC One M8 Google Play Edition Hands-On
There are a lot of things we could see at Google I/O this year, and one of them is the new Nexus 8. Rumors continue to swirl that LG or even HTC will build the device, rather than ASUS like the past two Nexus 7 tablets, and with only a week to before Google I/O kicks off, this week Google removed three devices from the Play Store "Google Play Edition" list in what many are reporting is a move to make room for new devices.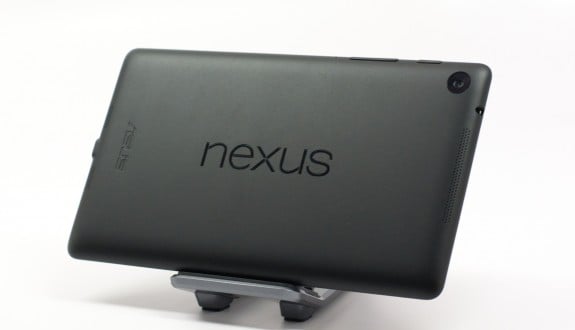 The first Google Play Edition device was the Samsung Galaxy S4 last year, followed by the original HTC One GPe. Offering the same smartphone from Samsung or HTC only running completely stock Android, just like Google's own Nexus devices. The Galaxy S4 GPe was a popular device that many bought while waiting for the LG Nexus 5, and Google could be preparing to offer a few new Google edition devices next month.
This week the Sony Z Ultra, LG G Pad 8.3, and the HTC One (M7) Google Play Edition devices all went from being in stock on the Google Play Store, to out of stock. Obviously they didn't all sell out at the same time, and surely plenty of inventory is still on hand, which means Google's either decided time is up, or they're making room for new devices.
Typically once a device goes out of stock on Google Play it stays that way, aside from the Nexus 5 and 7 back when they first launched. Meaning many users that were potentially looking to buy one of the three devices mentioned above, the chance is potentially gone.
While there's no telling what any of this means, or knowing what Google has in store next week for Google I/O, rumors paint a few possible scenarios. It's all but confirmed that the LG G Watch and Moto 360 smartwatches running Android Wear will debut, we even saw the G Watch briefly appear on the Play Store this week before being removed. That being said, we can expect Google to offer at least one of the two smartwatch options on Google Play in the coming weeks, and potentially other devices as well.
We know the smartwatch plans already, but what about other devices? According to various leaks a new Nexus 8 is coming inside of Q3. Meaning July, August, or September. If Google manages to follow a similar path as last year we can expect Google I/O next week to focus on Android Wear, Developers, YouTube, Android as a whole, and the LG G Watch, with no talk of Android 4.5 (5.0) or even a new tablet.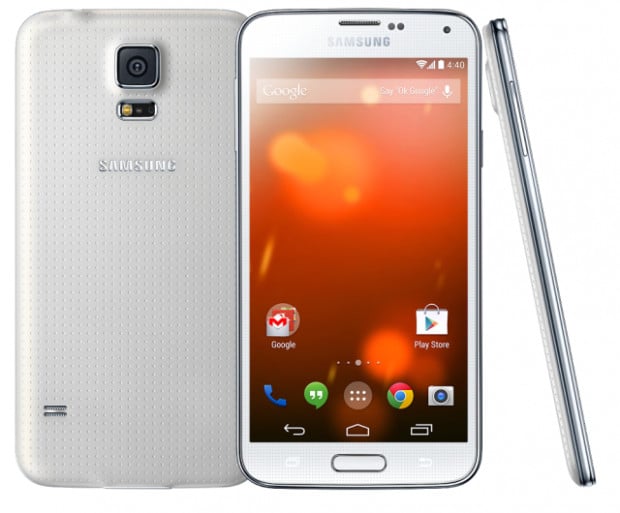 Instead, a few weeks later Google may announce the new Nexus 8 at a small get together just like the new Nexus 7 (2013), and offer it on the Play Store inside of Q3 like we've been hearing for a few months now. With three devices being cleared out this week from Google Play, that leaves room for a new LG G Watch, the Nexus 8, and potentially anything else released in the coming days or weeks. Maybe even a Google Play Edition LG G3, or the rumored yet still missing Galaxy S5 GPe handset.
It's too early to tell what Google has planned, not to mention in previous years Nexus devices leak at least a few times before being revealed, so we'll have to wait and see what is in store. That all said, three devices just got removed from the Google Play Store inventory, and we could see some new gadgets arriving sooner rather than later.

This article may contain affiliate links. Click here for more details.