New Nexus 8 Rumors Come Complete with Photos
As we inch closer to Google I/O, Nexus 8 rumors continue to emerge and today, the Nexus 8 rumor mill is on fire thanks to a new report offers brand new details that include alleged photos of a device that could be released sometime this summer.
For months now, we've heard about Google's supposed plans for the Nexus program. Rumors suggest that the company canned the Nexus 6 smartphone that was rumored several times in the beginning of the year and that it will instead be shifting to its Android Silver program. Android Silver will incorporate at least some of the features that come with Nexus-branded smartphones but the first devices aren't expected until February of next year.
While the Nexus 6 might be dead, rumors suggest that a Nexus 8 tablet is alive and well and could be released at the mid-year to compete against the iPad mini from Apple and the Kindle HDX from Amazon. Nexus 8 rumors have emerged for several weeks now though today's leak is perhaps the biggest one that we've seen.
The alleged Nexus 8 details come from Chinese site MyDrivers and they point to several high-end specifications aboard Google's supposed Nexus 8 tablet. The site maintains that the device will have 3GB of RAM, a 64-bit processor, and a brand new operating system that it says could be Android 4.5.
The report claims that the device will, like the Nexus 7, come with a Qualcomm 64-bit processor which would mean either a Snapdragon 808 or a Snapdragon 810. Early Nexus 8 rumors pointed to an Intel chip or a chip from NVIDIA. The supposed Android 4.5 update remains a mystery though it appears that it could be focused in on enhancements for 64-bit architecture.
Attached to the report are a pair of photos that evidently depict the Nexus 8 hiding inside of a shell, likely designed to protect the device's form factor ahead of launch. This is a tactic that many companies employ ahead of launch. The photos unfortunately don't offer much in the way of features and the Nexus 8 design remains a mystery.
While nothing has been confirmed, the Nexus 8 appears to be a real device. A report from CNET, citing Rhoda Alexander, director tablet and monitor research at IHS Technology, asserts that Nexus 8 will be built by HTC. A report from Digitimes, a publication that has a mixed track record, backs up those claims.
Myce, a site that tracks code and issues in the Chromium bug tracker, recently discovered numerous references to an unknown device codenamed "flounder." In the past, Google has used aquatic code names for Nexus products. The Nexus 10, for instance, is called "manta".
We've even seen the name "flounder" emerge at Google's Android Open Source project. The reference in AOSP also contained the following references:
project device/htc/flounder/
f6f0fe7 flounder: fix KGDB port
d9a03bc flounder: take out conservative cpufreq governor a.o. extraneous stuff
091c1c1 flounder: add Power HAL
project device/htc/flounder-kernel/
6090a06 flounder: update kernel prebuilt
Nexus 8 rumors point to a device with a larger 8-inch display, something that can't be gleaned from these alleged photos, and 2K screen resolution that is up from the full HD resolution found on the Nexus 7. The display is expected to be in and around 8.9-inches which would fall in line with Amazon's Kindle Fire HDX.
It's still not clear when, or where, Google might announce the Nexus 8. A logical venue would be Google I/O, the company's developer conference that kicks off in late June.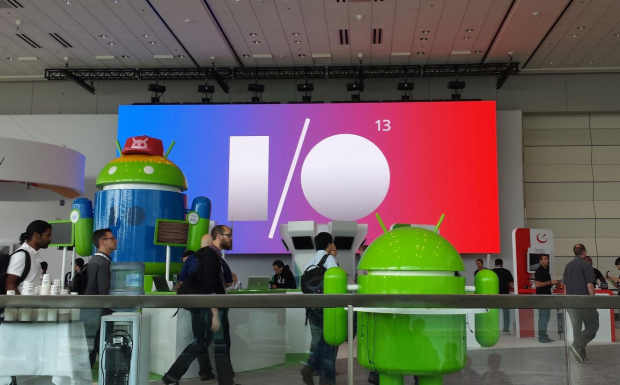 Google I/O is certainly a possible launch pad, we've seen Google announce Android updates and Nexus products on stage before, but last year's Nexus 7 and Android 4.3 Jelly Bean update arrived after Google I/O and there's a chance the company could do the same here with the Nexus 8. Look for Nexus 8 rumors to continue as we get closer to Google's annual event.

This article may contain affiliate links. Click here for more details.