Nexus 8 With 64-bit Android Rumored for July
Rumors of Google releasing a Nexus 8 have been swirling since last November when a mysterious tablet appeared on Google's own site, not to mention various reports and rumors that an LG Nexus 8 was coming soon.
While we've yet to hear or see any concrete details, a new rumor from AndroidPit claims Google will be passing on the tried and trusty NVIDIA Tegra or Qualcomm Snapdragon processors from previous generations, and instead going with a 64-bit Intel quad-core processor. This is stirring reports of the next version of Android having 64-bit support, as well as a July release date.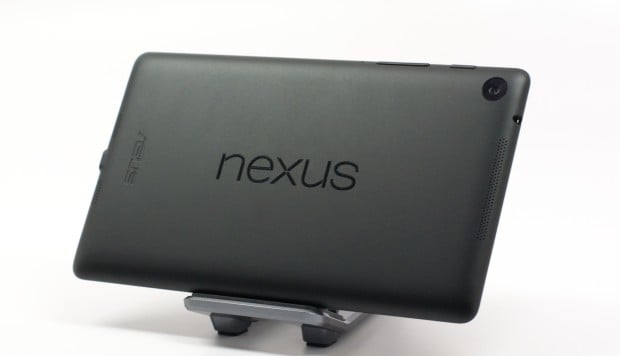 We've heard more than one insider state a Nexus 8 is coming in July, which is now looking more and more likely with Google's annual developer event taking place at the end of June. Line up a Nexus 8 announcement at the show with a July launch with a brand new quad-core Intel 64-bit chip, and we'd have the ultimate PC.
The new Intel Moorefield mobile processor is a quad-core running at 2.33 GHz, supports 4G LTE, LTE-A, and 64-bit, and even includes a fast GPU which will be optimal for all the games Android users enjoy on their tablets. Intel's new processor is set to hit the market in July, which is the same time-frame we've heard time and time again for a new LG Nexus 8 tablet.
Read: Nexus 8 & Nexus 10 Rumors Fire Up
In previous announcements Intel has stated 95% of all Android apps run great on their new mobile processors, with games being one of the bigger issues. However, with Moorefield targeting high-end tablets and gamers, this will likely be fixed by the time a potential July release date comes around.
The rumor doesn't come from any particular source (or one that was cited) so we'll have to take this with a grain of salt for now. Come later this year Google, LG, and Intel could have quite the tablet to launch for consumers. We'll be on the lookout for more details and specifications regarding the tablet itself, and expect more details to arrive as the June Google I/O event approaches.

As an Amazon Associate I earn from qualifying purchases.