Nexus 9 Release: 5 Things Buyers Need to Know
According to multiple sources the new Nexus 9 release date is getting close, and that means prospective buyers are likely looking for any and all details about Google's new tablet. With a release date closing in and eager buyers anticipating the launch, here we want to run down five things you need to know about the Nexus 9.
Last year Google released the Nexus 7 shortly after Google I/O over the summer, and sadly a new tablet didn't arrive this year in June after the same event. Instead, the company has been working hard with HTC on an all-new 8.9-inch HTC Nexus 9, and it's almost here.
Read: Nexus 9 Release Date and Price Rumors Swirl
Google's Nexus 9 is rumored to be built by HTC, the company who produced the original T-Mobile G1 (first ever Android phone) and the HTC Nexus One. It's rumored to have tons of upgrades over the Nexus 7, run the latest Android 5.0 L release, and hopefully arrive in time for the holidays. Read on for everything we think we know so far, and what buyers will need to know once the Nexus 9 release date arrives.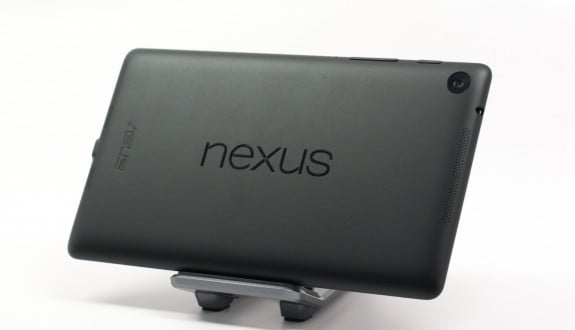 The Nexus 7 is well over a year old, which is ages in the technology world, and naturally Google is preparing something new this holiday season. Along with the new tablet will be the latest update to the Android operating system too. We still don't know what Google will call the next version of Android, or what model number, but our guess is Android 5.0 Licorice, Lollipop or Layer Cake will debut on this impressive sounding new HTC Nexus 9 tablet.
With all the colorful button layers and new Material Design hues coming in the new Android L release, Layer Cake sounds like a good idea. Names aside, buyers will want to know everything about the Nexus 7 before it arrives and before they make a purchase. Read on for all the details.
Nexus 9 Release Date
Since we've been getting reports, rumors, and leaked images for a few weeks regarding the new Nexus 9, we already know plenty about it already. And while we'll rundown all of that below, first up we want to share everything we know about the release date. After all that is the important part here, when buyers can actually get their hands on it.
The Nexus 5 and Android 4.4 KitKat were announced on October 31st and released a few weeks later, and we're hearing a similar rollout is scheduled this year for the Nexus 6, Nexus 9, and Android L.
Read: Nexus 9 Release Confirmed by HTC
The first major leak arrived back in June, promising a new Nexus 8 with an impressive list of upgrades. However, we've now confirmed it will be the Nexus 9, it's cleared the FCC, and is reportedly set to be available the first week of November.
Did I say Nexus announce for the 16th? Obviously I meant the 15th… <cough>

— Paul O'Brien (@PaulOBrien) October 9, 2014
Above, is a tweet from a popular Android developer who's been accurate with leaked information in the past. His anonymous sources have stated multiple times that new Nexus devices will be launched on October 15th, and officially released and available to buy at a later date. His first report said the 16th, but has since been changed to October 15th, which is this Wednesday.
However, another report from AndroidAuthority claims October 15th or 16th, as the date isn't final. They also claim this is a launch date only, and an actual "release date" isn't until November 1st. Another rumor says November 3rd is the release date, and that it will be more expensive than any previous Nexus tablet, and hopefully all these questions are answered in a few days time.
Nexus 6 Availability
Last year Google's Nexus 7 sold out extremely quick on the Google Play Store, and went in and out of stock for weeks before finally starting to calm down. Naturally we can expect it to be available from the Google Play Store, but we're also hearing Google wants to have a presence on day one at Best Buy, other retailers, as well as online sites like Amazon and Best Buy.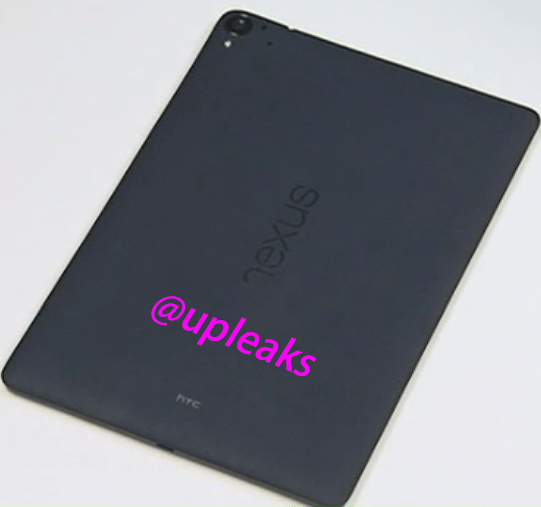 We may see it initially be available only from Google directly, and eventually flood into retail stores like Office Depot, Office Max, Staples, and many more. It hit most stores at once last year, so we'll have to wait and see.
Read: 5 Reasons to Wait for the Nexus 9
It's worth noting the Nexus 7 has been out of stock and inventory on the Play Store for months, and that could be one more sign a new option is coming soon.
Nexus 9 Specs
A lot of rumors have been floating around regarding the new Nexus 9, but most of them all paint the same picture. That is a much improved and bigger 8.9-inch tablet with some features many tablet users have been waiting for. Here's what we know based on rumors, leaks, and even benchmark testing from the new NVIDIA-powered HTC Nexus 9 tablet.
Nexus 9 Specs (Rumored)
8.9-inch 2048 x 1440 Full HD display (4:3 aspect ratio)
NVIDIA Tegra K1 Quad-core processor with 2GB of RAM (64-bit)
16/32GB storage configurations
Android 4.5 or 5.0 (L Release)
8 Megapixel OIS rear and 3 MP front camera
Zero-gap aluminum unibody design (now reportedly plastic)
HTC signature front facing speakers
more
One leak claimed it will have a 32 and 64GB version only, with no cheaper 16GB model, but that's doubtful as Google's always offered a cheaper 16GB model for those on a budget. But more on that below.
The new Nexus 9 will reportedly have a plastic soft-touch matte back similar to the Nexus 5 and 7 (and the Nexus 6) and finally offer a better camera, bigger 2k HD display, and finally front facing speakers. Yes please!
Android L Release
The software on Google's new HTC Nexus 9 tablet will be completely different from previous releases. A complete visual overhaul, tons of new features, and be faster and easier on battery then ever before. Google released an early preview of the Android L release in June, shown below, but we're expecting tons of changes in the official release next month.
Android 5.0 "L Release" ushers in a completely revamped look and feel to Android. There are lots of colors, animations or effects while touching buttons, and tons of visual feedback for a more cohesive and smooth user experience. It's called Material Design, and Google's slowly updated all their key apps to this new design over the past two months, including the Google Play Store. Here's a look at the early preview on the Nexus 5.
Rumor has it the all-new Android 5.0 L release will debut on the Nexus 6 and Nexus 9 both at the same time, possibly in just a few days (read: October 15th) and be released to the public around the 1st of November. Then of course this same Android L update will arrive on the Nexus 7, Nexus 10, Nexus 4/5 and more in the near future. Expect Nexus devices to get it first, then other tablets and smartphones in the coming months.
Nexus 9 Price
And finally, we'll close with the price tag. Last week BrightSideofNews claimed the new Nexus 9 will hit on November 3rd, not the first, and they even know the price.
Their sources claim the Nexus 9 release date is officially November 3rd and it will be priced at $399. As a comparison the Nexus 7 is $229 and $269 for the 16 and 32GB variants, and more for the 4G LTE edition.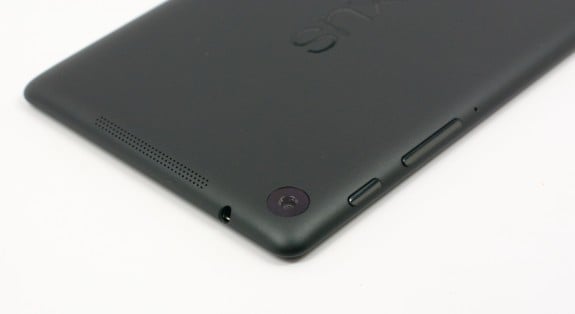 That is a major increase in price, but we're not sure which model is being reported on. It's highly possible the Nexus 9 will launch November 3rd for $349 and $399, but we'll have to wait and see. $399 could be for the 32 or 64GB model, with a cheaper model available with less storage. Google prides themselves on aggressive pricing, and we expect the same this year, as do buyers.
Final Thoughts
Apple has a big month planned for October too, with the new iPad Air 2 rumored to be announced at an event this week as well. If all the reports, leaks, and details we're hearing end up accurate, Google could beat them by a day or two and have quite the announcement trio on October 15th, with all these products arriving the first week of November just in time for holiday shopping.
If a new Nexus tablet and smartphone are coming the first week of November, expect Google to make a splash in the news tomorrow or Wednesday. Stay tuned right here for all the details!