Nexus 9 Release Clears Important Hurdle
The brand new HTC Nexus 9 tablet release in the United States moved closer today, although a specific release date has yet to be confirmed for Google's upcoming Nexus tablet.
Last year, Google hosted a small event on October 31st and announced the brand new Nexus 5 smartphone running the latest Android 4.4 KitKat software release, and if all reports and rumors are accurate the same thing should be happening soon for the Nexus 9.
Read: Nexus 9 Rumors: What We Know So Far
Over the past few months more rumors have continued to emerge suggesting Google has two new devices in the works that will debut running the all new Android L release. Of course one is the new Nexus 6 smartphone, and the second is an all-new 9-inch tablet called the Nexus 9, and not a Nexus 8. Read on for more details regarding a potential HTC Nexus 9 release.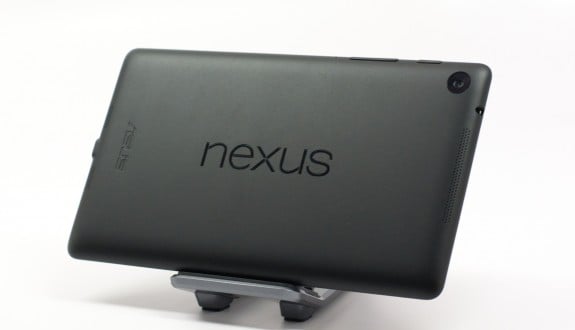 Today, the Nexus 9 release for the U.S. took a step in the right direction. Multiple reports have spotted an unknown device matching an array of leaks and rumors clearing the FCC, a critical point all devices must pass before being released stateside.
It looks like HTC's newest tablet has passed the FCC certification, but its yet to be confirmed the device is indeed a Nexus tablet. That being said, HTC hasn't built a tablet for years and have been solely focused on the smartphone market, but it appears as if Google's tapped their original partner for the Nexus One, HTC, to built the new HTC Nexus 9 tablet.
The relevant model number for the tablet that passed through the FCC is 0P82100, which all reports suggest is indeed the Nexus 9. Spotted by Blog of Mobile, it looks like the wait shouldn't be much longer before Google takes the wraps off the new tablet, and Android 5.0 L release.
The image above is all that we've received from the FCC filing, but it certainly fits the description for a bigger 8.9-inch Android tablet made by HTC, one with a new 4:3 aspect ratio. The Nexus 7 is 16:9, and most Android tablets offer something similar. It appears as if Google is aiming to compete right in the middle between the iPad Mini, an the iPad Air.
It's worth noting the image above from the FCC also aligns perfectly with the first leaked image of the Nexus 9 that was revealed this morning. With the HTC logo on the bottom center, with Google's "Nexus" branding taking up the rest.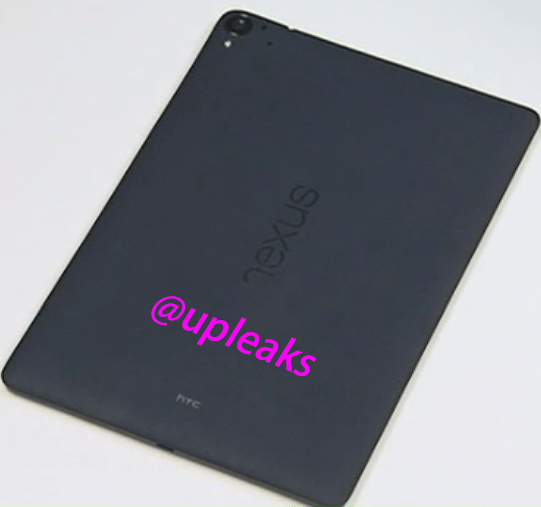 So what can buyers expect from the new Nexus 9, and when will it be released? Those are two questions that remain largely unanswered for now, but based on multiple leaks we have a pretty good idea of what to expect.
Nexus 9 Specs (Rumored)
8.9-inch 2048 x 1440 Full HD display (4:3 aspect ratio)
NVIDIA Tegra K1 Quad-core processor with 2GB of RAM (64-bit)
16/32GB storage configurations
Android 4.5 or 5.0 (L Release)
8 Megapixel OIS rear and 3 MP front camera
Zero-gap aluminum unibody design (now reportedly plastic)
HTC signature front facing speakers
more
The details above come from an array of leaks, benchmark results, and a few "reliable sources" but can't be confirmed until Google makes it official. We've also heard October 15th or 16th is the announcement date, with a release falling somewhere around November 1st, or in the following few days.
It's worth nothing that last month NVIDIA confirmed the "HTC Nexus 9 with a quad-core NVIDIA Tegra K1" processor set to be released in Q3 of 2014 in some court documents that were later edited with that part removed. We're now into Q4 of the year, but a release should be here sooner rather than later.
At this point the HTC Nexus 9 release and details have all but been confirmed, and all we need now is for Google to unleash all the details later this month.