Nexus 9 Release Date and Price Rumored
The Nexus 9 release date and price have both been reportedly revealed today, ahead of the rumored launch date. It's pretty clear that Google and HTC have been working hard on a new tablet for the Nexus lineup, which will likely be called the Nexus 9. Over the course of the past few months more rumors have continued to emerge suggesting Google will actually release a new Nexus 6 and Nexus 9 tablet together, and now we have even more key release details.
While rumors and leaks have been surfacing at an alarming rate over the past 2-3 weeks, today we received two major key details prospective buyers will want to know about. We've been hearing rumors of an October release date for a while now, and now we have an exact date and price.
Read: Nexus 9 Rumors: What We Know So Far
This week two new rumors have surfaced stating the just like last year Google will use the month of October to debut its new Nexus hardware and the latest version of Android, and follow it up with a quick release date in early November. Only this time it's sooner than last years Nexus 5 and Android 4.4.4 KitKat. Read on for all the info we know so far.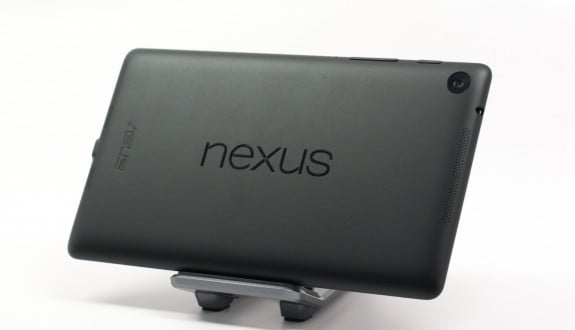 A few weeks back the first solid release date for Google's new HTC Nexus 9 debuted when popular Android developer Paul O'Brien tweeted that October 16th we'd see the new tablet and Android L, but that was just the unveil and launch, not an actual release date. He's now changed that date to the 15th, and feels more confident in that report.
However, since then we've heard very similar reports from at least three other major sources, and one of those include the Wall Street Journal yesterday. While they stated the Nexus 6 would be released in October and not the Nexus 9, it's becoming more and more clear that Google will debut both the new smartphone and tablet together, as one experience to showcase the all-new Android 4.5 or 5.0 L release.
Did I say Nexus announce for the 16th? Obviously I meant the 15th… <cough>

— Paul O'Brien (@PaulOBrien) October 9, 2014
The Nexus 9 has been in and out of the news and rumor mill for months. The first actual photo for the impressive new tablet leaked last week, which was followed by HTC confirming the tablet themselves. At this point we can all safely assume it's coming, but when?
BrightSideofNews reports that the new Google Nexus 9 tablet will be announced on October 15th, just ahead of Apple's event next week, and then be released on November 3rd. Their sources claim the Nexus 9 release date is officially November 3rd and it will be priced at $399. As a comparison the Nexus 7 is $229 and $269 for the 16 and 32GB variants, and more for the 4G LTE edition.
That is a major increase in price, but we're not sure which model is being reported on. It's highly possible the Nexus 9 will launch November 3rd for $349 and $399, but we'll have to wait and see. An earlier report late last month claimed November 1st, so sources are certainly hearing an all around similar timeframe. It's only a matter of time.
Read: Nexus 9 Release Date: What You Need to Know
Again that's October 15th announcement, November 3rd release date, and $399 price tag for the all new HTC-made Nexus 9 tablet running Android 5.0 L release. Sounds exciting right? The price is a bit higher than expected but we'll reserve judgement until more details arrive. It's also worth noting the new Nexus 9 is a much improved device, one which would warrant the price increase. Here's what buyers can expect to get from the Nexus 9.
Nexus 9 Specs (Rumored)
8.9-inch 2048 x 1440 Full HD display (4:3 aspect ratio)
NVIDIA Tegra K1 Quad-core processor with 2GB of RAM (64-bit)
16/32GB storage configurations
Android 4.5 or 5.0 (L Release)
8 Megapixel OIS rear and 3 MP front camera
Zero-gap aluminum unibody design (now reportedly plastic)
HTC signature front facing speakers
more
This year the screen is jumping up to an impressively higher resolution on a larger 8.9-inch display, it will be powered by a state of the art 64-bit quad-core mobile processor with 2GB of RAM. There's an 8 megapixel camera (up from 5MP) with optical image stabilization, front facing speakers, and more. This puts the Nexus 9 right inbetween the iPad Mini Retina and the iPad Air, all while still being a cheaper option.
Nexus 9 Availability
The last major detail is availability. According to the latest report the Nexus 9 won't just be limited to the Google Play Store this time around. While orders can be made and shipped through Google, it will also be available come November 3rd from major retailers like Best Buy, e-tailers, and several other brick and mortar stores. This is certainly good news, and we'll update the moment we know more.
The Nexus 9 release date could be less than a month away. What do you think about the timing and price point? Let us know in the comments below.