Nexus 9 Release Date: What You Need to Know
The HTC Nexus 9 tablet release date inched closer this week when the device was spotted clearing the FCC, but that's just one of many hurdles the device will need to face before finally being released. With more and more rumors surfacing by the day buyers are likely looking forward to the new tablet.
As many of you probably know, the past few months multiple rumors have emerged suggesting Google has two new devices in the works that will debut running the all new Android L release. These are rumored to be the Nexus 6 smartphone made by Motorola, and an HTC Nexus 9 tablet.
Read: Nexus 9 Rumors: What We Know So Far
Original reports claimed a new Nexus 8 was coming, but at this point it's pretty clear that Google will debut an 8.9-inch HTC Nexus 9 sometime this month. Rumors have been back and forth regarding what to expect, but the past few weeks have cleared up most of the details. With many prospective buyers waiting to see what's next for the Nexus tablet line, below is everything you need to know about the Nexus 9 release date based on what we know so far.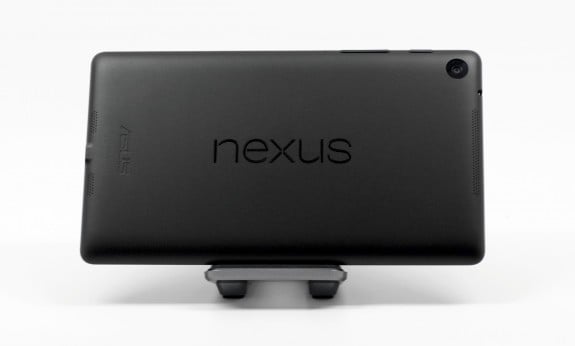 Before we get started on the Nexus 9 release date and rumor mill, you may be wondering what the Nexus 9 actually is. Following the past few years Google aims to release a fair priced Android tablet running the latest version of Android, dubbed Android L. Just like last year when the Nexus 5 hit with Android 4.4 KitKat, the new Nexus 9 should debut with a new Android 5.0 L release on board.
In previous years Google's Nexus tablets were only 7-inches, but more and more tablets these days are aiming for a bigger size that's a perfect middle ground between a 7 and 10-inch slate. Take the Galaxy Tab Pro 8.4, LG G Pad 8.3, or iPad Mini as examples.
In 2014, rather than release another 7-inch ASUS-made Nexus 7 tablet, all signs are pointing to a much improved 8.9-inch Nexus 9 made by HTC. The company's first Nexus device since the original Nexus One smartphone.
Read: Nexus 8 and Android L Release Date Rumored
Rumors and leaks suggest Google, NVIDIA, and HTC have been working closely to built the ultimate Android tablet for this fall that will showcase the new Android L release, and the latest cutting edge hardware. NVIDIA recently confirmed the Nexus 9 by accident in some court documents. And so while we know it's coming soon, the specs below may not be 100% accurate, but are close based on an array of sources and leaks.
Nexus 9 Specs (Rumored)
8.9-inch 2048 x 1440 Full HD display (4:3 aspect ratio)
NVIDIA Tegra K1 Quad-core processor with 2GB of RAM (64-bit)
16/32GB storage configurations
Android 4.5 or 5.0 (L Release)
8 Megapixel OIS rear and 3 MP front camera
Zero-gap aluminum unibody design (now reportedly plastic)
HTC signature front facing speakers
more
The leak by NVIDIA (the quad-core processor manufacturer) stated an "HTC Nexus 9 with a quad-core NVIDIA Tegra K1 is coming in Q3 of 2014" surfaced and was quickly edited from some documents online. Those are what we know for sure, and the rest are based on hearsay.
To confirm many of the details mentioned, above yesterday we received what could be our first actual image of the Nexus 9. Take into consideration that it is only a leak, and nothing is official until Google takes the stage or makes a few formal announcements. So when will that be? That's what you're here for anyways right.
Nexus 9 Release Date
The Nexus 9 release date remains a mystery, and it's safe to assume it will be announced alongside the latest Android 4.5 or 5.0 "L release" that Google announced back in June. It's also plausible that a new Nexus 6 will be revealed at the same time. Essentially being a trio of releases by Google. But when?
At this point there's no clear answer regarding the Nexus 9 release date, but based on multiple reports it's likely coming before the end of the month. NVIDIA's leak mentioned above claimed "Q3 of 2014" which passed at the end of September. Meaning that was the initial plan, but its been pushed back.
Same source: Announcement rather than launch of the HTC Nexus 9 on 16th October. 8.9" (of course!)

— Paul O'Brien (@PaulOBrien) September 18, 2014
Above, is a tweet by a popular Android developer who's accurately leaked information in the past. Although was slightly wrong with his rumors on the Nexus 5 in 2013. His sources state October 16th Google will announce the HTC Nexus 9 and the latest Android L release. That's just an announcement and launch date though, not the release.
That being said, another report from AndroidAuthority claims October 15th or 16th. Their tipster says both the new Nexus smartphone and tablet will debut with Android L on the 15/16th, as a general announcement, and the release will be on or slightly after November 1st.
If this information is correct the HTC Nexus 9 release date could be on November 1st, or within the first week of November. It's worth noting the Nexus 5 and Android 4.4 KitKat was announced on October 31st last year, and released around two weeks later. We could be looking at a similar announcement and release schedule this year as well. Only this time it will be a new HTC Nexus 9, the Motorola Nexus 6, and the latest Android 5.0 L Release.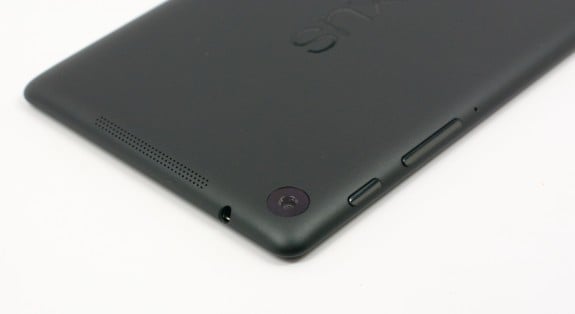 With one of Google's own partners, NVIDIA, claiming it would arrive around Q3, as well as at least two other reports all suggesting the middle of October, things sound right on track. With the FCC filing over the past few weeks Google's cleared all the main hurdles, and should be ready for a release. Most Nexus devices have arrived around October or November, and all signs are pointing to something extremely similar here in 2014.
In closing, any news of the Android L release date should also be considered the same for the Nexus 9, as they'll surely be released and debuted at the same time. Together as part of Google's new Android experience.
Nexus 9 Availability
Just like the Nexus 7 and even the Nexus 5 last year, supplies will be limited. Google's new Nexus 9 tablet will most likely only be sold directly from the Google Play Store at first, and eventually in stores like Best Buy or from Amazon. The Nexus 7 is available today at Best Buy stores around the globe, so we can expect the same with the new variant.
However, Google will look to sell it exclusive from the Google Play Store at first, and supplies will probably be extremely limited. All previous Nexus devices have sold out within hours on the initial release, and we imagine the same thing will happen this time around too. Hopefully some of their supply woes have been worked out, but we'll have to wait and see.
The Nexus 7 is still listed on the Google Play Store but is out of stock. All variants have been out of stock for over a month. This is another hint that Google's inventory is out as they prepare to release the Nexus 9 soon.
Bottom line is users should be ready to buy the Nexus 9 whenever it is released, as stock probably won't last long for Google's highly anticipated flagship Android tablet.
Final Thoughts
This looks to be one of the best Nexus tablets yet. It has a stunning 2k HD display, the newest version of Android most users have never tried or seen, front facing speakers, and tons of other exciting additions to make it the best Nexus yet. Not to mention it's the perfect size. Not too big, not too small. While we can't confirm most of the details above, based on rumors and previous release cycles this is likely what buyers can expect, and what they need to know.
A new Nexus 6, Nexus 9, and Android L software update should make for an exciting end of October and beginning of November as we head into the holiday season.
Will you be buying the Nexus 9? Let us know in the comment section below.