Nexus 9 Rumors: What We Know So Far
Over the past few months more rumors have continued to emerge suggesting Google has two new devices in the works that will debut running the all new Android L release. These are rumored to be the Nexus 6 smartphone made by Motorola, and a new HTC Nexus 9 tablet.
While rumors have been swirling since this summer, the past month has been extremely telling regarding what we can expect. From leaks of the Nexus 6, to confirmations of the Nexus 9 (not a Nexus 8) and more. Here though, we'll be going over everything we think we know so far about the new Nexus 9 tablet made by HTC.
Read: Nexus 8 and Android L Release Date Rumored
Reports and rumors have been back and forth regarding what to expect from Google's new Nexus tablet. Initial rumors were calling it a Nexus 8, but at this point all signs are pointing to an HTC Nexus 9 instead. The first leak arrived in June, suggesting Google would drop ASUS, who made the last two Nexus tablets, and instead offer a bigger Nexus 9 made by HTC. Here's what you can expect from this new tablet.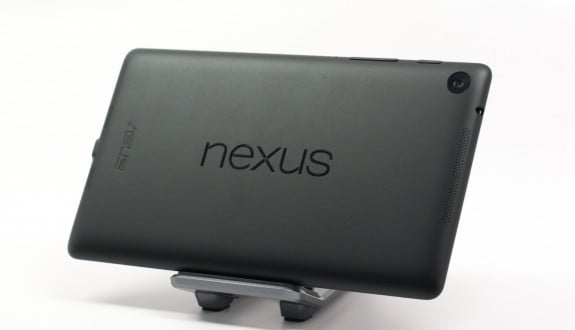 The original rumor arrived from AndroidPolice, who's also responsible for the latest reports and rumors about Google's upcoming Nexus 6 smartphone too. They've been reliable in the past, and since their initial report multiple leaks and benchmarks have all "confirmed" their report.
So what is that report? A new HTC Nexus 9 tablet with Android L on board and a completely new look and feel. A month later another leak surfaced claiming HTC is working on two new tablets, and that one will be Google's next Nexus 9, rather than another Nexus 7 made by ASUS.
If HTC is building the new Nexus 9 tablet, it would be their first tablet in a few years, and something that could reignite their tablet market share as they've been focused strictly on smartphones as of late.
HTC Nexus 9 Tablet
Again, everything thus far stems from leaks, rumors, benchmarks, and a few other sources, and nothing can be confirmed until Google makes it official themselves. That being said, here's what we can expect from the new Nexus 9 tablet if all rumors and leaks as of late are correct.
Nexus 9 Specs (Rumored)
8.9-inch 2048 x 1440 Full HD display (4:3 aspect ratio)
NVIDIA Tegra K1 Quad-core processor with 2GB of RAM (64-bit)
16/32GB storage configurations
Android 4.5 or 5.0 (L Release)
8 Megapixel OIS rear and 3 MP front camera
Zero-gap aluminum unibody design
HTC signature front facing speakers
more
This would be a major change by Google on multiple fronts. For one, the screen is a 4:3 aspect ratio similar to an iPad, rather than previous Nexus devices. The image below is reportedly an early render of what it could look like. This would also be the first Nexus device made from aluminum, and the first to have front facing speakers. We're all for it, and surely Android user are looking forward to the Nexus 8 or Nexus 9 too.
Again, the image above is a very early render from June, and we've yet to see anything else potentially revealing the look or details of the Nexus 9. Google's done an excellent job keeping it a secret, even if others haven't, which brings us to our next point.
HTC Nexus 9 Release Date
So the new Nexus 9 sounds wonderful, but when can you get one? That's hard to say, but multiple rumors give us a pretty good idea on when we can expect it.
First and most important, is a leak from NVIDIA. The quad-core processor powering this new device is made by NVIDIA, who also powered the original Nexus 7 in 2012. This company is currently in a legal battle with Samsung and Qualcomm, and some court documents (64 pages worth) detailing the lawsuit revealed key details about Google's plans.
Read: Nexus 9 Release Date & Rumors Confirmed
Detailed in the link above, NVIDIA's official and public court documents (which have since been edited) mentioned that their NVIDIA Tegra K1 quad-core processor will be powering the new HTC Nexus 9 tablet, which is "scheduled to be released in Q3" of 2014. As you all know, Q3 is essentially over, and starting in October we'll be in the fourth quarter of the year.
That's the biggest and most important set of details. While that date has obviously been missed, new rumors speculate October 15th will be the official announcement and unveiling of the Nexus 9, and Android 5.0 "L release" at the same time.
Same source: Announcement rather than launch of the HTC Nexus 9 on 16th October. 8.9" (of course!)

— Paul O'Brien (@PaulOBrien) September 18, 2014
Above, is a tweet from a popular Android developer who's been accurate with leaked information in the past. His anonymous sources confirm the new HTC Nexus 9 tablet will be launched on October 15th, and officially released and available to buy at a later date.
However, another report from AndroidAuthority claims October 15th or 16th, as the date isn't final. Their tipster says both the new Nexus smartphone and tablet will debut with Android L on the 15/16th, as a general announcement, and the release will be on or slightly after November 1st.
If this information is correct the HTC Nexus 9 release date will be on November 1st, or within the first week of November. It's worth noting the Nexus 5 and Android 4.4 KitKat was announced on October 31st last year, and released two weeks later. We could be looking at a similar announcement and release schedule this year as well.
Final Thoughts
At this point nothing is official until Google confirms it themselves. In the past they've released a few quick emails to select press for a small media briefing, and we've also just seen devices randomly launch and appear available on the Google Play Store.
If Android L is going to be announced along with two new Nexus devices, they'll likely take the stage to make a few formal announcements, as this will be a big launch with 3 major things. If this is indeed the case expect more details around the beginning of October with an event taking place sometime around the rumored October 15th date.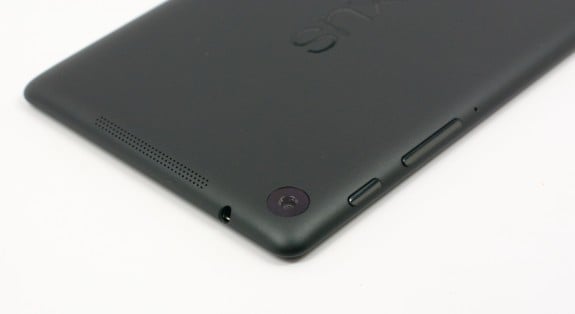 Then again, these are only rumors, and we could be waiting until November for anything to officially surface. It's worth noting we'd seen multiple leaks of the Nexus 5 weeks and weeks ahead of the reveal, something that hasn't happened for the Nexus 6 or Nexus 9 tablet. Google surely has something new up its sleeve, and we'll all find out soon enough.