Nexus 9 vs Nexus 7: Early Comparison for Buyers
The HTC Nexus 9 release date inched closer this week thanks to a few leaked images, release date reports, and a filing at the FCC, and at this point it's pretty clear a new tablet is coming soon. Prospective buyers will have a lot of choices this holiday season, and that includes the Nexus 7 on steep discounts.
Today Apple confirmed an event where we'll probably see a new iPad or two, and we've been hearing October 15th is the announcement date for Google's new HTC Nexus 9 too. There are some exciting releases coming up soon, and buyers will want to know all of their options before making a choice.
Read: Nexus 9 Release Confirmed by HTC
Yesterday we explained why users shouldn't buy the Nexus 7 right now, and most of that is because a new Nexus 9 and large 5.92-inch Nexus 6 are coming soon. Two devices which could essentially replace the Nexus 7 from 2012, and the newest model from last year. That being said, read on to see what you can expect from the Nexus 9, and if it'll be a worthy successor to your Nexus 7.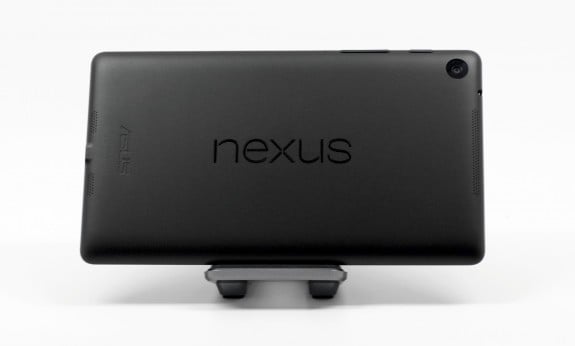 When it comes to buying a new tablet everyone has different needs, wants, and budgets. This means it's hard to give out advice regarding what users should actually buy. However, we can still present all the details (that we know so far) about the current option, and what's coming soon, in an attempt to help buyers make the right choice.
There is plenty to love about the Nexus 7, but the new Nexus 9 looks to be a worthy successor with upgrades across the board. Not everyone needs the latest and greatest, but here's a few key differences between the two for those looking to buy a tablet this fall.
Display
The Nexus 7 is one of the best tablets available today in the Android space. It has a great sleek design, the latest version of Android, and a crisp 1920 x 1200 full HD display that is 7-inches. That being said, with most phones reaching 5-inches or bigger, a 7-inch tablet just isn't as popular anymore. Apple's iPad Mini is proof of that, as are the array of 8.3 and 8.4-inch Android tablets over the past few years.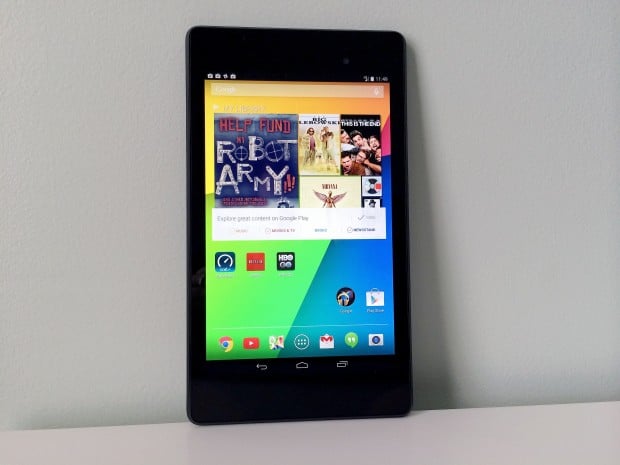 It is this that has Google changing pace. The last two Nexus tablets were 7-inches and made by ASUS, but this year users will be getting a big upgrade while not going too big, and entering the 10-inch space.
According to all reports and rumors the Nexus 9 will have a beautiful and stunning 8.9-inch 2048 x 1440 Quad-HD display. Also know as a 2K screen by many enthusiasts. That's a higher resolution than your 1080p TV in the living room, all in the palm of your hand.
Screen quality continues to improve (as does battery life) and the bezels are getting smaller at the same time. And while the 8.9-inch Nexus 9 will be bigger in size than the Nexus 7, it probably won't be by much. Offering a bigger, better, more HD display without taking up too much space. This sounds like the perfect size if you ask me, and is one reason I'll be buying the Nexus 9 on day one.
Design
Tablets can only be designed so many ways, which is why many laughed at Apple's attempts to sue Samsung over the shape and general design of their Galaxy tablets in comparison to the iPad. At the same time, there's still improvements to be made, and those will finally arrive with the Nexus 9.
For one, we'll have front facing speakers. There's no point in having the sound face the wrong direction, and the HTC One is a prime example of excellent speakers on a mobile device. That same technology and quality should be in the Nexus 9, making it one of the best tablets to date.
Read: Nexus 9 Release Date: What You Need to Know
The screen will be bigger, speakers are set to be on the front, and we'll be getting thin bezels and better cameras. Everything about the design is to offer an excellent experience. We're hearing the screen will be 4:3 aspect ratio though, like an iPad, rather than 16:9 like most Android tablets.
This could be a deal breaker for some, but ensures usage in portrait mode will be more enjoyable. I don't know about you guys, but I never use my tablets in portrait mode as they're too long. I, for one, welcome the 8.9-inch 4:3 aspect ratio design of the Nexus 9.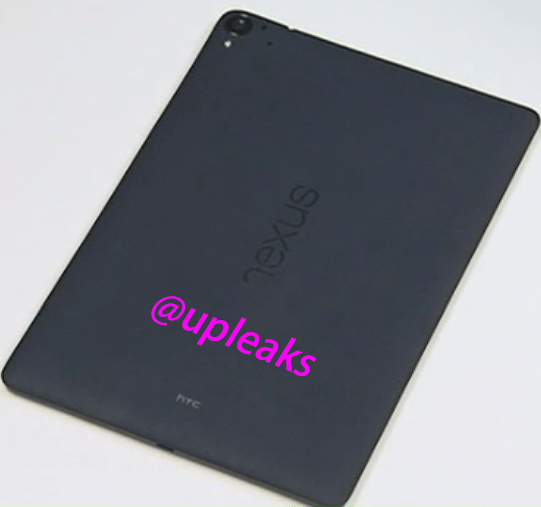 The image above is the only photos we've seen of the Nexus 9, and we can't even confirm its validity. Early rumors claimed the design would feature a zero-gap aluminum construction for the new tablet, but we're now hearing the same soft-touch matte black plastic from the Nexus 5 and Nexus 7 will be preset on the Nexus 9. This should keep the device more durable, less susceptible to scratches, and lighter. But we'll have to wait and see.
Specs
The next important area will be in specs and software. The Nexus 7 will get updated to Android L, so there's no reason to argue software here, but the hardware running Google's next version of Android will be important. Here's what we know based on rumors, leaks, and benchmark results. Although final details could change.
Nexus 7 Specs
7-inch 1920 x 1200 Full HD Display
1.5 GHz Quad-core processor with 2GB of RAM
16/32GB storage
Android 4.4.4 KitKat
5 Megapixel rear and 1.2 front cameras
Wireless charging
3,950 mAh battery
Nexus 9 Specs (Rumored)
8.9-inch 2048 x 1440 Full 2k HD display (4:3 aspect ratio)
NVIDIA Tegra K1 Quad-core processor with 2GB of RAM (64-bit)
16/32GB storage configurations
Android 4.5 or 5.0 (L Release)
8 Megapixel OIS rear and 3 MP front camera
Zero-gap aluminum unibody design (now reportedly plastic)
HTC signature front facing speakers
more
Final details regarding the size, battery, and other features have yet to be confirmed, and the information above on the Nexus 9 isn't 100% solid yet either. Until an announcement is made nothing is for sure, but the Tegra K1 quad-core and screen size has been confirmed multiple times.
Release Date
If you have a Nexus 7, it's still an excellent tablet. There's no major reason to upgrade, even if the device above sounds amazing. However, original Nexus 7 (2012) owners are in for a treat and will likely want to get the latest and greatest once it's released. So when is that? We're not completely sure.
Same source: Announcement rather than launch of the HTC Nexus 9 on 16th October. 8.9" (of course!)

— Paul O'Brien (@PaulOBrien) September 18, 2014
Above, is a tweet from a popular Android developer who's been accurate with leaked information in the past. His anonymous sources confirm the new HTC Nexus 9 tablet will be launched on October 15th, and officially released and available to buy at a later date.
However, another report from AndroidAuthority claims October 15th or 16th, as the date isn't final. Their tipster says both the new Nexus smartphone and tablet will debut with Android L on the 15/16th, as a general announcement, and the release will be on or slightly after November 1st.
If this information is correct the HTC Nexus 9 release date will be around November 1st. It's worth noting the Nexus 5 and Android 4.4 KitKat was announced on October 31st last year, and released two weeks later. We could be looking at a similar announcement and release schedule this year as well.
The Nexus 7 is still readily available from retailers even if it's sold out from the Google Play Store, so getting one is easy. It's deciding whether or not to wait and spend more for the Nexus 9. That's the tough question.
Price
Last but not least is the price. This is a huge point for many buyers, and something Google's done an excellent job with in the past. The Nexus 7 rings in at $229 or $269, and it an excellent bang for your buck. To make it even sweeter, we've seen refurbished models go for as low as $130 lately, and once the new model arrives we can expect more Nexus 7 deals and discounts to surface.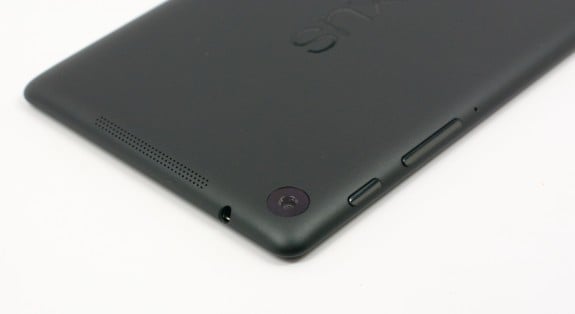 However, a new tablet with a bigger HD display, better camera, improved design, and a few other tweaks could cost more. We're hearing $299 and $349 for the 16 and 32GB variants, but early rumors claimed it could possibly be nearing the iPad Mini with retina $400 price point.
Again, nothing is official until Google takes the stage to announce all the details. We have no solid leaks regarding an actual release date or price, but will report back the moment we know more.
Final Thoughts
What it all boils down to though, is a users wants and needs. Many get the latest and greatest simply to have it, not to mention the Nexus 7 is more than a year old. That's ages in the technology world. While the Nexus 7 is still a worthy tablet of your dollar, the new and improved model will offer the best experience to date. Or one would assume.
You can't go wrong with either option, but those looking for a bigger screen or still using the original Nexus 7 from 2012 will surely want to snag the Nexus 9 the moment it gets released.
Delivering a bigger screen, a new design with front facing speakers, and debuting the all new Android 4.5 or 5.0 "L release" the Nexus 9 will surely be an excellent tablet this fall and holiday season. Hopefully we only have a week or so to wait before we know all the details, so stay tuned!