Nexus Android 6.0.1 Marshmallow Update: What to Expect
Last week the VP of Android confirmed an update was headed to Nexus users, with a main focus being brand new emoji characters and other changes. This morning, multiple sources have confirmed this will indeed be Android 6.0.1 Marshmallow, and here's what Nexus smartphone and tablets owners need to know.
On October 5th Google released Android 6.0 Marshmallow, along with the brand new Nexus 5X and Nexus 6P smartphones. Now nearly two months later the first small maintenance update is here, set to roll out later today and all week long.
Read: New Android Emoji Release Confirmed
The update to Android 6.0.1 Marshmallow appears to be a rather small one aimed at delivering a few small changes for tablets, likely some security improvements, performance enhancements, but most of all it's changing emoji characters. Here's what we know so far, and we'll confirm more once the updates start arriving.
With the release of iOS 9.1 back in October Apple delivered over 150 new emoji characters for iPhone owners. Allowing users to express themselves with the keyboard in ways never available before. Emoji keyboards are getting increasingly more popular, and Google quickly said they too, would be adding more to Android. Like the popular taco emoji, multiple different fingers and hand gestures, tons of food, additional faces and more.
The release of Android 6.0.1 Marshmallow appears to mostly be for that, but other changes are includes which is why we're seeing a version bump to Android 6.0.1 Marshmallow.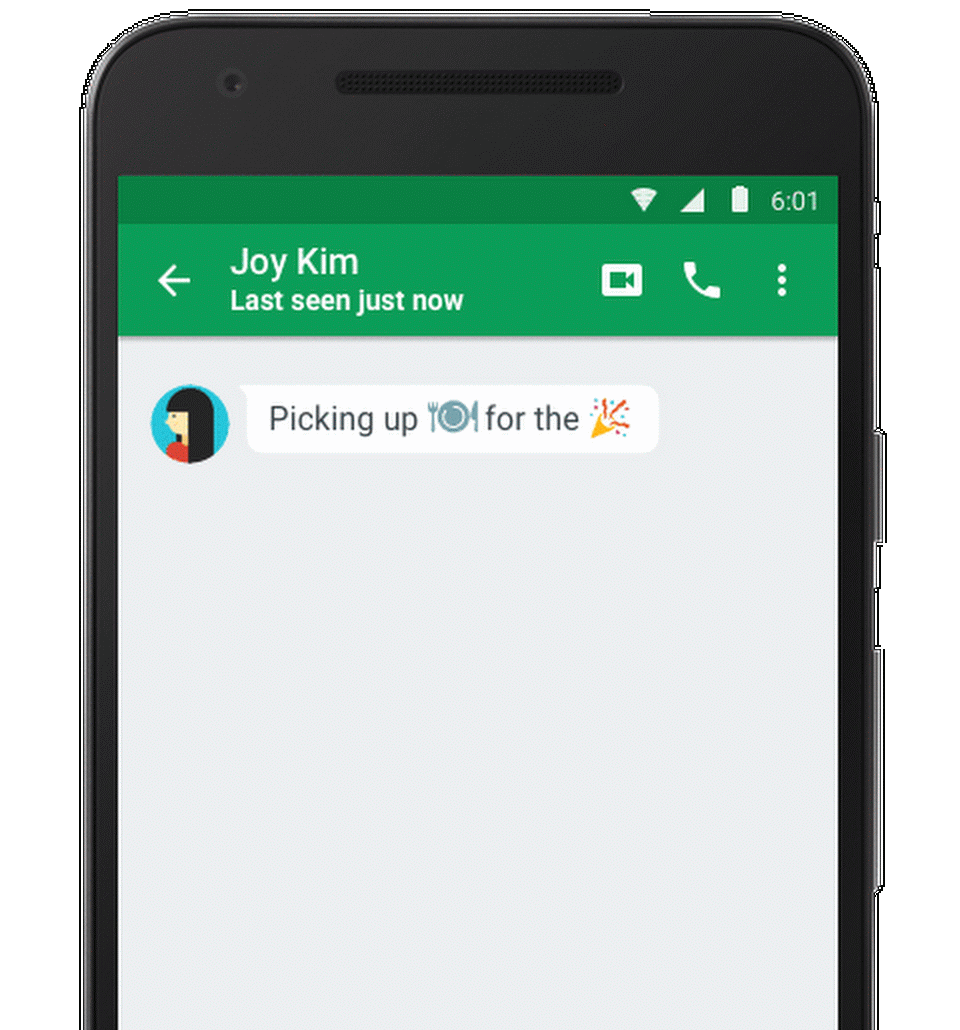 What's New
Google will be adding over 200 new emoji to Android with the update to Android 6.0.1 Marshmallow, as a part of Unicode 8. This is a system level software update to the font, which is why Google couldn't just update the keyboard on the Play Store.
Ars Technica confirmed the update is Android 6.0.1 Marshmallow, has a list of all 200 new emoji coming soon, as well as a few other small details regarding the software update.
Read: Android 6.0 vs Android 5.1.1 Lollipop: What's New in Marshmallow
With Android 6.0.1 Marshmallow all Nexus smartphones and tablets, and eventually other phones and tablets will see some small changes. Nothing huge or noteworthy has been found, but we'll know more soon. Here's what we know so far, and we'll confirm more details when the update arrives.
There will be over 200 new emoji characters built into stock Android, and other manufacturers like Samsung, LG, Motorola and more will need to update to Android 6.0.1 as well. The navigation bar on Android tablets has been changed. With 6.0.1 the back, home, and multi-taksing buttons which were on the bottom center of the screen, will now be split and to the edges. Meaning users can easily hit back or home at the bottom left of the screen with their thumbs, and the square multi-tasking button will be on the bottom right. Making using tablets easier than before and similar to old Android tablets from a few years ago.
There are also additional changes to the Do-Not-disturb controls. Android 6.0.1 Marshmallow will also have the latest security patches for the month of December. There could be other changes, battery or performance improvements and more, but we can't be sure until the update arrives. We could also see fixes for the recent reports of RGB colors being wrong in Marshmallow.
Android 6.0.1 Release Date
According to Google's VP of Android, Hiroshi Lockheimer and a few posts to Twitter, the Android 6.0.1 Marshmallow update will start rolling out to new Nexus devices later today, and continue all week long for others. Meaning most users should have it before the end of the week, or early next week at the latest.
We don't know which devices will get it first, but most likely will be the new Nexus 5X and Nexus 6P. This will be a small over-the-air software update that will automatically appear. Users can also head into settings > about phone (or tablet) > check for updates, and manually install the software once it's released for your specific device.
What Devices Will Get Android 6.0.1
There hasn't been any formal announcement yet, but most likely all new Nexus smartphones and tablets that are on Android 6.0 will get the new 6.0.1 update. Those being the Nexus 5, Nexus 5X, Nexus 6, Nexus 6P, Nexus 7 (2013), the Nexus 9 and Google's Nexus Player.
Google has yet to officially announce Android 6.0.1 Marshmallow with all the changes or release the factory images, but we're expecting them to be released later today. Once they arrive users can manually update if they'd like, wait for software updates to arrive, and get the latest software right from Google.
As for other devices from popular manufacturers, the wait will continue. Most users in the United States with the Galaxy S6, Galaxy Note 5, LG G4, Moto X and more are all still waiting for Android 6.0 Marshmallow, and now that wait could be even longer. The good news is the Android 6.0.1 Marshmallow update appears to be rather small, so manufacturers can add the changes and release the update as soon as possible.
Most likely all devices that aren't a Nexus should see updates later this month, in early January, and possibly into February. As soon as Samsung, LG, Motorola and others reveal release dates, we'll be sure to update with all the details.

As an Amazon Associate I earn from qualifying purchases.