Nexus March Android 6.0.1 Update: 5 Things to Know
When Google announced and released Android 6.0 Marshmallow back in October, the search giant and Android maker also promised to delivery monthly updates as a part of a new security program for Nexus smartphones and tablets. The February update came on the 1st, but March took a few days longer and fixed some critical bugs. Here's what owners should know.
Samsung, HTC and other partners who offer Android devices plan to do the same, but Google's the only one doing a fine job of releasing them monthly. Starting today, March 7th, the March update is headed to all Nexus smartphones and tablets. Information is available on the Nexus security bulletin regarding what changes have been made, and updated factory images to flash are available as well.
Read: Nexus 6P Review: Google's Finest Yet
As of today a new version of Android 6.0.1 Marshmallow or Lollipop is headed to the Nexus 5, Nexus 6, Nexus 7 (2013), Nexus 9, Nexus 10 (Lollipop), Nexus 5X, Nexus 6P, and possibly the Pixel C. Some of the changes even date back to Android 4.4 KitKat. Read on for more details.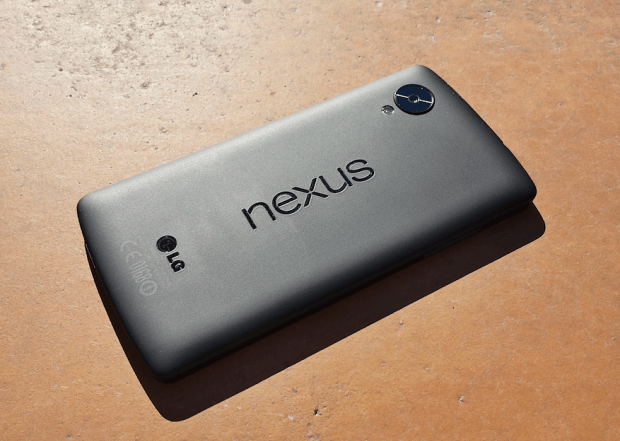 Google's monthly software updates to fix issues, tighten security and more continues today, with the March Nexus Android 6.0.1 Marshmallow update fixing 16 potential problems or security issues. The company lists them as critical, high, or moderate on the scale of importance, and based on that, the March Nexus update is an important one all owners need to know about, and install.
Which Devices Will See An Update
As we detailed above, Android 6.0.1 Marshmallow with the March security changes is headed to the Nexus 5, 5x, 6, 6P, Nexus 7 (2013) tablet, and the Nexus 9. Then a more secure version of Android 5.1.1 Lollipop is rolling out to the Nexus 10 tablet, made by Samsung. We're also seeing changes date back to Android 4.4 KitKat, but not sure if updates will roll out to old devices. February updated the Nexus Player and Pixel C.
The changelog posted to the security bulletin blog doesn't have anything too exciting, but does close some six "critical" issues, which is important. The rest are mostly security patches for vulnerabilities like stage-fright still lingering, or other small things. None of them are anything to worry about. Google also fixed some potential attacks via WiFi, Bluetooth, and a weak link in the setup wizard.
When Will It Arrive
As usual, Google posted all of the details, released new factory images for those who'd rather update manually, and the over the air updates should begin starting today, March 7th.
Typically we see over the air update notifications within 24-48 hours of the announcement, and sometimes sooner. We've yet to see the March update hit the Pixel C, Nexus 6P, or the Nexus 5X, but will be on the lookout. Google usually pushes these out extremely fast.
So what should owners expect? Either today or tomorrow a small update will arrive, and take a few minutes to complete. Simple, and easy. That being said, Google releases these in small groups, then adds more to the list. Meaning it could arrive now, in 24-48 hours, or some could be waiting until the end of the week.
In the recent past we've seen nearly all users get the security updates within a few days, as Google wants to secure every Android device as quick as possible. We'll update as soon as we see them rolling out.
How to Get it Now
Of course, users can get the latest March Android 6.0.1 Marshmallow software release right now. Like always, Google released factory images for every single device getting an update. Developers can flash this with multiple different tools, and regular users can the same way they've flashed any other software update. Instructions are below, but with such a small update we'd recommend just waiting for an OTA notification.
Read: How to Install Android 6.0.1 Right Now
Just like most updates, owners can head to the Factory Images website from Google, find their device and the latest software update. Then just download it, and manually flash the update file. This typically wipes the device clean, but also allows for a clean slate, which delivers the best and smoothest Android experience.
Whether users want to flash it or not is up to them, but with this being so small a full wipe isn't necessary. Just wait for the over the air notification, accept it, let it finish in 2-3 minutes and continue with your day.
Update Problems & Fixes
Like all updates, this could cause a few issues here and there for some owners. Usually we don't see too many issues with security updates, but you never know how a device or apps will handle any given update. Especially since there are 16 changes this month. We're confident in telling users to accept it once it arrives, but some may want to wait and see if users experience problems.
This is a rather small security update that should go smooth, but at the same time we've seen small updates cause all sorts of issues in the past with the older Nexus 5. So use caution, and backup your device just to be safe.
We haven't heard about any problems, but at the same time most users have yet to see the March update arrive. You'll want to keep an eye on Google's Nexus Help Forum for feedback. For now, take a look at our list of common Android 6.0.1 problems and fixes.
Final Thoughts
It isn't Android 6.1 or Android 7.0 "N", but we're assuming that will be shown off at the annual Google I/O developer event in May. At I/O which is May 18-20th we'll get a preview of the next major version of Android, which could be 6.1, 6.2, or even Android 7.0. And while that's exciting, for now this is just one more quick monthly security update to ensure our devices are running smooth, and well protected.
In the meantime, stay tuned, and wait for the update to arrive. If we find out any other details, major changes, or potential issues we'll update with more details. Has your device received the March Android 6.0.1 Marshmallow update yet? If so, let us know in the comments below.

As an Amazon Associate I earn from qualifying purchases.