Nexus One Coming to Sprint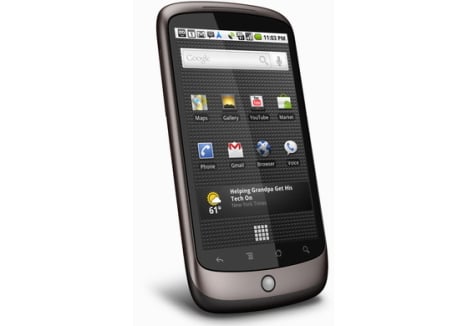 Just the other day we learned that the Nexus One was going to be made available for the AT&T and Canada's Rogers networks. Now it appears that Sprint customers will also be able to pick up a Nexus One for themselves. This pretty much makes a clean sweep of the networks here in the USA with the Nexus One soon to be available on T-Mobile, AT&T, Verizon, and Sprint.
Sprint hasn't dropped a date yet. Keep in mind that Sprint's CDMA network uses no SIM card, so it will be interesting to see how this works for those who long for the unlocked version. Sprint hasn't announced what plan will be tied to the phone, but in the early press release is touting its Everything Data plan (450 minutes per month) at $69.95.
Kevin Tofel makes an excellent point about this move by Google. This move means customers can now choose a phone first and a carrier second, which by an large breaks the model we've all been accustomed too. We've seen other phones eventually make their way to all carriers, but not on this smartphone level. And of course the Nexus One will be the only phone you can do this with once all US carriers are offering it. But, I for one, am hoping this heralds a change.