NFC Sharing, Digital Wallet, and Slimmer Designs All Part of Nokia's PureView Dreams
Nokia has ambitious plans for its Nokia 808 PureView and other successors in the line. With a 41-megapixel camera sensor, the Nokia 808 PureView–a highly anticipated successor to the Nokia N8, is the camera phone king and is arguably one of the best camera phones to arrive on the market when it goes on sale. However, rather than just sit idly with the large image sensor, Nokia has some goals for the PureView camera to make its NFC hardware useful as well as to deliver slimmer models in the future.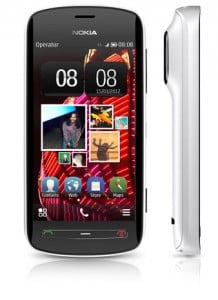 In speaking with Engadget, Nokia hopes to leverage the device's NFC, or near field communications, chipset to enable image sharing across devices. Short-range image sharing utilizing NFC technology has already been implemented on Android handsets beginning with Android 4.0 Ice Cream Sandwich in a feature known as Android Beam. However, there is speculation that Nokia wants to enable cross-platform image sharing, which would be great as it would allow the super high resolution photos to be shared with Android, Windows Phone, Symbian, and potentially future iOS devices with NFC chips embedded.
And like Google Wallet, Nokia is also working to get certification for the NFC chip found inside the Nokia 808 PureView and other NFC devices in its lineup so that they can be used as mobile and digital wallets. This would allow users to simply tag their phones to compatible NFC payment terminals at physical retail stores to pay for goods, services, and merchandise without ever reaching for physical credit cards. Nokia says it is working with MasterCard and Visa to enable NFC digital wallets on its phones.
Moreover, the company had also recently reiterated that it hopes to port the PureView camera experience to other handset models. According to the company, while the same 41-megapixel sensor may not make it to future phones, a lesser megapixel camera with a slimmer phone design would still create one of the best camera experiences on a phone today according to Unwired View.
Hopefully, when Nokia is considering porting its PureView camera experience to its Windows Phone Lumia line, the company will also port the Xenon flash. Rival HTC had recently revamped its camera with new optics, an ImageSense processor, and an LED flash that adjusts the brightness depending on the situation. With the EVO 4G LTE by HTC, though the camera takes excellent pictures in bright lighting, in the dark LED still trails Xenon flash and there was noticeable noise in the resulting images. There has also been rumors of a 13-megapixel Lumia for Verizon with PureView camera technology in the past.